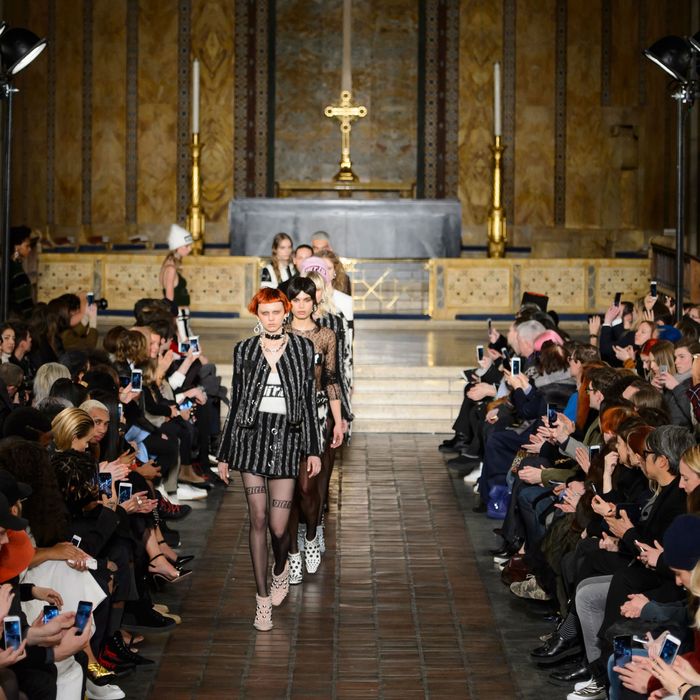 Photo: Alessandro Lucioni/Imaxtree/Alessandro Lucioni
Alexander Wang's fall-winter show was an overt tribute to rebellion, even more so than usual. It started with the setting: St. Bartholomew's, a grand old structure on Park Avenue that is most definitely still a functional church (Sunday services start at 8 a.m. tomorrow). The models wore sheer shirts, stockings, and snow hats bedecked with charged words like STRICT and GIRLS and TENDER. There was a coat printed with pot leaves and several riffs on strippers, including preppy printed pants where the traditional whale was replaced with a woman and a pole. Your teen self would have loved it.
Speaking of teens, Kylie Jenner was there with Tyga, looking very early Valentine's Day. Also in attendance: Wang favorites Taraji P. Henson and Zoë Kravitz, Twin Shadow, Solange Knowles, Amandla Stenberg, and Korean pop star CL.
Before the show, the Wang team teased a dramatic haircut on Instagram with a photo of blond hair in a pile on the floor.
It turned out to be Katie Moore's, and she opened the show with an orange-red crop complete with baby bangs and an undershave.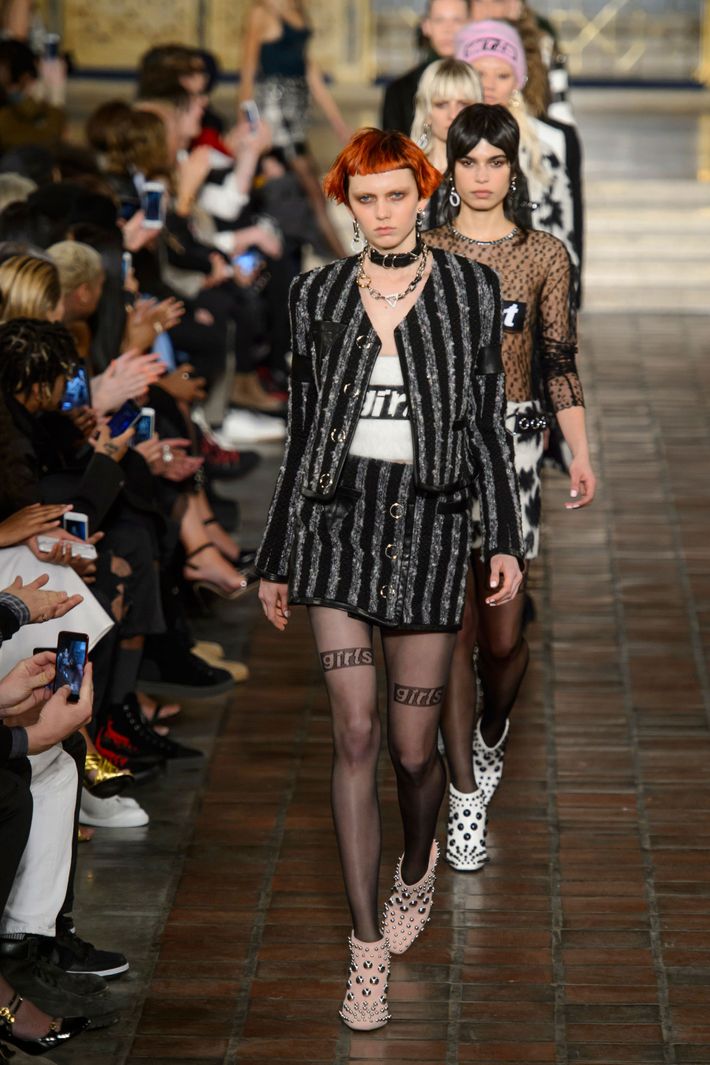 The weed motif appeared on coats and skirts. Other miniskirted suits had an almost Clueless feel, while fuzzy sweaters nodded to Liv Tyler in Empire Records. Sadly, 10 Things I Hate About You went completely unreferenced.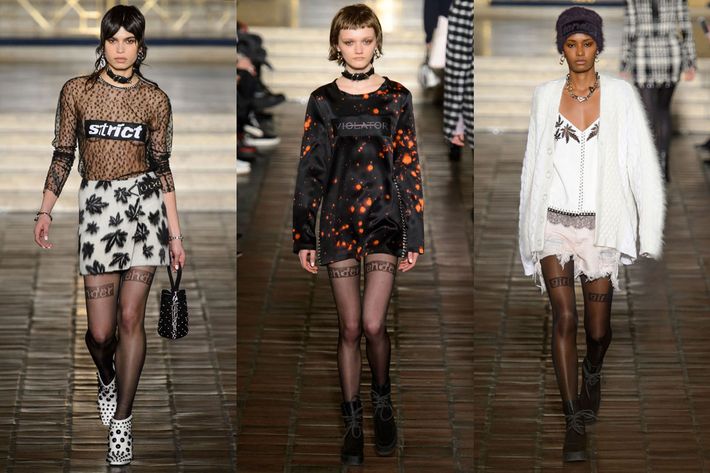 The lineup was a who's who of cool young models.
And at the end Wang tied together the church setting and all of those pot leaves by doing his traditional lap in a shirt that read "HOLY SMOKE."