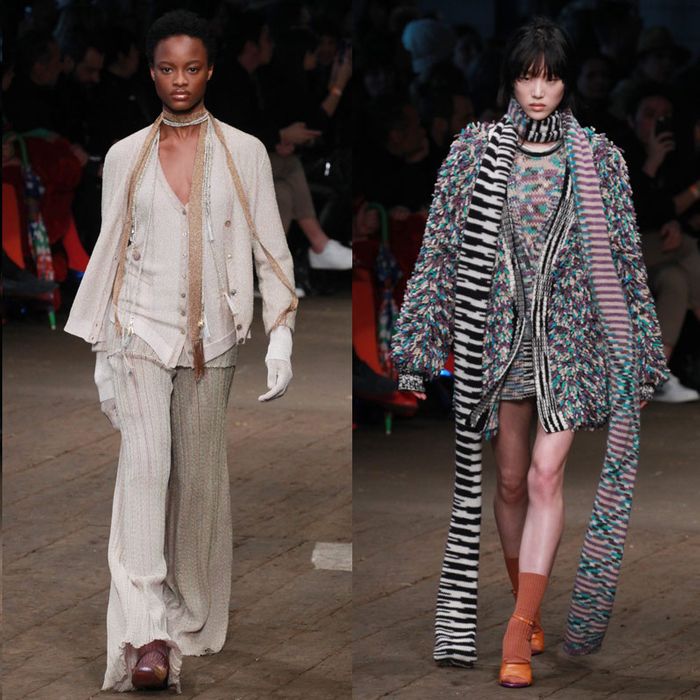 Missoni.
Photo: Antonio de Moraes Barros Filho/WireImage
At the center of Missoni's show today was an installation of white neon lights, creating a flickering cage of light. The minimal background set off a show peppered with shots of color and a plethora of patterns. Models strode down a runway that wrapped around that neon centerpiece to a soundtrack that included Brian Eno's "Ali Click" and Yoko Ono's "Walking on Thin Ice."
The color palette mixed blacks and greys with splashes and shots of color like chartreuse, teal, and purple. In the knits particularly color blended and mixed freely.
Fringe-heavy jackets and long, slinky dresses gave off a distinct '70s glam vibe. Wide-legged flowing pants were also on display.
Layering featured heavily as a whole range of Missoni's trademark knits were on display, including chunky sweaters and dresses, hats, over-sized wraps, and super-long scarves (sometimes all on one model).
Mix and match was the name of the game, with geometric patterns emphasized and stripes and chevrons combined in every possible configuration.