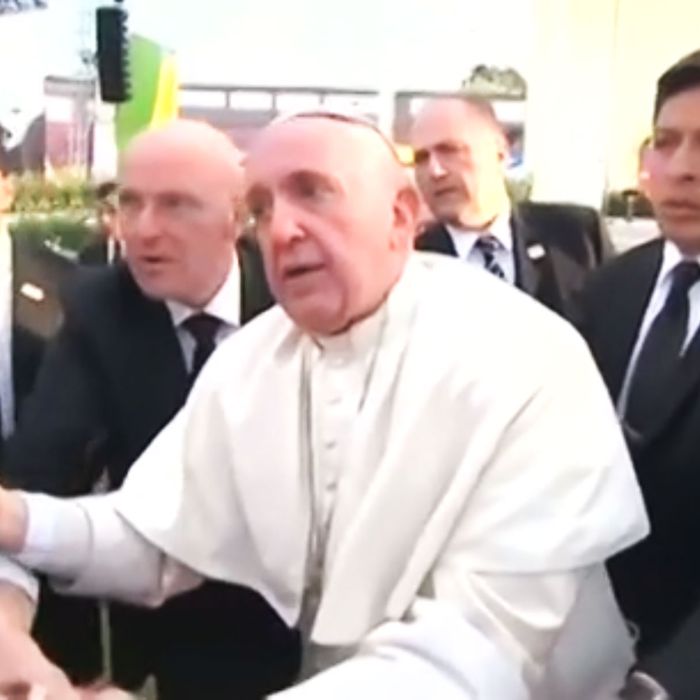 Angry actor Pope Francis.
Nobody is immune to the dark side of fame — not even His Holiness the pope. After becoming an unofficial member of Leonardo DiCaprio's Pussy Posse and signing on to star in his first movie role, Pope Francis is now embroiled in his first scandal caught on tape, a celebrity rite of passage.
While meeting with devotees in Mexico, one admirer yanked so hard on the pope's arm that he fell onto a child in a wheelchair. Pope Francis grew visibly angry, scolding the admirer in Italian infinitely better than Leo DiCaprio's. Later, the pope slid on a pair of shades, muttered insincerely, "No pictures," and jetted off in his black SUV to the Nice Guy for lunch with his agent.