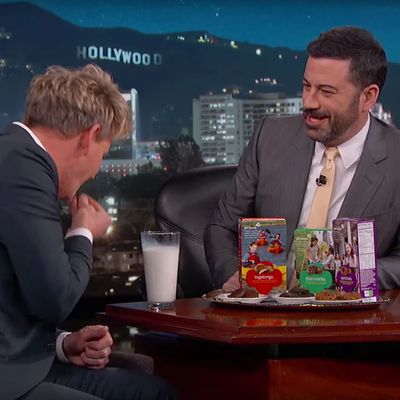 Gordon Ramsay has bad taste in cookies.
World-renowned chef and TV host Gordon Ramsay owns several Michelin-starred restaurants, and yet in a recent appearance on Jimmy Kimmel Live, he demonstrated that his taste buds do not function properly.
Kimmel made the Master Chef Junior host test out what are arguably the three best types of Girl Scout Cookies — Tagalongs, Samoas, and Thin Mints. But Ramsay, with his supposedly superior palate, proved that — at least when it comes to cookies — he has no idea what he's talking about. He spits out the Thin Mint and the Samoa, you guys! What kind of monster does that?