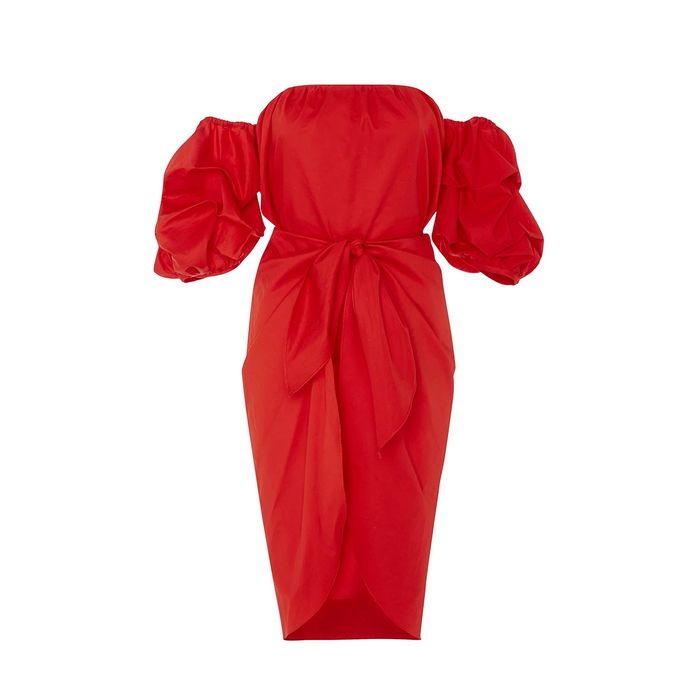 Every Friday at the Cut, we're highlighting one great purchase for which it's absolutely worth eating ramen noodles for the rest of eternity. If you're looking for cheap thrills instead, check back every Monday for a fun pick-me-up that will still leave you enough cash for dinner.
Yeah, it's the time of year when everyone gets all lovey-dovey and your secret crush (hopefully) breaks out the Godiva. You may or may not have secured a date for this Valentine's Day, but if you're willing to shell out, your wallet can secure this flirty dress from Johanna Ortiz. The Colombian designer, known for her feminine shapes and dramatic proportions, doesn't stray far from her trademark aesthetics with bold ruching at the cuffs and a seductive square neckline. The deep red says "I love you" without being too cheesy, so you could easily still wear this on future date nights.
Johanna Ortiz Red Cotton Off the Shoulder Poppy Dress , $1,460 at Moda Operandi.