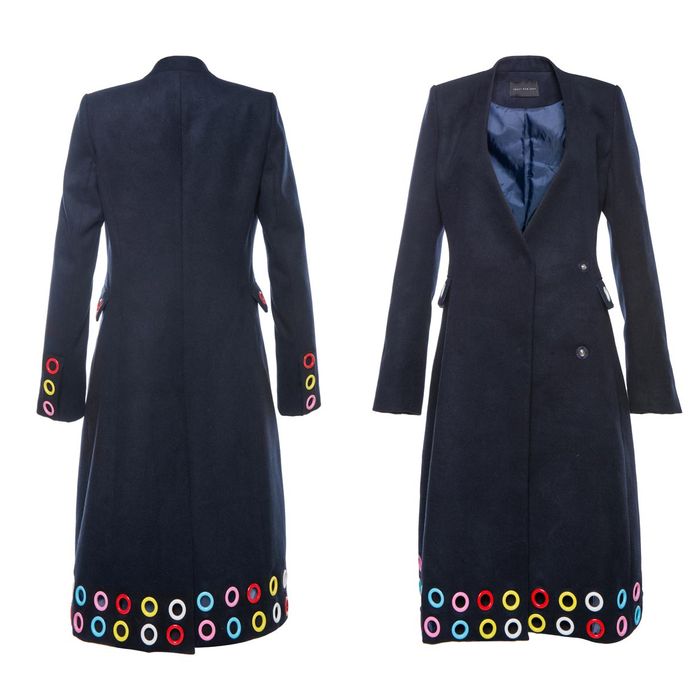 Every Monday at the Cut, we're highlighting one great purchase that won't take up your whole paycheck. If you're looking for a splurge instead, check back every Friday for one great purchase that's worth eating ramen noodles for the rest of eternity.
If New York Fashion Week taught us anything, it's that bright colors and playful patterns are certainly not over. Designers like Narciso Rodriguez, Delpozo, and VFiles littered the runways with bright-citron hues and glittering palettes, signaling that bold shades and accents have a shelf life well into next year.
For a taste of the trend, consider this whimsical rendition of the classic peacoat from Front Row Shop. The colorful eyelets may seem a bit garish for every day, but the navy exterior and structured tailoring balance out the fun with a level of sophistication. Complete your ensemble with your most eccentric heels and a kitschy mini bag for a look reminiscent of a street-style shoot, or pair it with wide-leg trousers and a basic fitted top for a relaxed day off.
FRS Navy Colorful Polka Dot Decorated Collarless Overcoat, $132 at Front Row Shop.