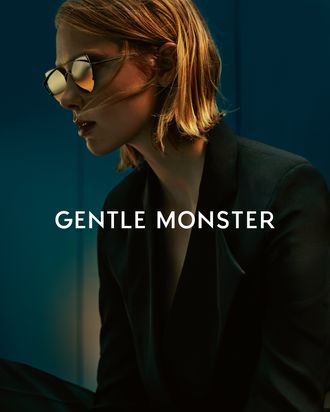 Gentle Monster opened its first U.S. flagship store in Soho.
Photo: Courtesy of Gentle Monster
You might not have heard of Gentle Monster yet, but give it a few months. The Korean eyewear brand has already amassed a huge following in Asia, and now it's ready to make a huge push in the U.S. It's already off to a great start, collaborating with the likes of cool-kid brands like Opening Ceremony, Tome, and Hood by Air on high-concept sunglasses that resemble waves or really chic snow goggles.
Last night Gentle Monster celebrated its brand-new flagship store, and the fashion folks came out in full force. Chanel Iman, Ashley Smith, and Emily Ratajkowski were among the many who showed up to the space, designed by Rafael de Cárdenas of Architecture at Large. Like their five flagships in Korea, the space features a gallery showcasing the work of local artists — an indie twist to seriously high-end marketing. The store's creative manager, Minyeong Kim, will curate the art, and the company plans to launch its own New York show next season. Here, the Cut asked Gentle Monster founder and creative director Hankook Kim to elaborate on Gentle Monster's arrival in New York.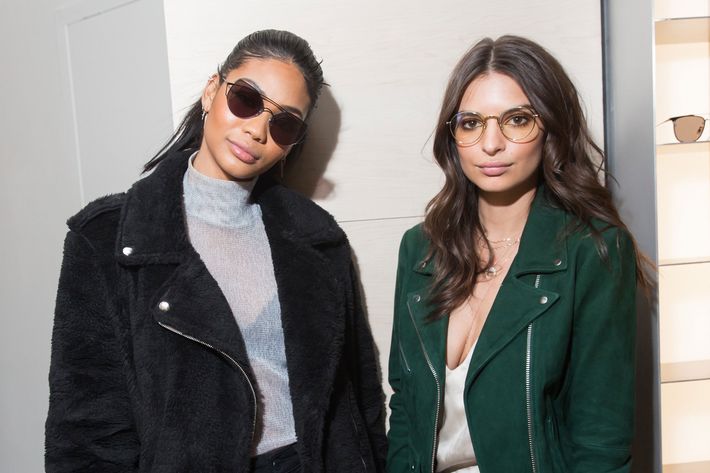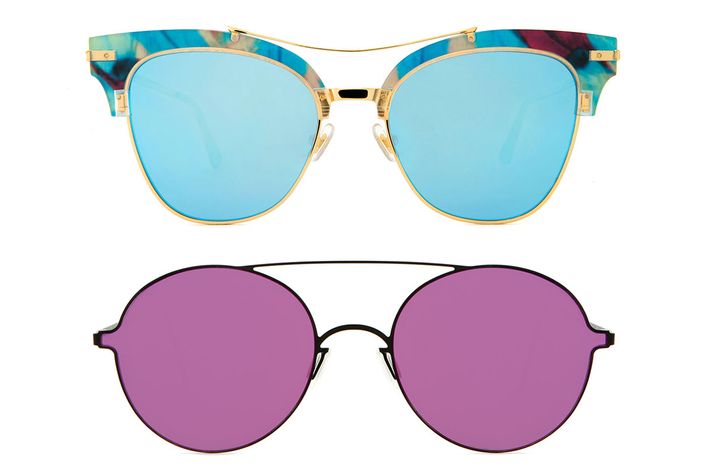 From top: Tell Me and For Her sunglasses, $280 each. Available in the store or at en.gentlemonster.com.
On Gentle Monster's beginnings: "We set out on a mission to find and develop the perfect frame design that would fit perfectly and naturally on Korean people. Apparently, this was something that Korean celebrities, among other people, were desperately looking for. Many celebrities found our designs and frames most appealing, for our product not only fit on them, they felt that the designs accentuated their features and looked great on camera."
On the store's gallery: "The artwork within the space depicts an old lady's house, a grandmother who's collected timeless art for decades. We wanted to create an experience that was careful but stable, an experience that mimics one such as a little girl visiting her grandmother's home."
On the design: "Two main materials are acetate and steel, but we have been known to experiment with chrome, titanium, and other metals with our designs."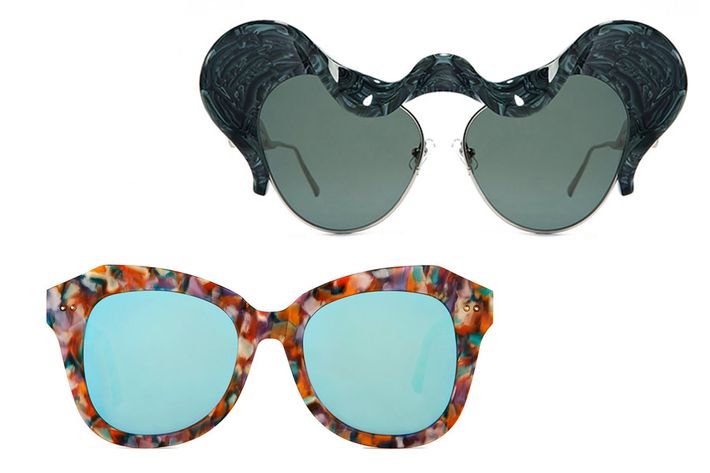 From top: Opening Ceremony x Gentle Monster Ray sunglasses, $450, and Luck and Fate sunglasses, $230. Available in the store or at en.gentlemonster.com.