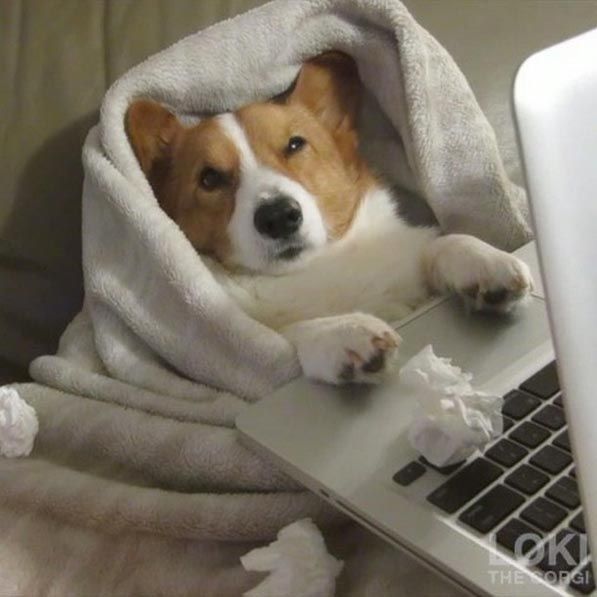 It's the Friday before Valentine's Day and whether you're single or in a relationship you have a built-in excuse for consuming chocolate all weekend, so I really don't want to hear any complaining. But before you fall into a Russell Stover coma, here are eight actually good things that happened this week.
1. The cat who works at the train station got a promotion. Felix, a tuxedo cat who works at Huddersfield station in the U.K., is so good at mouse-catching that he has been promoted this week to Senior Pest Controller at a bigger station. Congrats, Felix!
2. A husband surprised his wife with a kidney donation after spending all year dieting to become eligible. PJ Spraggins was able to get his blood pressure down enough for him to be eligible for surgery, so that he could donate his kidney to his sick wife. Now that's romance.
3. A UCLA gymnast single-handedly made gymnastics interesting again. Should've been the Super Bowl halftime show.
4. A Pomeranian wearing a T-shirt delivered you a Valentine. Will you accept this rose?
5. Johns Hopkins got approval to do the first organ transplants in HIV patients. According to the Times, the development "could create a lifesaving pipeline for H.I.V. patients while shortening organ donor waiting lists for all."
6. A homeless man who hadn't seen his sister in 40 years was reunited with her after his Facebook post went viral. "They're a godsend," Isaac Avila said of the organization who helped them reunite, Miracle Messages. "They are my heroes now; they are my heroes. They are my people now, my saints."
7. Sports Illustrated put a 56-year-old model in the Swimsuit Issue. And she looks incredible.
8. Loki learned the true meaning of Valentine's day. How can a dog look so cute and so sad at the same time?