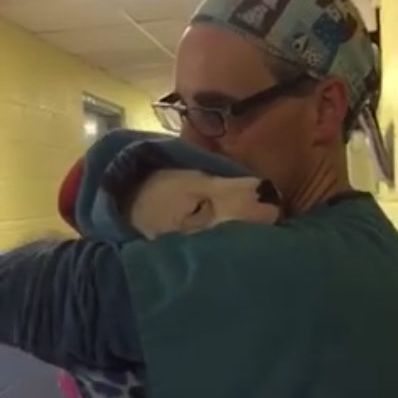 It's the last weekend in February, which means we're one week closer to the beginning of spring. What seemed like a nearly interminable winter may in fact have an end. Here are eight good things that happened this week to distract you until then.
1. Children at the Humane Society of Missouri read books to calm anxious dogs. The kids also got to practice their reading skills, so it was a win-win.
2. A firefighter paid a family's $1,000 electric bill so their teen son could stay on life support. If the family lost electricity, they wouldn't be able to power the ventilator required to keep their son with muscular dystrophy alive. "When she explained the unpaid bill, her family's situation and how she didn't know what to do, it was a no-brainer for me," the firefighter told ABC News.
3. A big new study found that the HPV vaccine drastically lowers HPV infection rates in young girls. Surprise!
4. Lionel Messi sent a signed jersey to a tiny fan. When Messi heard the little boy from Afghanistan had been wearing a Messi jersey made out of a plastic bag, he sent him a real one of his very own.
5. This hedgehog summed up all our winter feels. Sorry, I can't do curls; I'm too chubby.
6. A Cleveland clinic successfully performed the first uterus transplant. Once perfected, the procedure could eventually provide women without healthy uteruses the chance to get pregnant with their own baby.
7. Jessica Chastain and Queen Latifah teamed up to start a production company for women. The new nonprofit, called We Do It Together, will financially back projects that emphasize female empowerment.
8. A vet cradled a dog like a baby after surgery. Swoon.