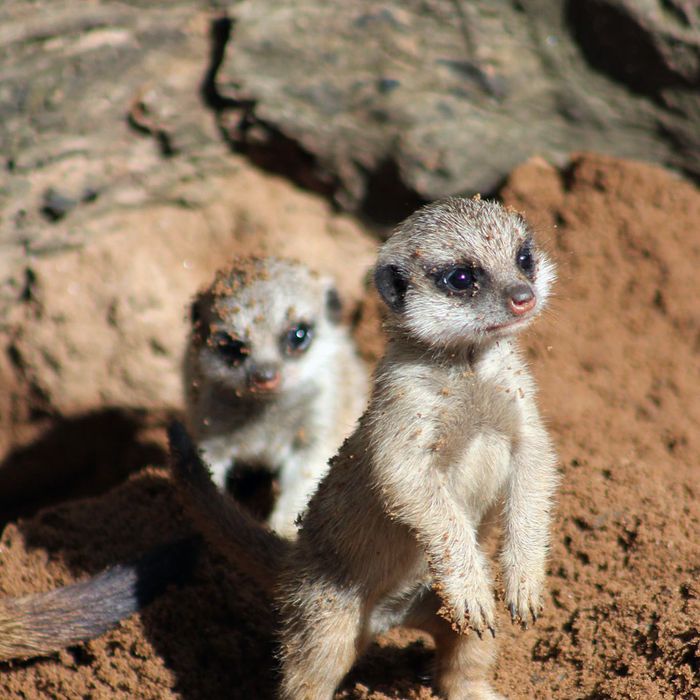 Aww.
Photo: Facebook/Taronga Zoo
This week it rained, it snowed, certain Cut writers became hat people. But it's over! We survived. Here are eight actually good things to get you through the rest of the workday.
1. Punxsutawney Phil didn't see his shadow. Early springtime here we come.
2. A misogynistic meet-up was canceled after female boxers threatened to show up. The Toronto Newsgirls didn't even want to fight — they just wanted to send a powerful message to other women. Mission accomplished.
3. Kim K and Amber finally squashed their beef. Leave it to the women to do what the men can't.
4. A cat that was missing for three years was found living in a pet-food warehouse. He was extremely happy, and extremely "porky."
5. NFL players proved they are mildly sufficient at hairstyling. Their daughters are way too forgiving, though.
6. Baby meerkats got to go outside for the first time. Pro tip from an expert: Inside is better.
7. Diane Keaton did her best Abraham Lincoln impression. And it was magical.
8. A Pomeranian celebrated Chinese New Year early. Impressive moves.