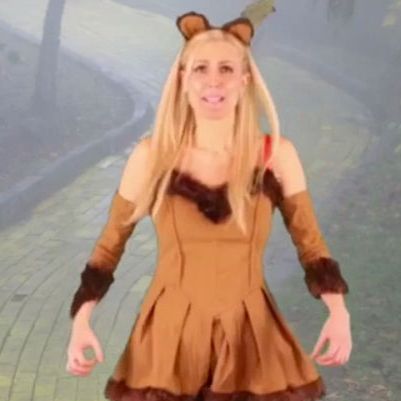 Lately I've been experimenting with coping, and let me tell you, what a fucking time suck. When I was a mess I had so much freedom to like, lay for six indolent hours on a sheetless mattress, but now that I've chosen to clean up my act, I'm all, where does the time go? The upward spiral from once-weekly therapy to thrice-weekly gym trips, a reliably stocked fridge, and a non-negotiable eight hours of sleep comes quickly. And once you turn on the lights and see what a sack of shit your old self was, you can't never go back to not knowing. It would take a big, mean delusion to unlearn the enlightenment that comes from developing coping skills, and frankly I do not have time to cultivate one right now. I mean, I have a skin-care routine to keep up with now. I have three products!
Anyway, I've been looking for ways to outsource some of this stay-alive upkeep and free up some time for actual living. I'm doing all the typical lifesaving time savers, like meditating on the train and "overnight oats," but the one that trumps them all is Heather Hans's Vine channel.
If you've ever thought about developing a mantra, but can't seem to muster the time or energy to actually do it, outsource your new-age needs to Heather Hans. In looping and earnest seven-second videos, the self-proclaimed visionary and healer offers the perfect touchy-feely affirmation for any occasion. Paralyzed by the pace of modern life? Try: "Imagine yourself in a protective membrane. Safe, adored, secure." Coping with a difficult transition? Remember: "Life-changing events are meant to bring you to your life's mission!" If your dense mass of existential hell is too difficult to untangle into a specific, nameable feeling, reach for the nonsensical, "Life's a crazy eight, like the infinity symbol." In a world full of darkness and post-ironic self-awareness, it can be hard to admit that even you, a titan of wokeness, could fall for a sentimental platitude. Fret not! Hans will shoulder the burden of earnestness, while you kick back and feel the relief.
I have no idea how I first came across Heather Hans, and I can't begin to speculate on how anyone else did either. I was not able to dig up any substantial coverage of her career as a Vine phenomenon, nor her actual career as a motivational speaker. Across social-media platforms, her reach varies wildly. On Facebook, she has nearly half a million fans, though many of her posts receive fewer than ten likes. Meanwhile, on YouTube, she has only 432 subscribers. This leads me to believe that Hans dabbles in the sport of buying followers and promoting posts, but that's not to say she doesn't enjoy some legitimate cult appeal. On Vine (where she has 13K followers), her core constituents include gay men, 12-year-olds, and gay 12-year-olds. They post covers of her videos using the lip-sync app Dubsmash, or imitate Hans herself with an attitude somewhere between mocking and camp homage.
Hans's videos are easy to mock. They're formulaic. Shot in the placeless universe of a green screen, she appears superimposed against desktop-wallpaper sunsets and computer-generated pastel clouds. Her costume choices are wonderfully discursive. Choice looks include: "Depression is Depressing" T-shirt, slutty Cowardly Lion costume, cool babysitter cropped white-jean jacket, Anne Taylor–ish shift dress, and a skin-tight Tron-extra cat suit. Though it might seem she cribs cues from glitch-art Tumblr and weird Twitter absurdism, she is, in actuality, just a regular non-meme woman — an accountant turned guru making self-help content from somewhere in Colorado. On her website, she claims she recognized her calling as a spiritual teacher by age 8. Hans herself is the blandest incarnation of a conventionally attractive white woman. In another context I might resent her, but in the disorienting universe of her Vine channel, she seems unmarked and ubiquitous, like the filled-in outline of a woman's bathroom sign. The appeal is not that she could be anyone anywhere, but rather that she somehow succeeds at be nobody nowhere. She's just a mass of undifferentiated self-improvement, hurtling through the context-free void of space, time, and the net.
If you need peer-reviewed insight or even juice-cleanse pseudoscience to properly internalize self-help, it's still likely you'll find her infuriating. It's hard to decide if her advice is even good. There are no proper nouns in the Heather Hans universe, just intangible concepts like love and miracles and aliveness. I can't imagine what kind of life story led her to this career; it's certainly never discussed in detail. While the rest of us are out here grappling with bad families, substance abuse, money trouble, and other woes in the specific, Hans lives fully in the vaguest solutions. She won't solve your problems, or necessarily even address them directly, but the lack of specificity in her advice offers a good way to imagine around them, if only for a moment. In an era when difficulties can feel especially enmeshed — in power relations, systemic inequities, and the frenzied pace of life — Hans's mantras reduce the logic of coping to its least common denominator. Her relentless and simple optimism, set on loop, is a good, if not temporary, way to shrink your feelings to a manageable scale, and get back to figuring out life.