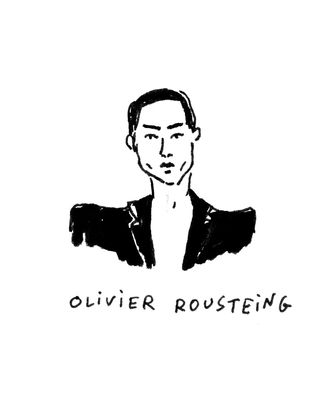 Illustration: Joana Avillez
In Fashion Feelings, we'll be talking to notable people about how fashion changed their lives. Here, Balmain creative director Olivier Rousteing reflects on the childhood style phases that shaped his current aesthetic.
My earliest fashion memory was my grandma's Chanel purse. I was crazy for it. She was a really chic French lady, and she made me discover Pierre Balmain, Yves Saint Laurent, Coco Chanel. Back then, I would've never thought I'd be here today, the creative director of Balmain. I wasn't expecting that. It's a dream come true.
Fashion helped me play a character to find myself. It was a therapy for me, but I think that it's a therapy for everyone. When I was young, I was trying to dress in a way to make me feel I was someone. Around 10 or 11, I realized I was adopted, so I think fashion helped me find who I am.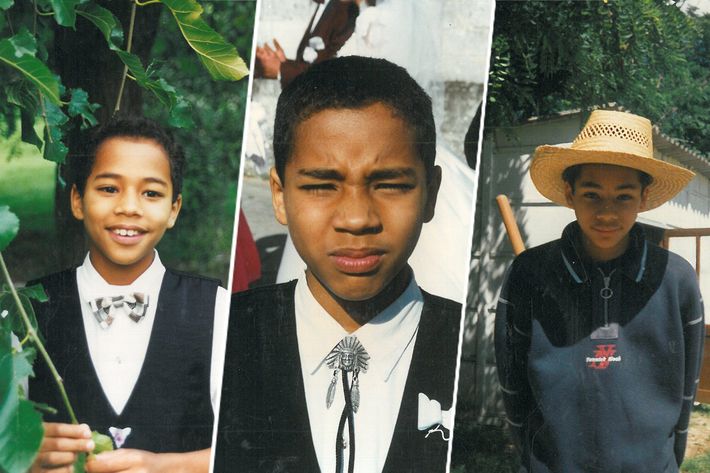 In high school, I had my cowboy moments. I was wearing those pointy boots, boot-cut jeans, hats, necklaces. Madonna in the "Don't Tell Me" video, that kind of look. When monograms were really popular, I had my moon boots from Dior with the blue logo. I was crazy for Gucci, all of my bags were GG everywhere.
After that, I was dressing in colorful T-shirts, harem pants, big, colorful necklaces, big pearls. Something really "glamour" always. I was going for colorful, and I didn't care about putting all of them together. And I had long hair, in an Afro. You can imagine how embarrassing it would be now to look at those pictures. It's like when you eat too much chocolate, and you can't eat chocolate after? I had too many colors in my childhood, and so now I just wear black. But I love to see colors around me.
By fashion school, I was pretty much dressing like I dress now. I decided to go for the jacket and skinny pants, and from that moment, I didn't change. I was still obsessed with monograms, but it was only about accessories. I was wearing a lot of black, but I've never been gothic. I always try to go for French tailoring. I loved velvet and boots, I was crazy for jackets. This is something I touched on in fashion school and I kept forever.
The other fashion memory that I love is the pictures of the top models: Claudia and Cindy and Naomi and Linda and Carla, at Karl Lagerfeld, Chanel, Gianni Versace. I just released the Balmain campaign with Claudia Schiffer, Cindy Crawford, and Naomi Campbell. So it's another dream come true for me, because when I was a teenager I wanted to do fashion because of them. It was really emotional for me, a big achievement.