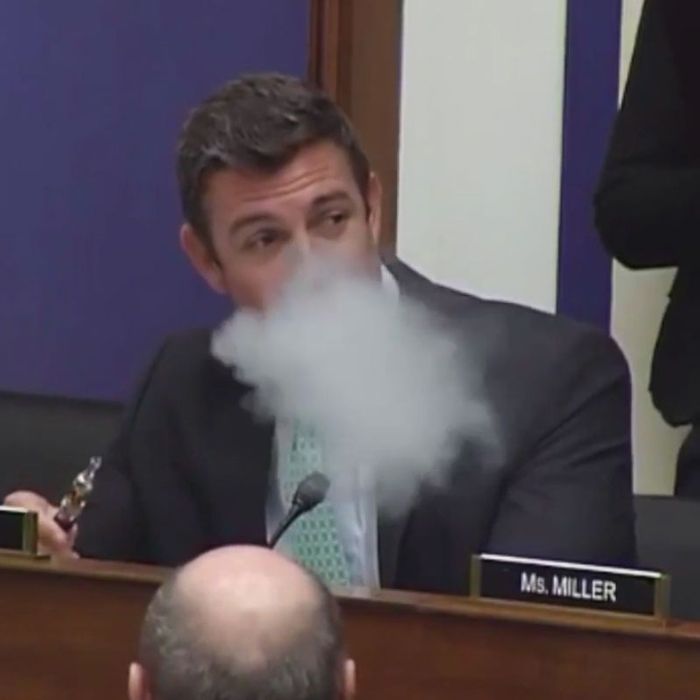 California representative Duncan Hunter is pretty hot, as far as congressmen go. Unfortunately, it can be kind of difficult to make out his impressively symmetrical features, because he's always vaping.
Today during a Transportation Committee hearing, Congressman Hunter boldly stood up for what he believes in — that you should be able to vape on planes — by proudly raising a vape pen to his lips and taking a long, satisfying drag.
"For freedom's sake … I would urge my friends and colleagues to oppose this amendment," he said.
Vape for freedom. Vape for liberty. Vape … for America.