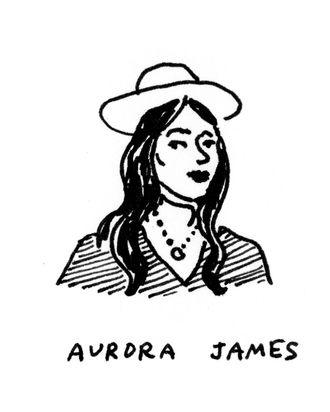 In Fashion Feelings, we'll be talking to notable people about how fashion changed their lives. Here, Aurora James, founder and creative director of the sustainable shoe line Brother Vellies, on her long-lasting love of vintage and how that ethos influences her work today.
I've always loved vintage. Around grade eight, I started going to Goodwill in Canada and buying oversize men's trousers, using shoelaces as a belt. There was a little bit of an Empire Records thing going on, a weird '90s mash-up of sometimes being overly feminine with plaid skirts and knee-high socks and then sometimes being a little bit masculine.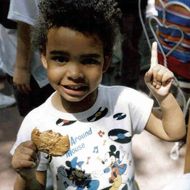 I continued with the vintage love after high school, because I moved to a neighborhood in Toronto called Kensington Market, which is mainly vintage stores. For me it was about digging and trying to find things that are special. Trying to find things that had a personal connection — you could tell it was a sweater knitted by someone's grandma. I would always try to find vintage furs to wear in the winter. I think it's great to repurpose vintage fur.

I feel really lucky because the way that I go about creating fashion now has helped me through what's going on in society. There are so many people who are less fortunate than us, and a lot of people struggle trying to find ways to give back or help the greater good. One of the big issues in many places in Africa is that their local manufacturing is dying out, and a lot of that is because of American-donated goods. There'll be huge overages of all the T-shirts and stuff that we've donated since the '80s when we were told we were supposed to do that. We started the Brother Vellies T-Shirt Project as a response to that, so that we could raise awareness and say, You know, when you donated something to Africa it might not actually be helping in the way that you think it is. When you buy something for $5 and you wear it for one season and you throw it out, it doesn't just disappear. It goes somewhere. If you donate a bunch of stuff, what happened to the people who were locally producing, manufacturing those things for the market before?