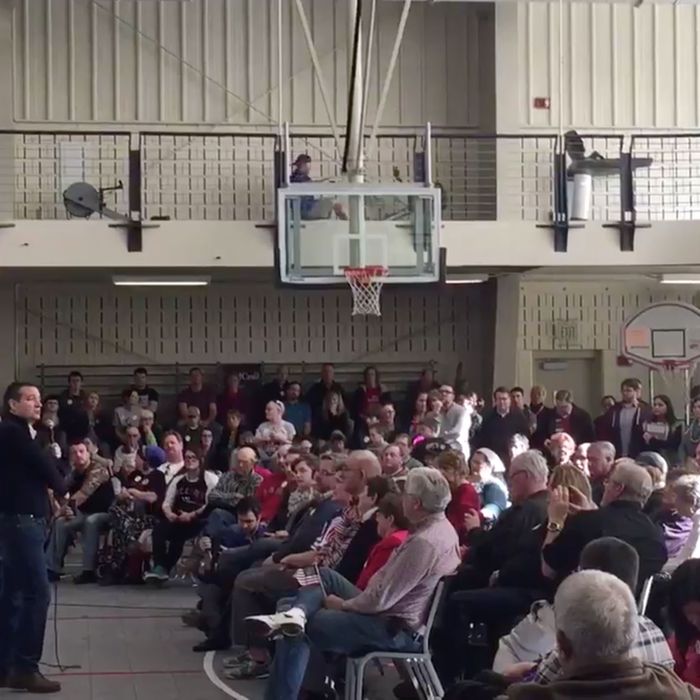 Gotta get that cardio in.
Voters across Iowa are preparing for tonight's presidential caucuses, but there's one guy who frankly couldn't care less about the democratic process: this man, who steadfastly continued his rowing routine while Republican senator Ted Cruz spoke to supporters below.
Remember, sweat is just your body crying that it had to sit through a Ted Cruz event.