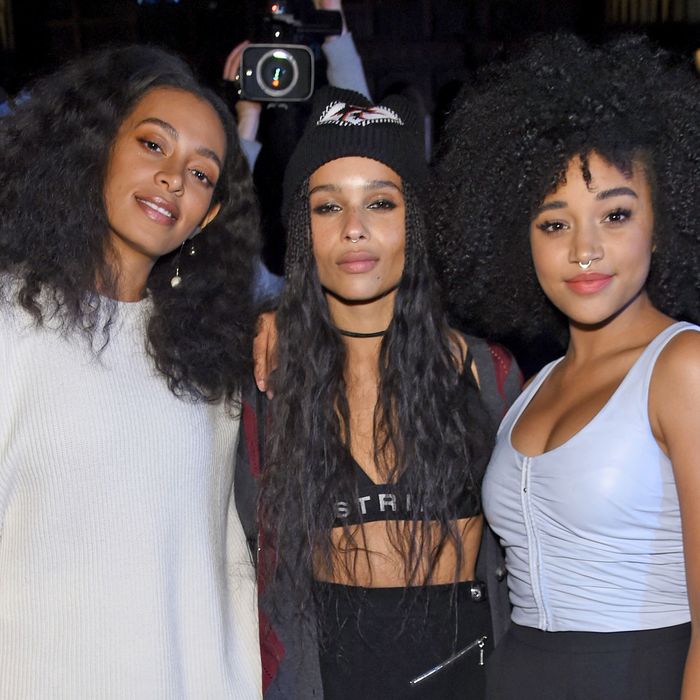 Solange Knowles, Zoë Kravitz, and Amandla Stenberg.
Photo: Jamie McCarthy/Getty Images
This year's Oscars are the whitest ever, but the front row at Alexander Wang was full of Black Girl Magic. Solange Knowles, Zoë Kravitz, Taraji P. Henson, and Amandla Stenberg all sat shoulder to shoulder, ladies in formation, while taking in Wang's collection last night.
I asked Henson, the Emmy-nominated actress from Empire (as if I needed to remind you), how she feels about other black actresses speaking up and demanding more diversity in Hollywood.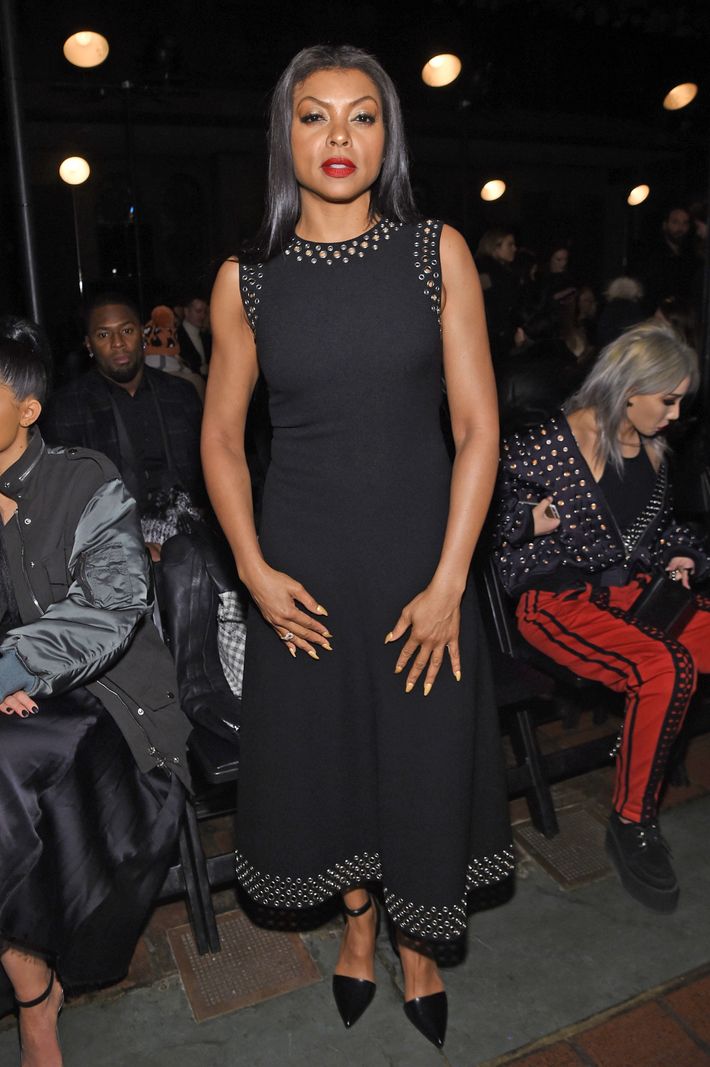 "This is stuff we've been saying forever," she tells me. "It's the same story. Finally people seem to be listening. I won't say it's been hard for me because I've been working steadily. I've built a career. But have I been getting the roles I deserve? No. Am I at the top of every call sheet? No. I've managed to work but there need to be more opportunities."
Henson knows her show and turn as Cookie Lyon have helped to start slowly breaking down some doors. "You're talking about a show that no network wanted to buy, but because of streaming, the people told the world what they wanted. And now this show is a huge success all over the world. So there goes that myth that black stars or black films or black anything doesn't do well. It's a myth. If it's good, people will watch it."
A few seats over from Henson sat Amandla Stenberg, an actress who has been speaking up for more diversity on the big screen since her first role in The Hunger Games (she was 10 years old, by the way). Her next move? To turn her social-media missives into action. She said, "I think actions speak louder than words. I'm really passionate about film. I want to be a film director and create roles for women of color because there is such a glaring lack of adequate roles."

Taraji, Amandla, have you met? I think you guys could make something happen.