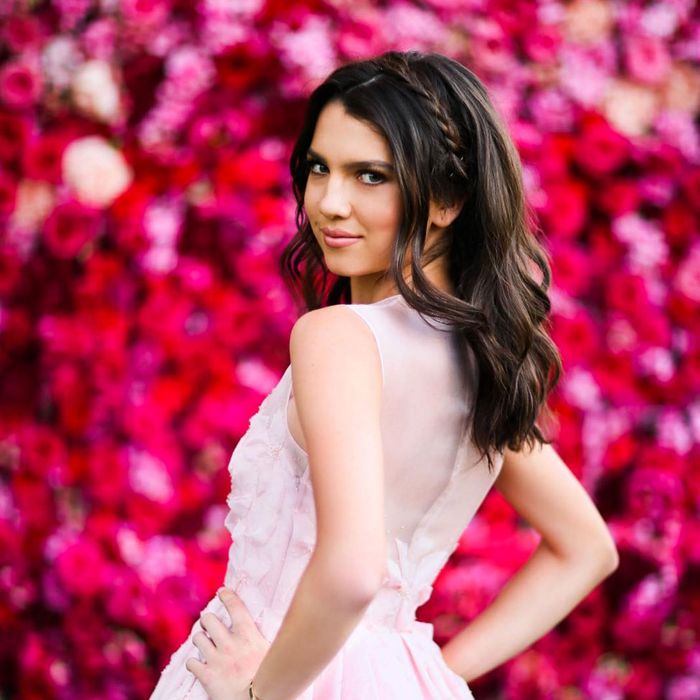 A picture of me, in my dreams.
Photo: maya_henry/Instagram
For my 15th birthday, some friends and I went to see Harry Potter and then stuffed ourselves with Papa John's pizza and fell asleep before Undressed even came on. For her 15th birthday, San Antonio teen Maya Henry hosted a multi-million-dollar bash featuring 30-foot cherry-blossom trees, live peacocks, a six-tier cake, and performances by Pitbull and Nick Jonas.
Henry's dad, a San Antonio–based personal-injury lawyer, financed the fête, which single-handedly bodied every person who's ever been on My Sweet Sixteen. I'm officially jealous of a teen.
Why can't I casually show up to parties in my honor wearing a $20,000 gown, before changing into another $20,000 gown?
Why can't I, poised beyond my 15 years, pose with America's political and fashion elite?
Why can't I be too young to have a license and yet sit front row at fashion shows?
Why can't I travel to exotic locales and pose as if I'm not posing while wearing a designer bikini?
Why can't I meet and take a selfie with literally every single major celebrity?
Ah, to be a rich, beautiful teen.