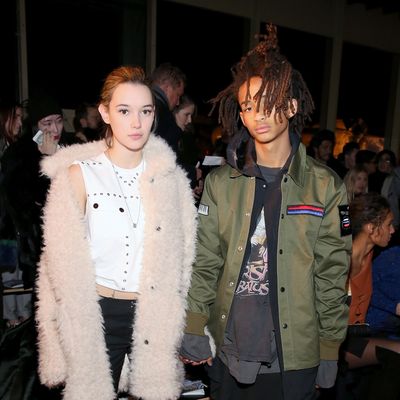 Sarah Snyder and Jaden Smith.
Photo: Monica Schipper/Getty Images/2016 Getty Images
Last night might have been Valentine's Day, but when you're trapped in the loveless, sexless vortex of Fashion Week, there's no time to spend with loved ones or even to scrounge up a random hookup at an after-party. What is love? What does it feel like? Who knows? I haven't experienced it since last week.
But even the most jaded and icy-hearted among us couldn't help but thaw out some, thanks to the warm atmosphere at Opening Ceremony's futuristic show last night. During the pre-show hour, bartenders served free Tiger Beer and spicy peanuts. People mingled at Pier 90 almost as if it were a normal night out and they were human beings capable of intimacy. A group of friends even sat on the ground and started eating a picnic of leftovers, then decided to hold an impromptu yoga circle. Did someone dose the crowd with MDMA? What was happening?
Maybe the whole crowd was just buzzed (free beer!) or maybe we were all influenced by the vibes given off by Jaden Smith and his girlfriend, Sarah Snyder. The couple is refusing to let the Fashion Week celibacy curse affect their young love: After snuggling their way through Hood by Air, they turned Opening Ceremony into their own date night. Smith picked Snyder up and spun her around. He helped her adjust her white T-shirt and brushed the hair out of her eyes before they posed for a photo. They roamed around the room, holding hands, staring into each other's eyes, performing all the thralls of teenagers in love. It was intoxicating enough to make me grab my phone and send last-minute "What's Gucci?" texts to any back-burners who might still be free at 9 p.m., Valentine's Day evening.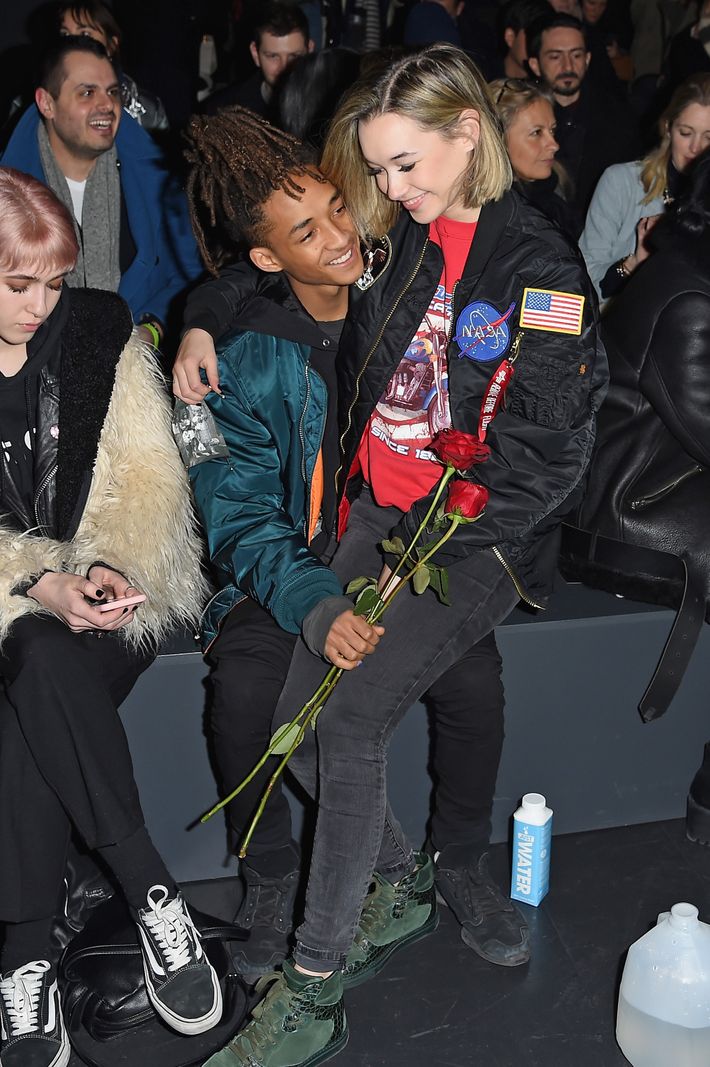 I wanted to ask Jaden to tell me what I don't understand about love — after all, he is the most sagacious teen on the planet. I felt I could learn a lot. But when I approached, Smith swiftly declined to be interviewed. As a farewell, I said, "Happy Valentine's Day, dude," and he responded in kind, with a wink. This might be inappropriate (it's definitely inappropriate) but it made me swoon.