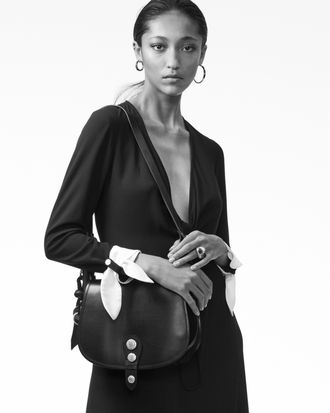 She's baaack.
Photo: Courtesy of Maison Mayle
The other day, the supermodel Carolyn Murphy buttonholed Jane Mayle on the street. "Please tell me you're coming back," she said breathlessly, "so that I can stop dressing like a boy." Murphy — whom few would mistake for a boy — was just one of the many fans of Mayle's late-'90s-to-mid-'00s fashion line. The designer's friend Kazu Makino from Blonde Redhead, who would slash the hem of her dresses before going onstage, was another. So was PJ Harvey, who slung Mayle's gold bag across her shoulder on the album cover of Stories From the City, Stories From the Sea (influencing this writer to buy a terrible fast-fashion knockoff of said bag, whose gilt quickly wore off on my equally crummy down coat).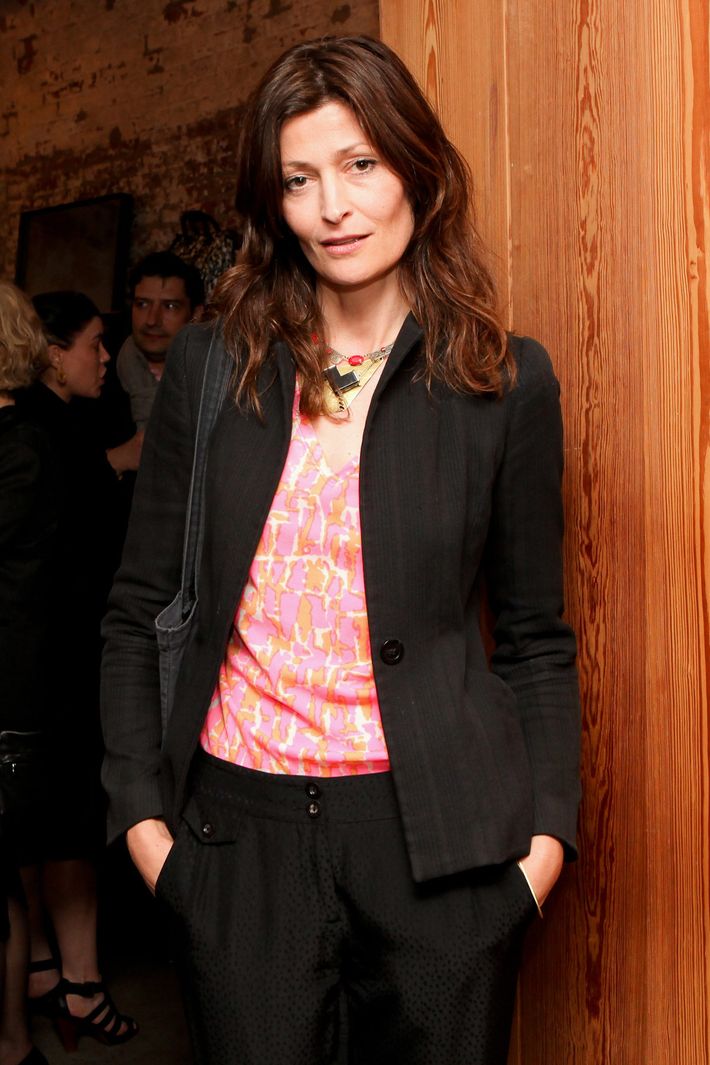 Mayle closed up shop, to much lamentation, in 2008. She took on projects here and there — designed for Bird and Club Monaco, opened pop-up shops, and consulted for different clients. "For the most part, I would say that I've just been enjoying myself for the last seven years," she says contentedly. But she's continued to hear from women who are "desperately scouring eBay" for her archives. "I feel like the brand has almost become more beloved in its absence," she says with some wonderment. "With fashion moving so fast, how could I imagine that I would still feel wanted or relevant in a world that's so saturated?" When she was shooting her look book for the new line, "the hairstylist had just worked with Kirsten Dunst and she was like, 'I wore so much Mayle.'" (Dunst even went as Mayle's date to the CFDA Awards in 2005.) Maggie Gyllenhaal used to clean out the designer's pop-up shops, and Michelle Williams is a fellow avid fan.
And now that fashion is heading back toward maximalism, her aesthetic feels particularly relevant. "Last year, especially, I was told a lot by people that when they were seeing the mixture that was happening on the runway," she says, "especially the Guccis of the world and their more whimsical, layered, feminine [approach], they were saying, 'It reminds me of how you always dressed and the things you've done.'"

To say the current collection hasn't changed a ton from its 1998 origins isn't a slam. A few of the looks are even partially re-created from Mayle's capacious archives — she hung on to one of every single design she's made. They mercifully include nipped-in waists, even though these days, the designer laments, "you feel like it's almost a sin to give something a proper waist. I like that zone on a woman." And they still look appealing: "It doesn't get old because it was never in fashion to the point where then it went out of fashion."

Refreshingly, she's not attempting to rebrand, merely to pick up where she left off. Mayle reckons her customer is pretty much the same woman she was in 1998, though she's added forgiving details like longer sleeves and fewer stretch fabrics, and a selection of playfully batty costume jewelry, like mismatched earrings featuring a bull and a red cape. "You know, it's pretty incredible that you can take some time out and be welcomed back," she says. "Now I've got to make good on the affection that people bestow on it. I want to be equal to it."