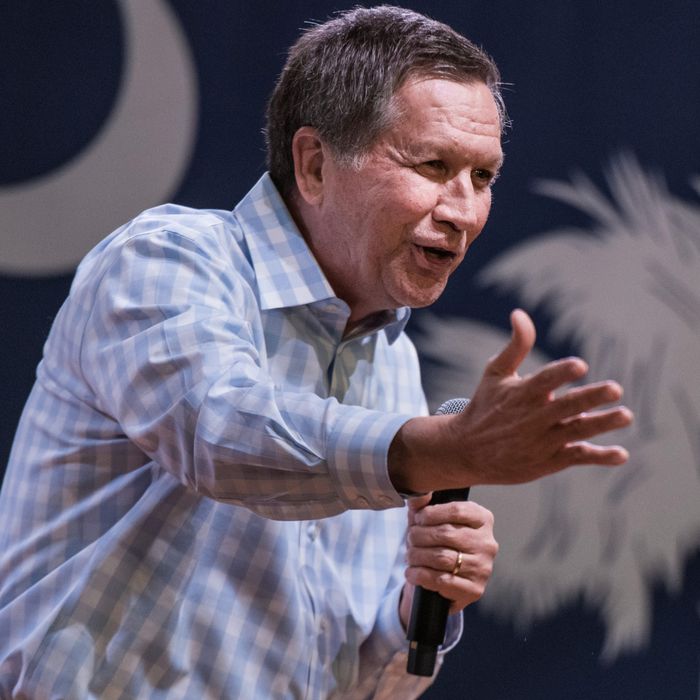 John Kasich gesturing to women not in kitchens.
Photo: Sean Rayford/Getty Images
At a town hall in Fairfax, Virginia, on Monday, John "That Other Guy" Kasich revealed that although he's really struggling in the polls, past campaigns prove he's managed to secure an important voting bloc no other candidate has gone after since at least the 1960s: women in kitchens.
"Many women left their kitchens to go out and go door to door and put yard signs up for me," Kasich said. But what about their husbands' dinners? Didn't they burn?
For some reason, one female Kasich supporter wasn't into this comment. "First off I want to say your comment earlier about the women coming out of kitchens to support you?" she said. "I'll come to support you but I won't be comin' out the kitchen."