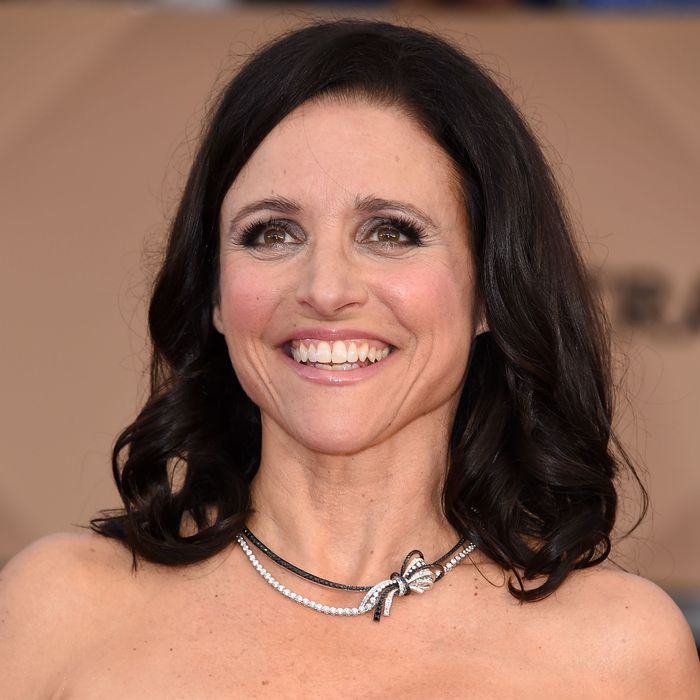 JLD for president. Photo: Steve Granitz/WireImage
Julia Louis-Dreyfus knows a thing or two about political tension. On Veep, Louis-Dreyfus's character, Selina Meyer, and her opponent experienced a tie in the general election.
This little plot point was just fiction, but Louis-Dreyfus knows caucus stress is very real, citing the virtual tie between Hillary Clinton and Bernie Sanders in the Democratic caucus in Iowa. "I'm so sick of ties," she writes in an Instagram post — a reference to her character's political woes.
Right now it might just be best to break this whole tie business by inviting JLD into the race. She already knows she's the most important person in the room:
Take it away, Julia. Really. Just take it.