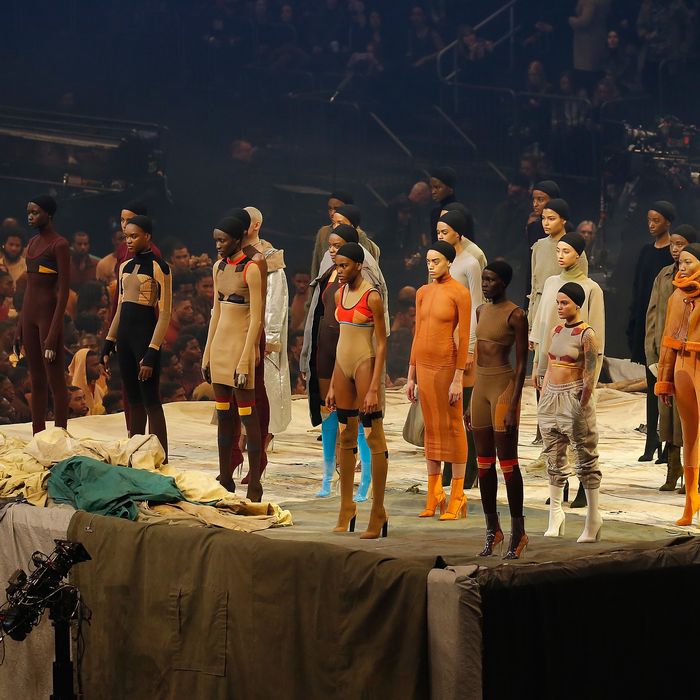 Yeezy Season 3. Photo: JP Yim/Getty Images for Yeezy Season 3
Kanye sent out tweets of his own collection of pics from the Yeezy Season 3 show, and they reveal an up-close look of what it takes to be a Yeezy model: Concentration. Serious reserve. Knee-length socks with heels.
Take a look at some examples of Yeezy Season 3 from the Lens of Kanye, taken by Lukas Wassmann:
Power pose.
Profile view.
Convenient soda-holder.
Butts.
Just some feet.
And more feet.
Only relaxing — not flawlessly posing or anything.