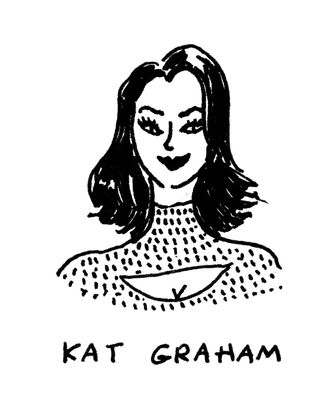 Illustration: Joana Avillez
In Fashion Feelings, we'll be talking to notable people about how fashion changed their lives. Here, actress and musician Kat Graham on how the iconic musicians and models of the '90s have influenced her personal style.
I grew up in a single-mom household without a lot of money. I went to private school, all the money went there, and I couldn't afford new clothes. So I discovered vintage shopping: I would go get my clothes for a few cents or a dollar, and then I'd cut them up and make them my own. Learning how to make something feel fresh and new was something that I started doing as a young girl, based on my lack of access and money.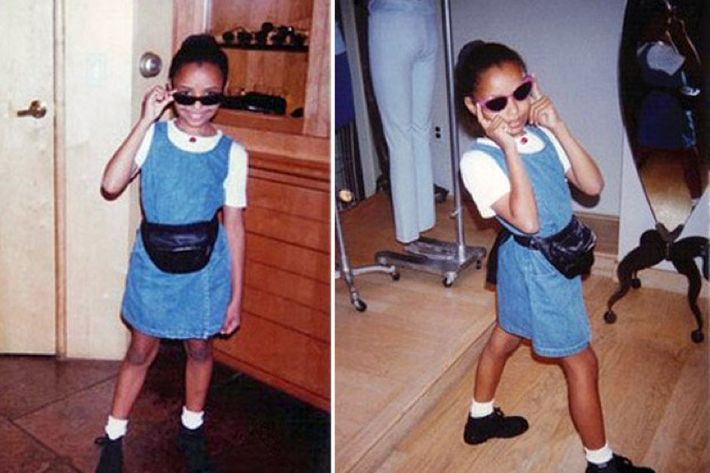 I was a full-fledged backup dancer at that point, so I was dressing a bit sexier. Then as I started doing TV shows and red carpets, it got more glamorous. Then it evolved into me trying to be funky on the carpet and maintaining my style against this "Oh you're just an actress" attitude. People were seeing me as only this actor and it really bothered me. No one saw me as an artist or a music artist. Musicians really wear what they want. The Gwen Stefanis and the Lady Gagas and the Pinks and the Nicki Minajs, it's expected that they're going to wear something a little out-there. But if Julia Roberts or Kerry Washington does that, you're going to come for them. Because they're actors, so they're malleable. Their job in a lot of people's eyes is to be this blank canvas. No one talks about it, but all the silliness and the bullying online, it happens to anyone who's trying to be anything different.
Now I take everything I do a bit more seriously than I did ten years ago. So I want every opportunity to take a moment with myself and say, What am I trying to say here with my clothes? What energy am I giving off? What if I don't have any chance to open my mouth and say anything about myself? That's my evolution.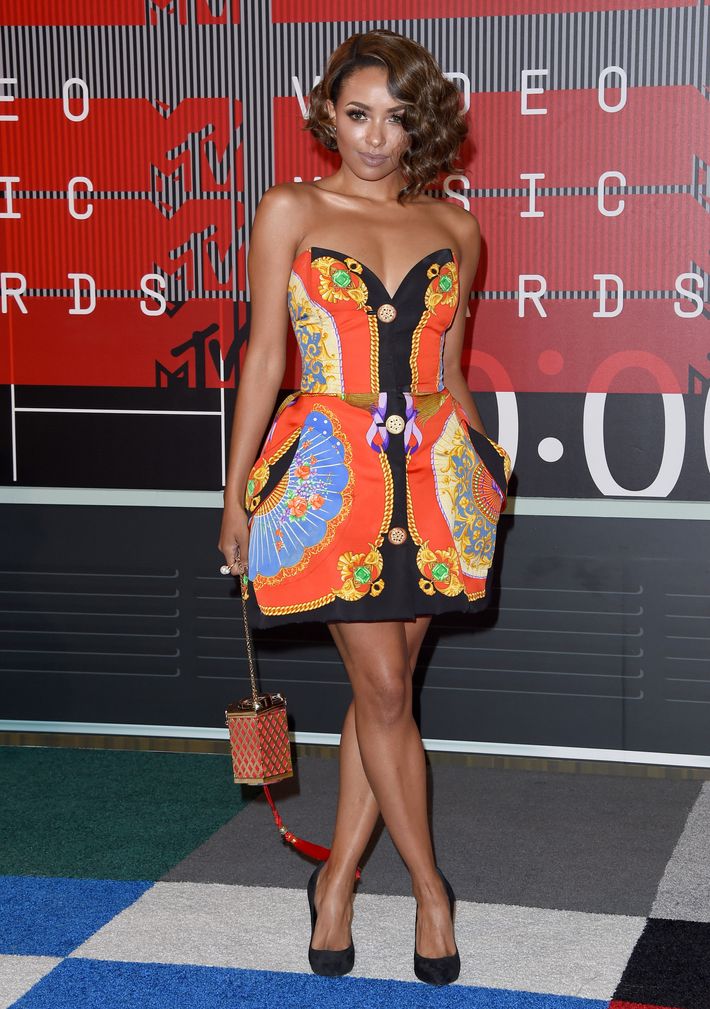 I went to the Video Music Awards this year and I wanted to wear something from the '90s, like 1991 Gianni Versace archives. You can't find that in a showroom, you can't even find that in a store. It took me months to find this piece. But I love that, and I want to wear things that I'm inspired by. I was about to drop an album that was all inspired by the '90s and it was kind of a tribute and a wink to everything I experienced when I fell in love with music. What better place to wear that than an MTV awards show?