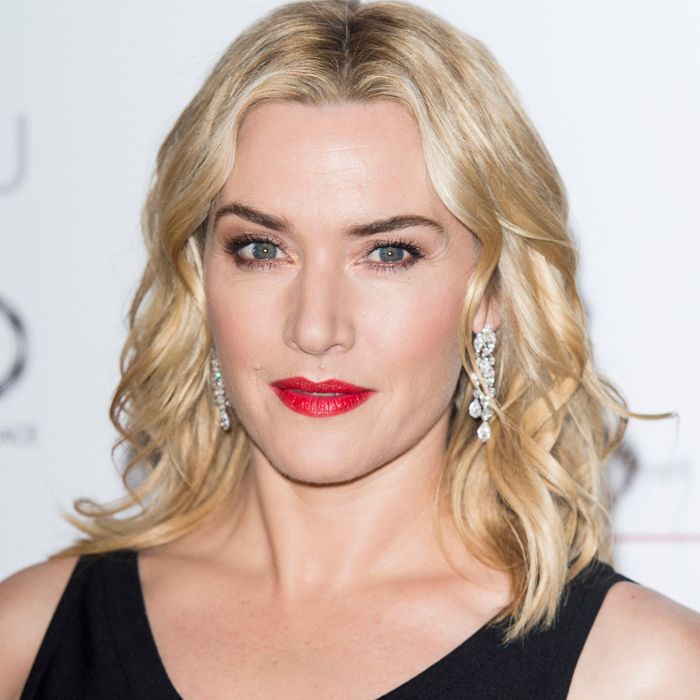 Embarrassing mom Kate Winslet.
Photo: Mark Cuthbert/Getty Images
Following in the footsteps of so many famous moms, Kate Winslet appeared on the SAG red carpet on Saturday and used her on-camera time exclusively to mortify her teenage daughter. Moooooom! 
Having already outed her 15-year-old daughter, Mia, as having a crush on The Dressmaker co-star Liam Hemsworth back in November, Winslet elaborated over the weekend, revealing that her daughter is likely to be "very disapproving" of Hemsworth's on-again engagement to Miley Cyrus.
"I'll have to run it by her when I get home," she told Entertainment Tonight. "I just think she wants Liam all to herself, quite frankly."
Somebody's getting the silent treatment when she gets home from the SAGs.