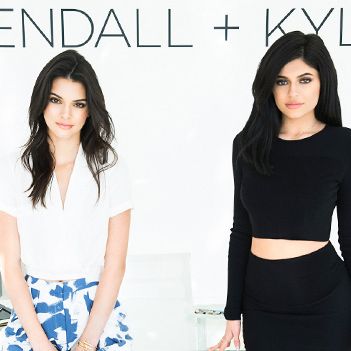 It's easy to forget that Kendall and Kylie Jenner were thrust into the public eye at the ages of twelve and ten, respectively, with the debut of Keeping Up With the Kardashians. Almost a decade later, the two are now megastars, balancing modeling and entrepreneurship with aplomb.

The latest development in the Jenner sisters' meteoric rise is Kendall + Kylie, their new clothing line that masterfully balances ladylike sophistication and Californian trendiness. Comprised of airy fabrics, youthful prints and shapely dresses, Kendall + Kylie is a reflection of their impeccable style, from Kylie's urban edge to Kendall's classic grace. In black, white, coral, and powder blue, the sisters have created a collection that takes you from day to night.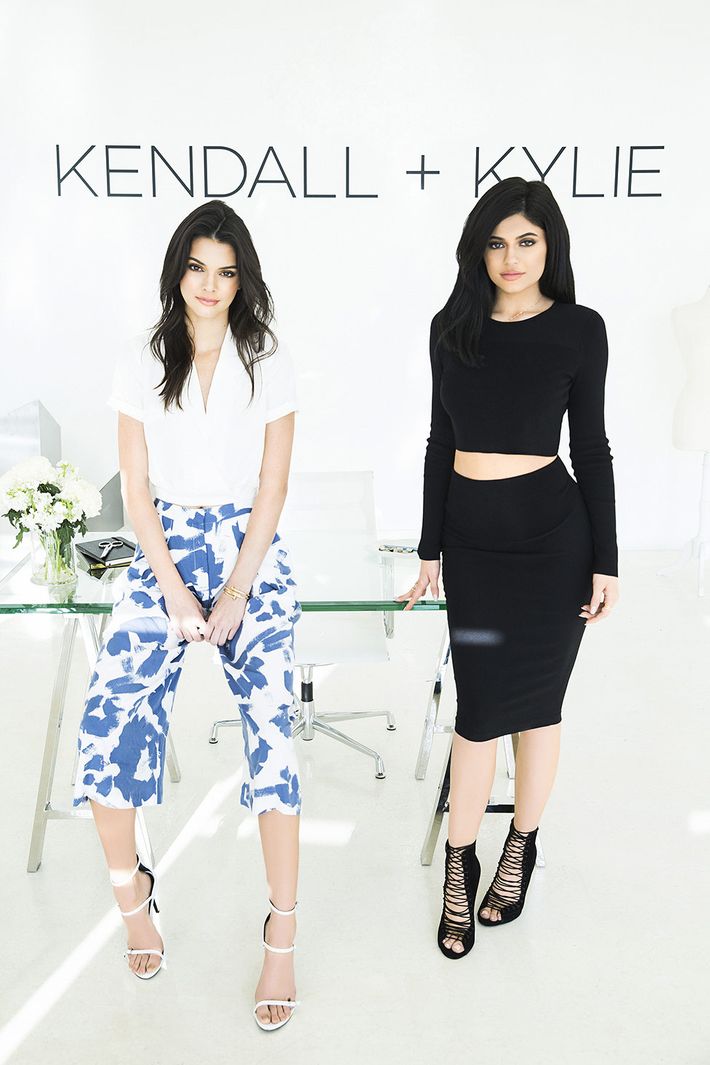 Here are two looks that define their respective styles: Kendall, in an airy blouse and fun, printed culottes; and Kylie in a figure-shaping crop-top and skirt combo.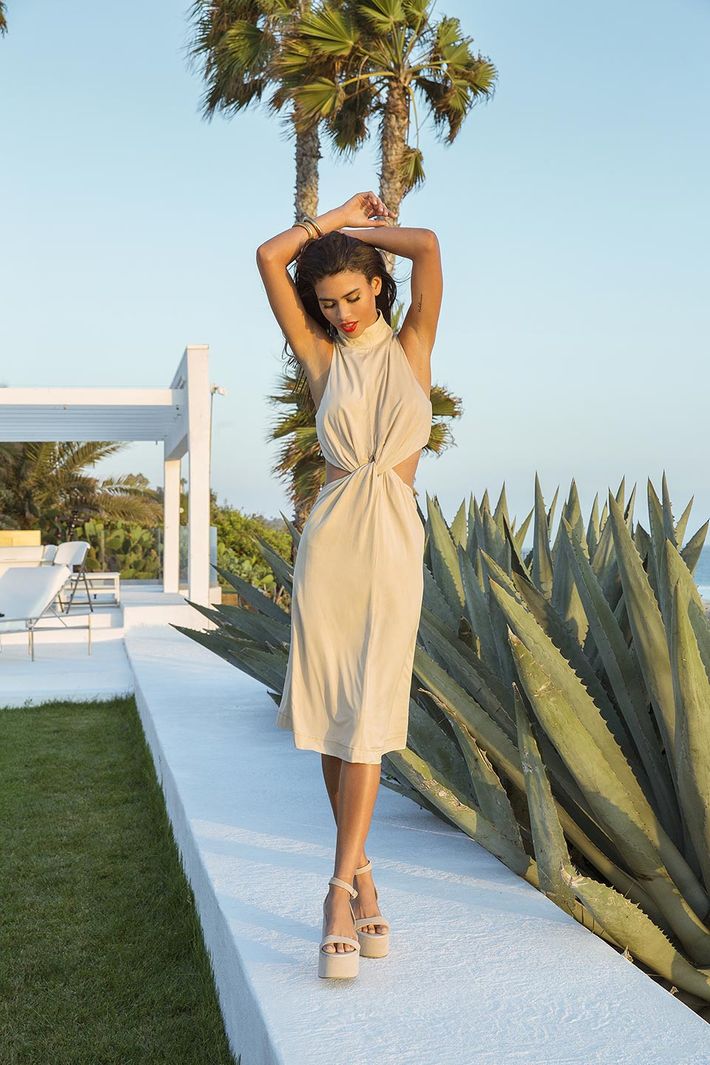 This Kendall + Kylie draped jersey number is equipped with a playful front knot, making it so much more than your average summer dress.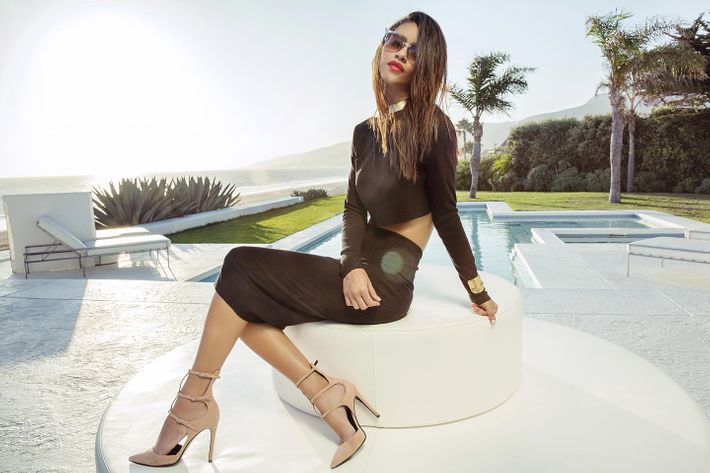 Kylie's style evolution has seen the advent of high-waisted pencil skirts, and this flattering number is pulled directly from her manual.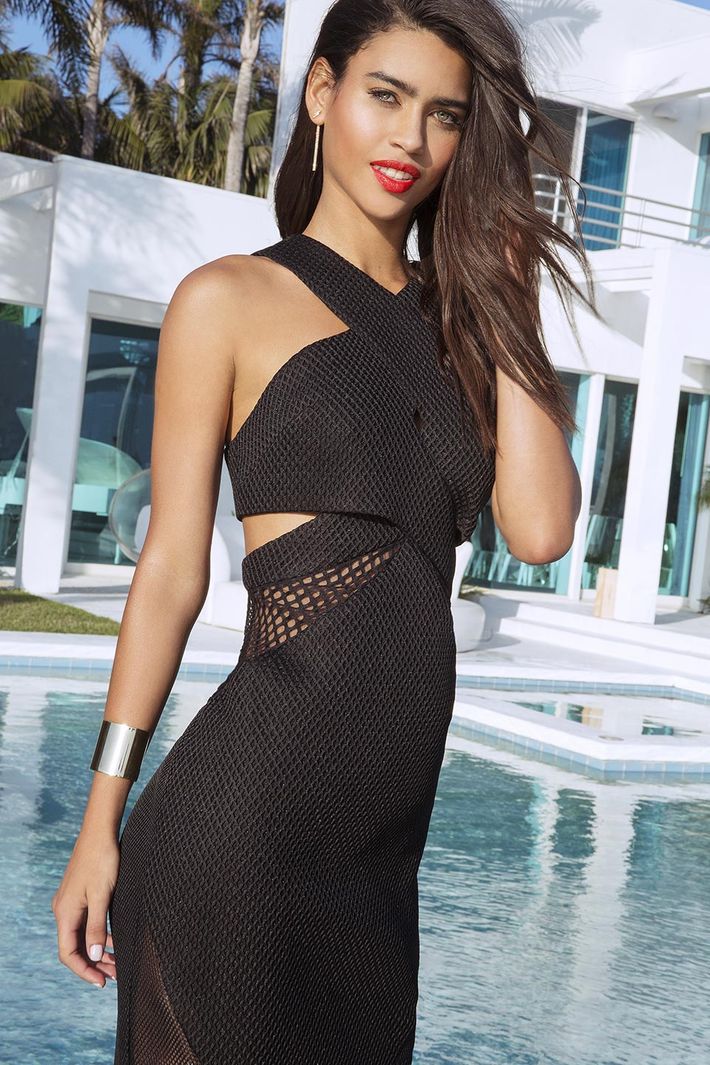 The ideal combination of sexy and sporty, this black bodycon mesh dress is certifiably Jenner.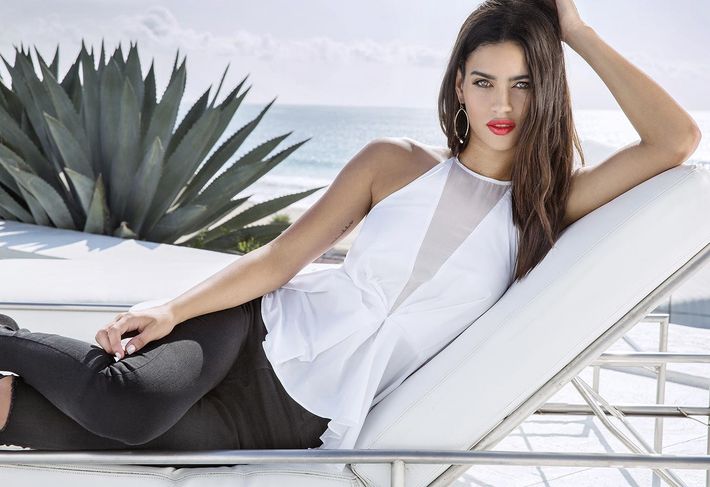 This white and black look from Kendall + Kylie will seamlessly take you from the office to post-work drinks.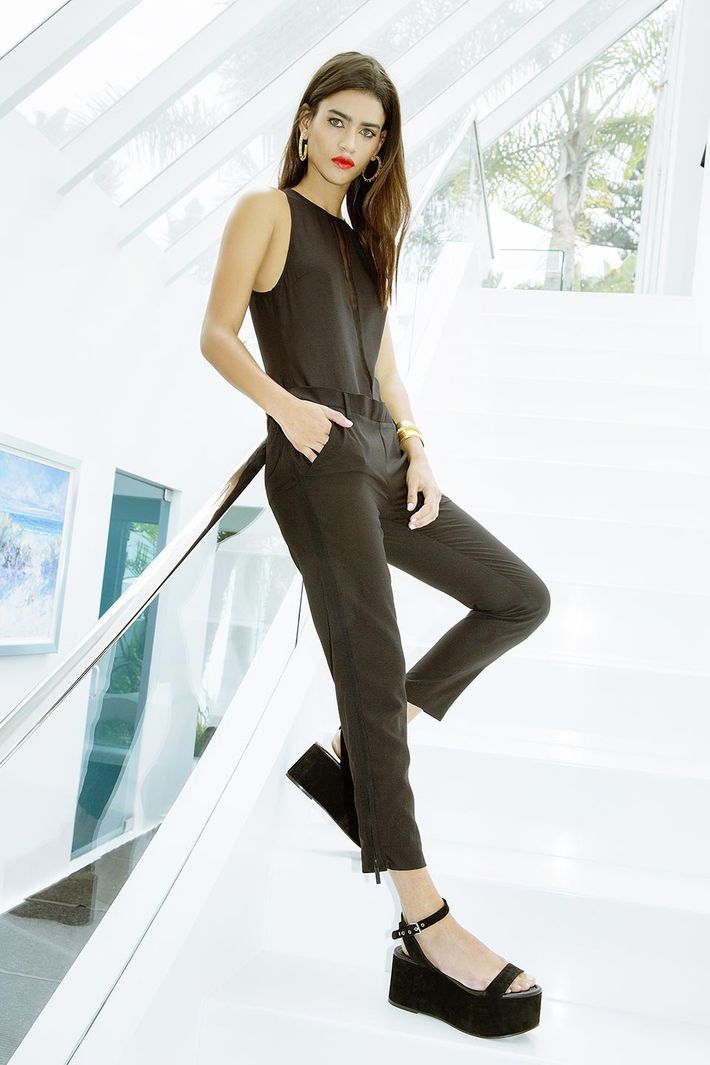 This tuxedo jumpsuit, which comes in black and white, is a sleek and affordable version of some of Kendall's greatest red-carpet ensembles.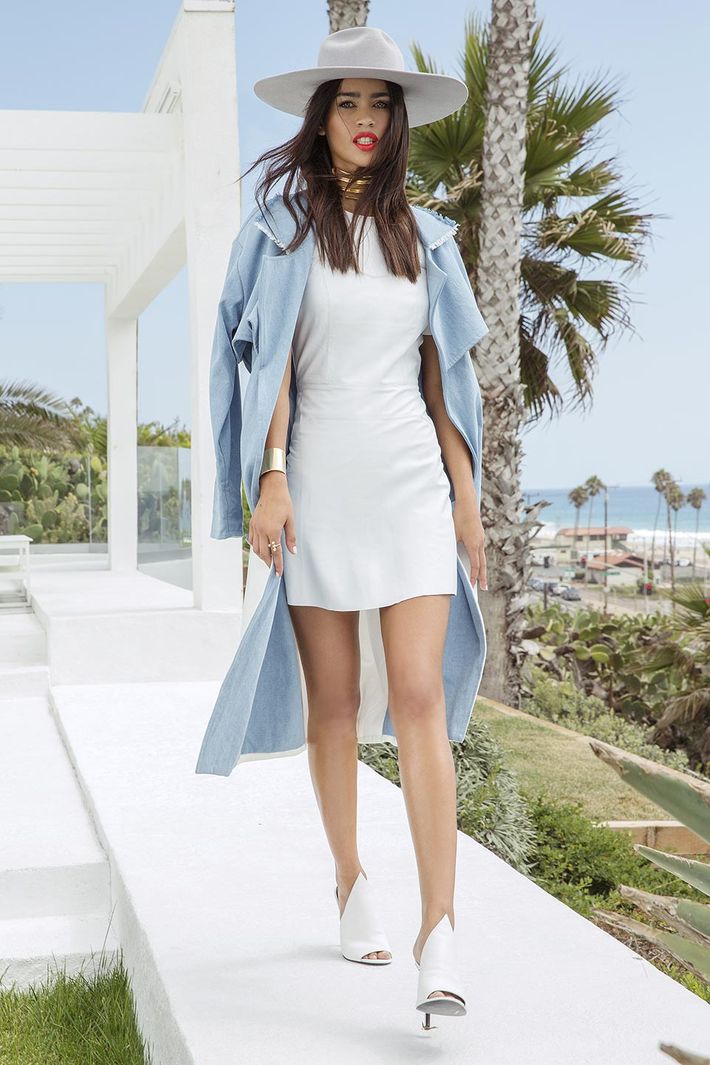 Styled impeccably, this look, comprised of a simple white dress and a denim trench coat with a frayed collar, is an inventive pastiche of California cool and Midwestern maximalism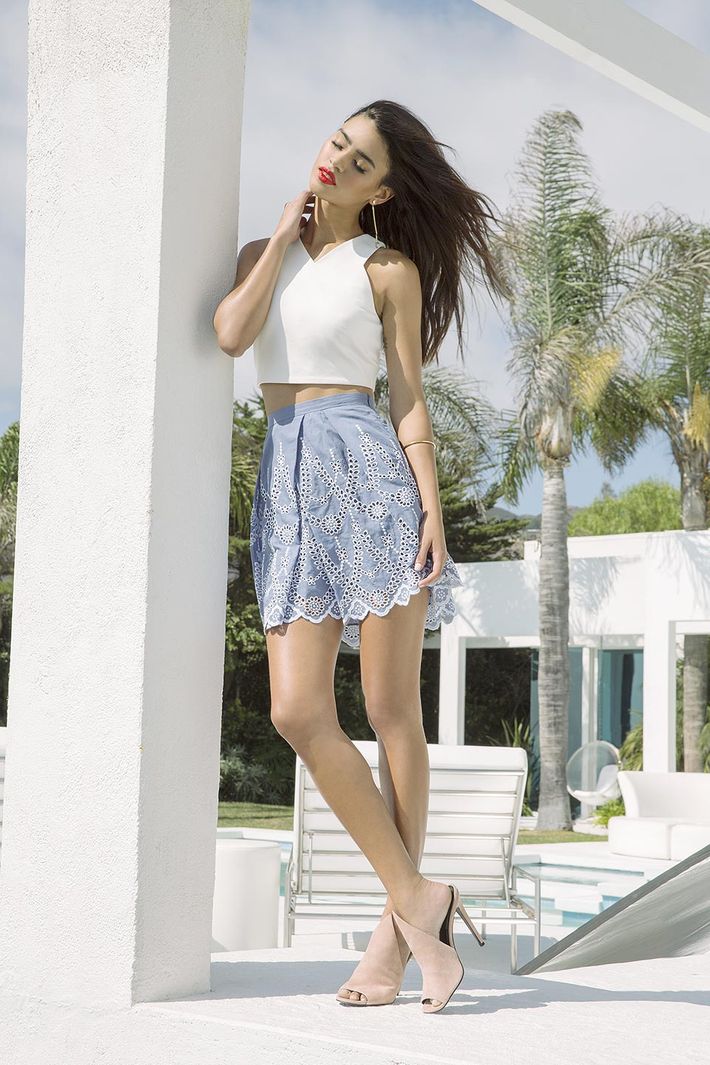 The new Kendall + Kylie collection is chock full of gorgeous color stories, most notably the recurring powder blue and white combo seen here in the form of a knit halter top and eyelet skirt.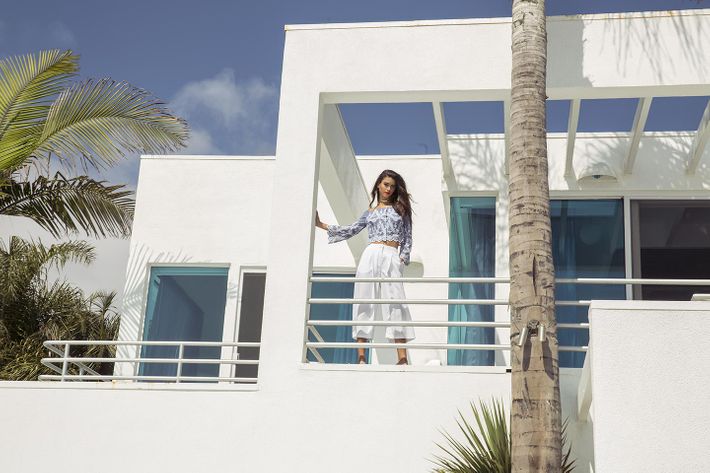 Another stellar two-piece look, this diaphanous take on the culottes trend, paired with a breezy, powder blue top, is an outfit for summer.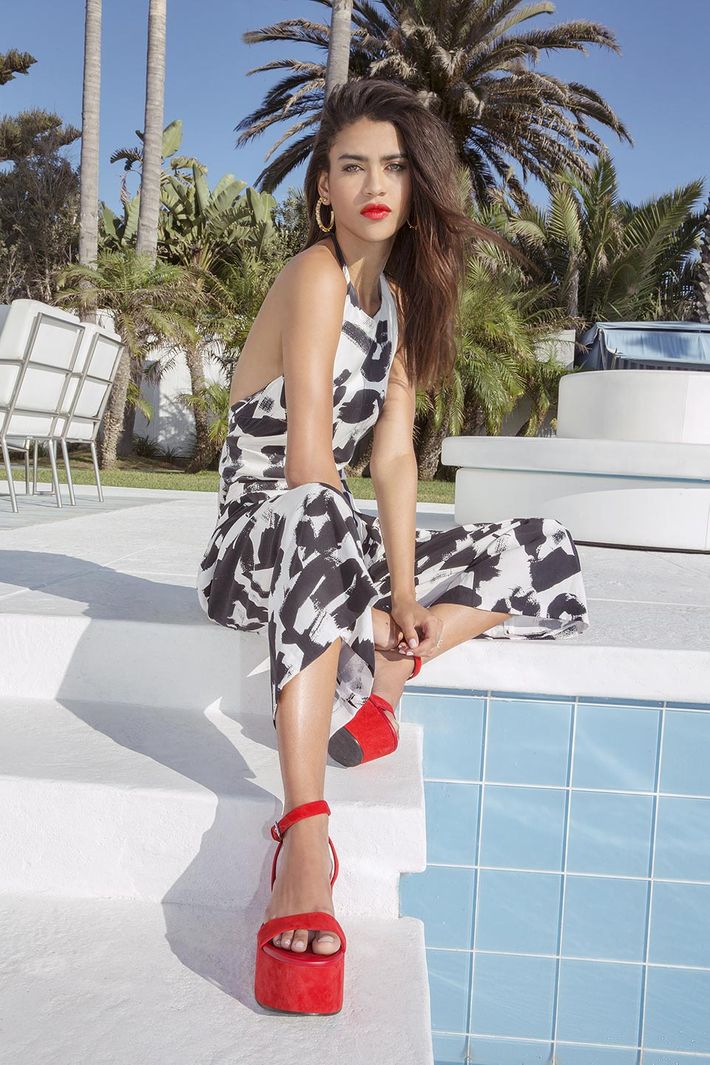 The most daring piece in the beautifully cohesive Kendall + Kylie collection, this leopard print jumpsuit gives off the illusion that it's been painted brushstroke by brushstroke.