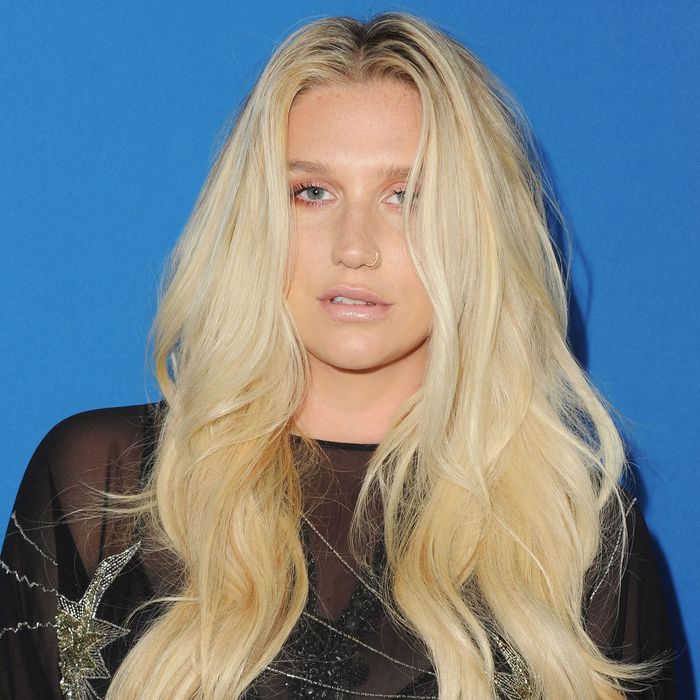 Kesha is seeking an injunction so she can release new music.
Photo: Jon Kopaloff/Getty Images
Kesha is headed to a hearing today in a lawsuit against her former producer Dr. Luke, who she says sexually and emotionally abused her for years. The hearing will determine whether or not Kesha will be granted an injunction that will release her from her contract with Dr. Luke and his label Kemosabe and allow her to put out new music.
Kesha posted an emotional Instagram yesterday in preparation for the hearing, writing, "This is not just for me. This is for every woman, every human who has ever been abused."
I have nothing left to hide. I did this because the truth was eating away my soul and killing me from the inside. this is not just for me. this is for every woman, every human who has ever been abused. sexually. emotionally. mentally. I had to tell the truth. so the outcome will be what it will be. there's nothing left I can do. it's just so scary to have zero control in your fate. but this is my path this life for whatever reason ….
This is just one legal hurdle Kesha will have to jump over in her ongoing battle against Dr. Luke, who claims her allegations are false and she's trying to extort him. Because of her ongoing contractual obligations with him, she's been unable to release new music under her own name, though she did recently start a band called Yeast Infection.