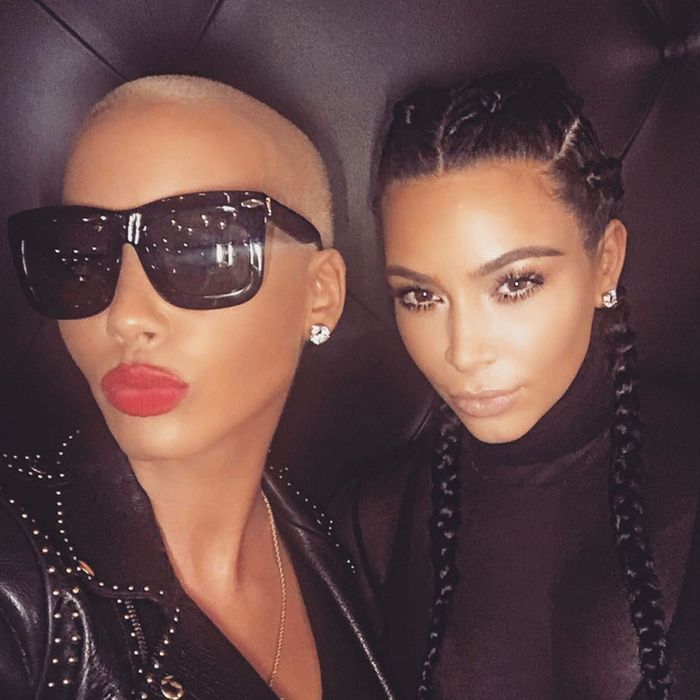 Amber Rose and Kim Kardashian.
Photo: kimkardashian/Instagram
Last night, Kim Kardashian and Amber Rose started February off with a bang by posing in an Instagram photo together, one that would indicate they are above Kanye West's petty slut-shaming. We applaud this development in 2016's most fun story to watch, especially since no woman should ever have to be dragged into a man's fragile masculinity.
While haters and losers alike have already begun speculating whether the friendship is the real deal (but is anything really real these days?) or just one more cog in the drama industrial complex, we have at least this to go on: Both Rose and Kardashian uploaded the same photo to their Instagram accounts, but each adjusted the contrast to best flatter herself. Does this mean that Rose and Kardashian are subtly shading each other by suggesting their Instagram filter is the better choice for their respective "glam"? Perhaps!
But isn't real friendship not texting the post-filtered photo to your friend for her to upload, and instead giving her the original copy to manipulate how she sees fit? Right … ? Guys?