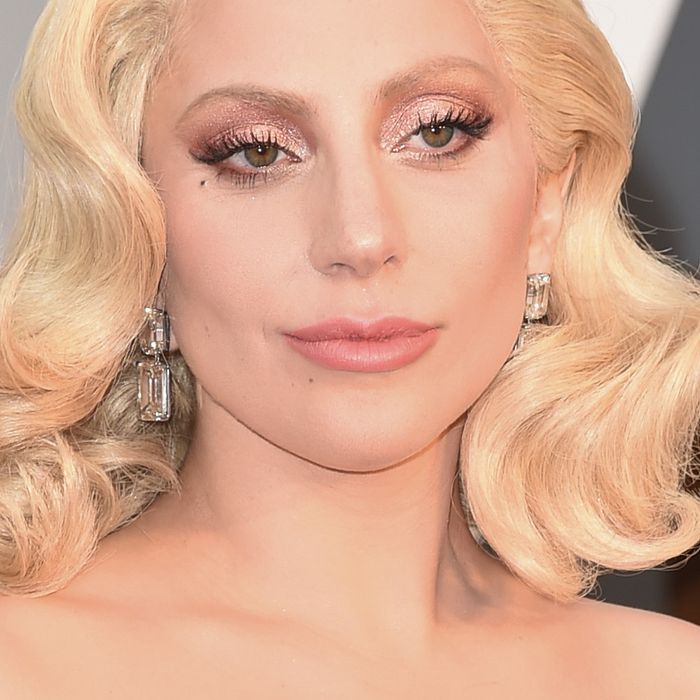 Lady Gaga.
Photo: Jason Merritt/Getty Images
At tonight's Oscars, Lady Gaga brought survivors of campus rape onstage with her while she performed her Oscar-nominated "Til It Happens to You." Her powerful song was the theme for the documentary The Hunting Ground, which examined the issue of rape on college campuses.
Vice-President Joe Biden introduced the performance. The VP has been a vocal advocate for the White House's It's On Us campaign against sexual assault and rape culture. "Let's change the culture," he demanded in his introductory remarks.
In the past few years, the issue of campus rape has rocketed into the public eye. As of last April, 106 universities and colleges in the U.S. were under investigation for mishandling reported sexual assaults. Whether it was Emma Sulkowicz hauling a mattress in protest of Columbia University's handling of her rape, or Rolling Stone's botched expose about UVA, discussion of sexual assault and rape culture, and debate about how to handle it, was front and center.
Lady Gaga has talked openly and eloquently about her own sexual assault, and she's been outspoken in her support for fellow survivors, most recently Kesha. "When I look out onto the sea of beautiful young faces that I get to sing and dance for, I see a lot of people who have secrets that are killing them," Gaga said, talking about the film at a panel in December. "We don't want you to keep your pain inside and let it rot like an old apple on your counter, you know? It's like, just get rid of all that trash. Let's get rid of it together."