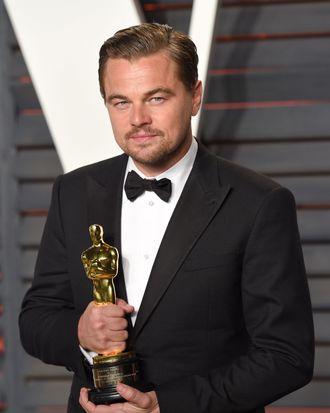 Leo and the newest member of the Pussy Posse.
Photo: Karwai Tang/Getty Images
Looking like a kid in a candy shop, or a member of the Pussy Posse in an Ed Hardy outlet, Leonardo DiCaprio appeared before the Oscars engraving committee after his win last night, eagerly awaiting the moment when his name was finally stamped onto his trophy. "Do you do this every year?" he asked the woman attaching his nameplate. "I wouldn't know." 
Keep your cool, bro. What would the Pussy Posse say?