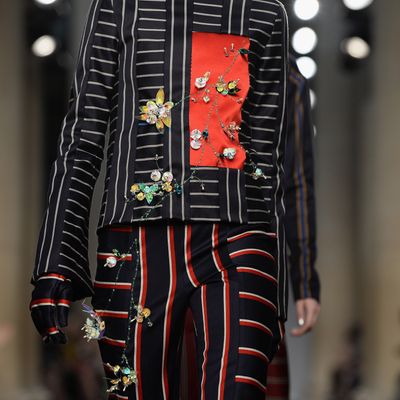 A detail of a look from Amie Robertson's show at Fashion East.
Photo: Jeff Spicer/Getty Images
We're recapping our five favorite moments from each day of London Fashion Week. Below: The best, weirdest, and craziest things we saw on Day One.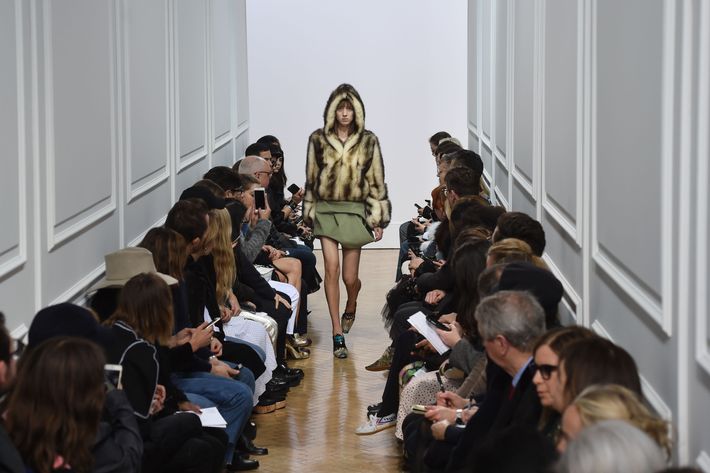 2. Only J.W. Anderson would take a pre–World War I military-training facility, turn it into a series of stark white rooms, and use it to show a collection based around the theme of individuality. The show was an overload for the senses in the best way possible: layers of ruffles, studded detailing, quilted neck pieces. And the shoes! There were weird black ankle-strap flats with sculptural heels, rhinestone-studded booties, and ankle boots that looked as if they were made from the feathers of an exotic firebird. That's one way to win a Golden Peacock next season.
3. The Topshop space at the Tate Britain hosted an array of shows and presentations, including Fashion East and Faustine Steinmetz. But two of the most interesting shows weren't necessarily on the schedule: the J.M.W. Turner exhibit visitors were treated to as they walked to the show space, and a guerrilla fashion show that consisted of male models waving flags from the balcony of the museum — a perfect, and very English, collision of tradition and rebellion.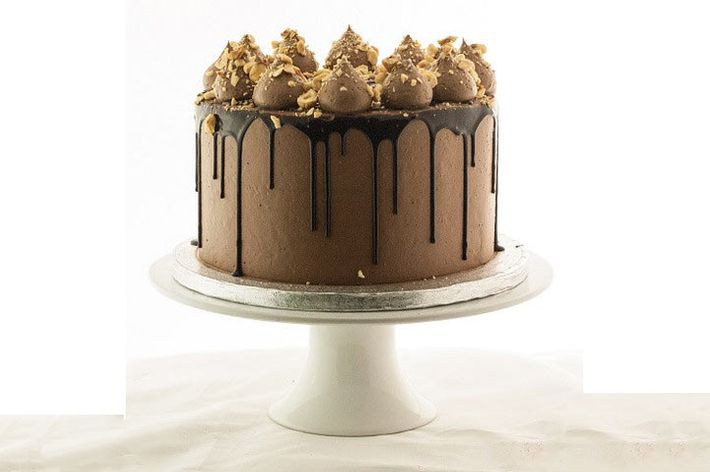 4. London's secret street-style hot spot is an alleyway in front of a little dessert shop called Cutter and Squidge. (It sounds made-up, we know.) Located a block away from the Brewer Street Car Park — a.k.a. the London version of the tents — it's the perfect place to sit and watch people get pulled aside for individual photographs by sex shops. Oh, and the cakes were pretty good, too: Plenty of people with show badges killed time by eating carbs.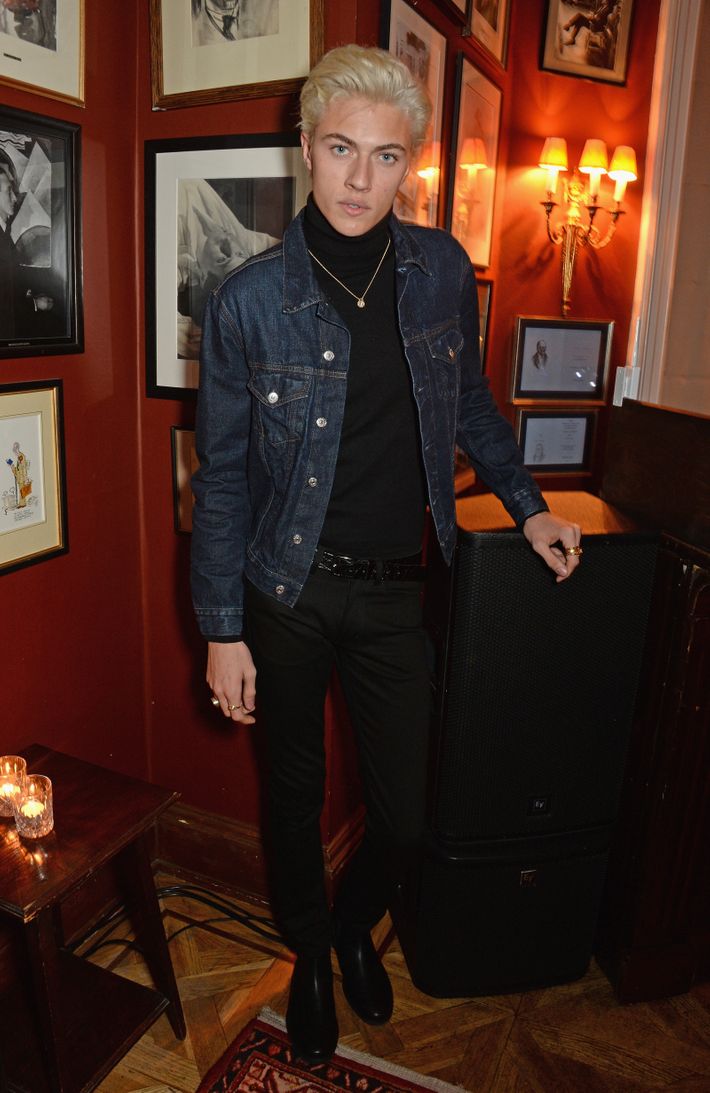 5. For one night, we gave up our misandrist ways and joined Mr. Porter to celebrate its fifth anniversary at the traditionally men-only Savile Club. Lucky Blue showed up, and there were plenty of cute model waiters in bowler hats offering us Champagne and burgers and caviar. If you don't hear from us, we're hiding in the bathroom in hopes of moving in.
For live updates from London Fashion Week, follow @thecut on Snapchat.