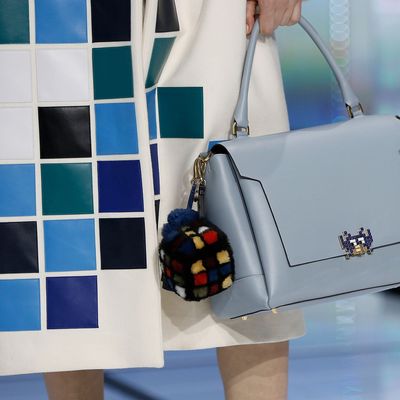 Photo: John Phillips/Getty Images
We're recapping our five favorite moments from each day of London Fashion Week. Below: The best, weirdest, and craziest things we saw on Day Two.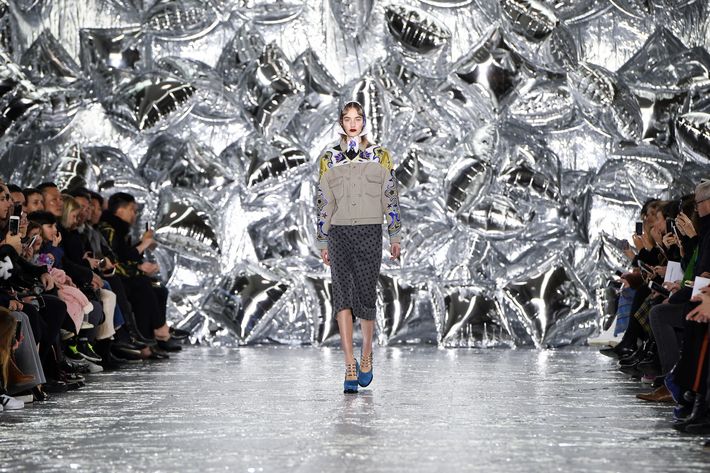 2) In a season when Instagram-friendly sets are suddenly the new normal, Mary Katrantzou didn't disappoint. The runway was covered in mylar, making every footstep the ultimate ASMR experience, while the backdrop consisted of tons of silver balloons. Adding to the sensory overload: a soundtrack that consisted of female country singers like Dolly Parton, Dusty Springfield, and Juice Newton. The clothes, naturally, were an ode to all things sparkly, glamorous, and Western. But the best part was post-show, when models and showgoers alike grabbed those balloons and posed outside for the photographers. Too bad the gusts of wind were so aggressive that we feared they'd blow away.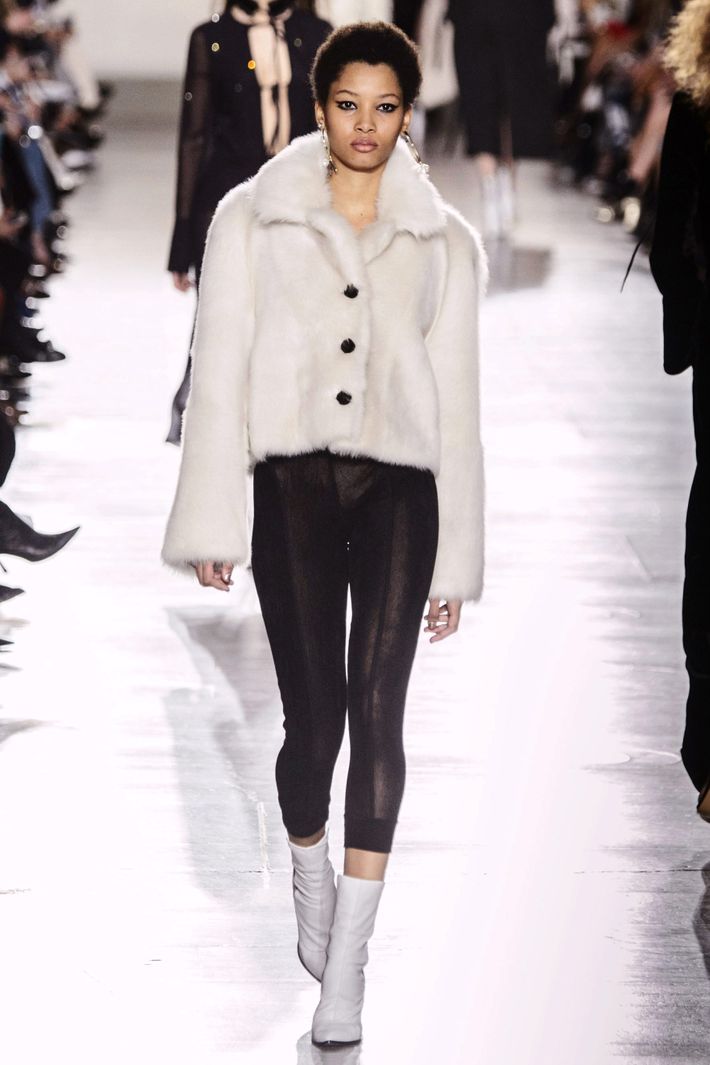 3) The sad reality of Fashion Week is that your meals are few and far between: a slice of toast at 7 a.m., a cookie by 4 p.m. But the Topshop space is an oasis in the desert. There are sandwiches, juices, and, just in time for the Topshop Unique show, Champagne. It was enough to put everyone in a good mood, including the front row packed with models like Karlie Kloss and Jourdan Dunn. The runway lineup wasn't too shabby either: Lineisy Montero, who always seems to get the best looks, made yet another appearance, this time in a gigantic, cozy, white faux fur with smudged eye makeup. Looking at her made us want to run away and join a girl band.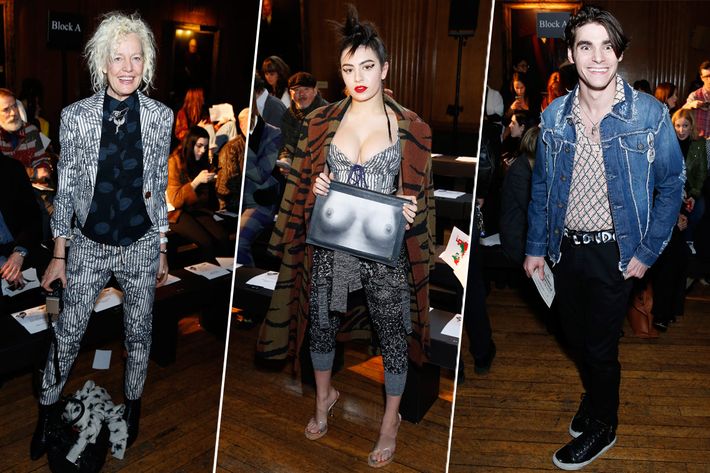 4) This past New York Fashion Week, a legs-akimbo Blake Lively generated plenty of ink at Michael Kors, but London has a slightly more eccentric take on what constitutes a front-row coup. At Vivienne Westwood's show, the group included a man with a monocle, a camera-wielding Ellen von Unwerth, Breaking Bad star turned model RJ Mitte, and a girl holding a boob-printed clutch over … her own boobs. Along with the lovable group of English characters who attend Westwood's show religiously, it made for a pleasantly anarchic scene. Oh, and the show was held at the College of Surgeons, so mom, we finally went to medical school. Are you happy now?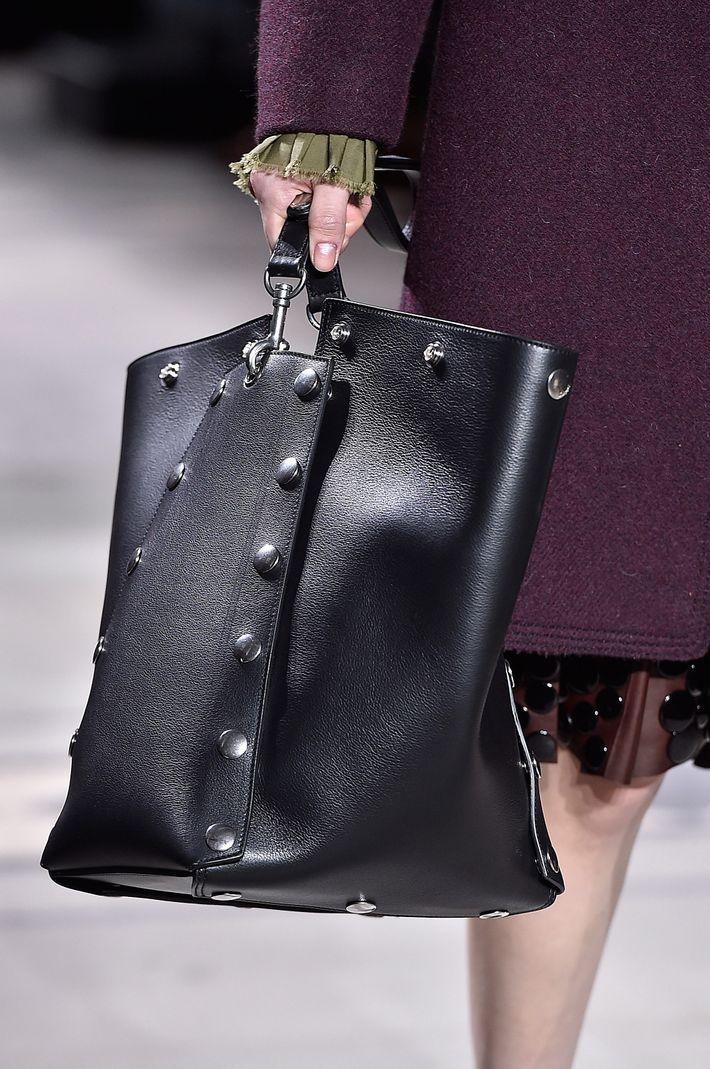 5) Everyone was talking about former Céline accessory designer Johnny Coca's new gig at Mulberry — the most anticipated debut of the week. Inside the historic Guildhall in East London, it was tempting to high-five a gargoyle while waiting for the show to begin, but we managed to control ourselves. When it did start, the bags were a clear hit. You can picture every girl wanting the gigantic studded totes and oversize clutches by next fall.
For live updates from London Fashion Week, follow @thecut on Snapchat.