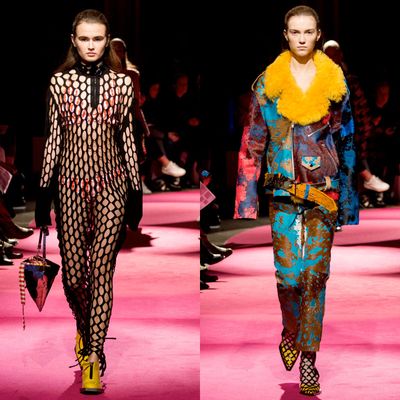 We're recapping our five favorite moments from each day of London Fashion Week. Below: the best, prettiest, and weirdest things we saw on Day Four.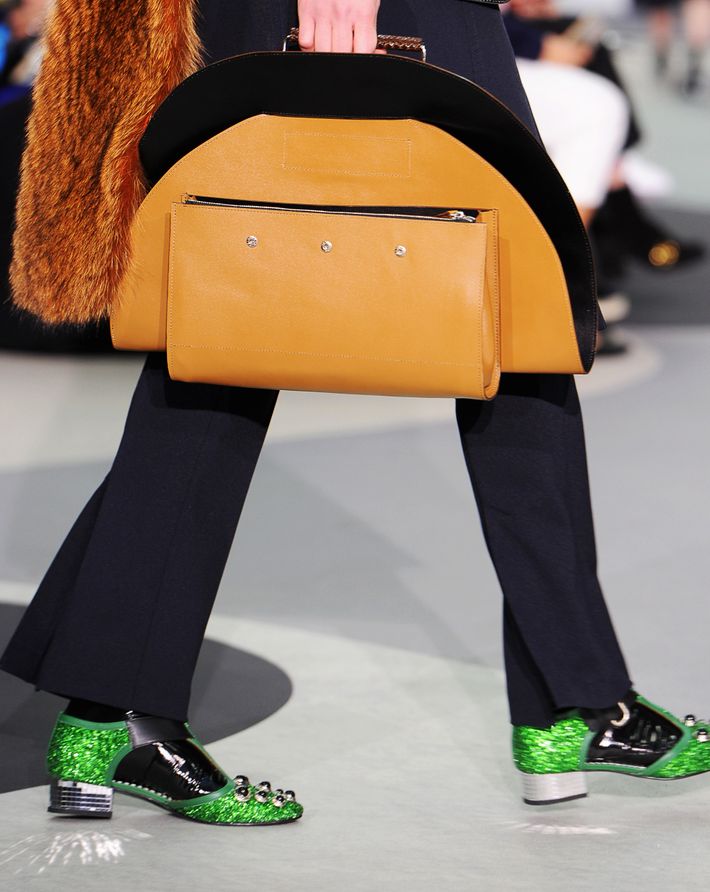 You'd think we'd be asleep from exhaustion at a 9 a.m. runway show on the last day of Fashion Week, but Toga was a delight. The clothes were suitably conceptual Japanese, but it was the shoes that had us squealing, "Oooh, shiny!" The line showed sparkly boots with mirrored heels that literally lit up the runway as the models walked. Also standouts: the huge, elaborate hoops.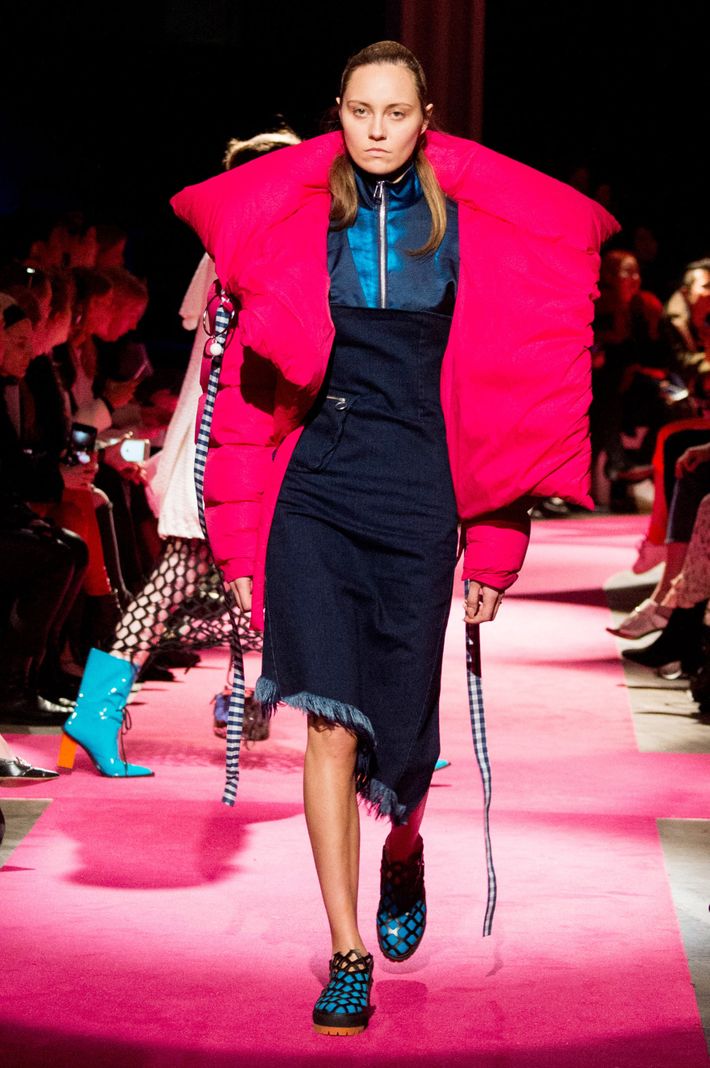 Marta Marques and Paulo Almeida cast what they called "normal girls" (friends who included journalists, artists, and stylists) as models in their high-energy show. Floor-sweeping frayed denim and eiderdownlike jackets were some of the highlights. And the models walked out to "7/11," which had the front row moving. Everyone clearly needed some Beyoncé to finish out the week.
Street style has its usual suspects — the people who consistently nab the Golden Peacock Award. But this season, we realized just how wacky London street style can be. One guy caught our eye by creating a new persona every day. On Sunday he had a giant raccoon tail dangling from his ear. Yesterday he wore Ashish and carried a skate deck that turned out to be a clutch. Snapchat came through and identified him as Yu Masui, a London fashion writer. We're obsessed and next season we're going to be his new best friends.
Up-and-coming designer Rejina Pyo's presentation was at the Condé Nast fashion school in Soho. All of the students seemed excited to be in the same space as a fashion presentation — a recurring theme this week. One silver leather-wrapped jacket was particularly cool, but our favorite was the model in the black dress. Her single earring, gorgeous hair, and pink makeup were striking together, proving once again that models don't have to be white to sell clothes.
In contrast to last night's fancy dinner, we decided to go a little less swanky and opted for Indian food. The city has so much diverse history, so why not hit up a place called Punjab that's been open since 1946? It was as far away from Fashion Week as possible and the perfect way to say Peace out, London.