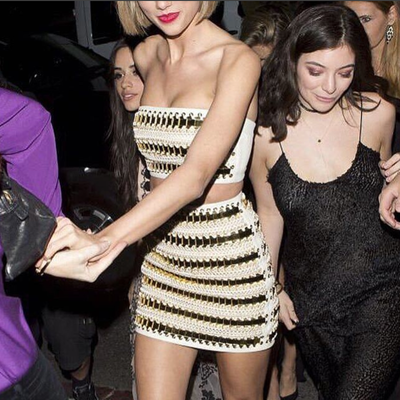 Tall Tay. Lorde/Instagram
Lorde is proud of her Grammy-winning, speech-giving friend, Taylor Swift. But in an Instagram post, she made it clear that there is at least one catch to being friends with a super-tall pop star.
"When you love ur friend but she is a beautiful giraffe so she gets cropped," Lorde captioned a photo of a cropped Tay. Meanwhile, Lorde is hanging out well within the crop.
Sometimes your friends are tall, graceful superstars who sort of glow in every picture they take — but who are not always in them to do so.