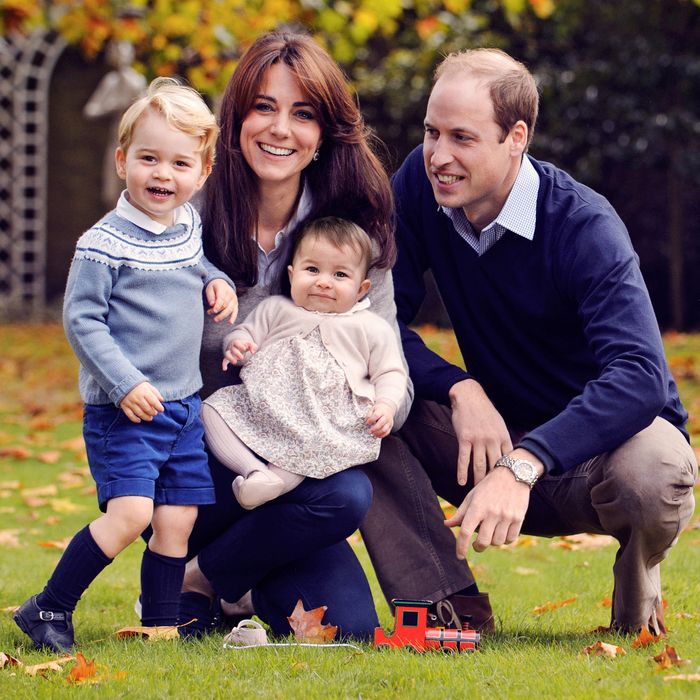 Only one of these children got a special present from Marc Jacobs.
Photo: Kensington Palace/Getty Images
Royal Princess Charlotte Elizabeth Diana might have been rumored to receive over 100 presents celebrating her birth, but the best gift comes from Marc Jacobs. Women's Wear Daily reports that Jacobs has bequeathed the bebe with a "deep rose pink" Marc Jacobs Beauty Le Marc lipstick shade, named and created just for her, selling exclusively at Harrods. Not only is this a huge honor, but Jacobs has provided something even more invaluable: the ability for Charlotte to retort "But he named it after me!" on the inevitable day when she argues with mom Kate Middleton over when she can start wearing lipstick. She can begin stockpiling shades today.