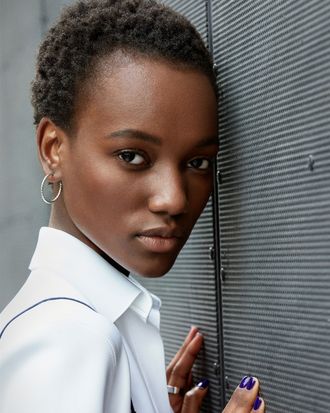 Maybe it's Maybelline for Herieth Paul.
Photo: Courtesy of Maybelline
Three applause emoji for this news: Model Herieth Paul is joining the Maybelline roster alongside Christy Turlington, Adriana Lima, Gigi Hadid, and Jourdan Dunn. Paul is understandably excited about the role, saying on Instagram that "This has been the hardest-kept secret of my life AND the highlight of my career." Notably, Paul is also one of the few current beauty models currently sporting natural hair, although not the first one ever to be signed with Maybelline (Tomiko Fraser Hines has that honor, and was the first African-American model to sign an exclusive contract with the brand). Here's to hoping that look makes it to her new ads, which will be unveiled in the spring.