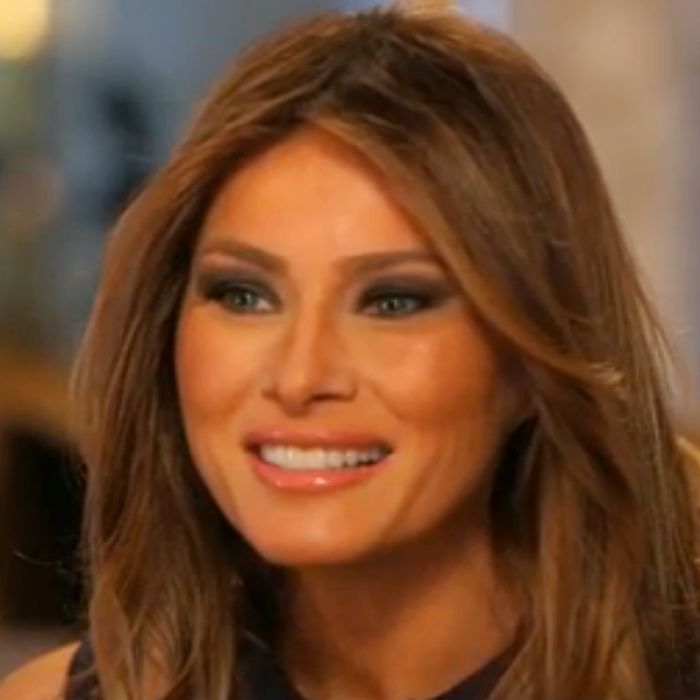 Melania "Every Mom" Trump.
The clause in Melania Trump's contract that says she must stay silent while her husband methodically reveals himself to be a mean old racist recently expired, so she's now free to contribute her own thoughts to the 2016 election discourse.
Trump did an interview with Mika Brzezinski on Morning Joe from her $100 million gilded New York penthouse, where she revealed that like many American women, she is a normal full-time mom.
"I like to keep life as normal as possible for my son Barron," Trump said from atop a literal gold throne. "I'm a full-time mom and I love it." So relatable, that Melania. Surely every mother gives her son a personalized toy Mercedes.