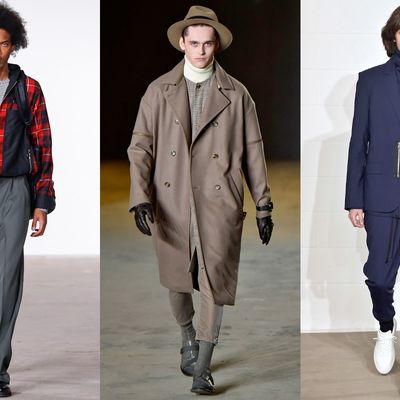 Fashion week for men in New York is not as wild and experimental as it is in London. It's not bolstered by centuries of tradition and craftsmanship like Milan. And there's no Raf, Rick, or Dries here to rattle the industry. But what New York lacks in star power, it more than makes up for in zippers.

Zippers are what fashion makers call trimming. They are tiny mechanical wonders used to fasten, contain, and enclose. Men love them. Men buy jackets with zippers, and when they try them on in the mirror, they run the slider up and down the chain of teeth again and again to test the action. Is it fast and smooth, or does it grind and snag? If the zipper isn't right, the whole thing is trash. That is to say: Zippers are very, very important.

Such was the case at this second-ever iteration of New York Fashion Week: Men, where there were some very fine collections, and more than a few truly standout zippers. Here they are.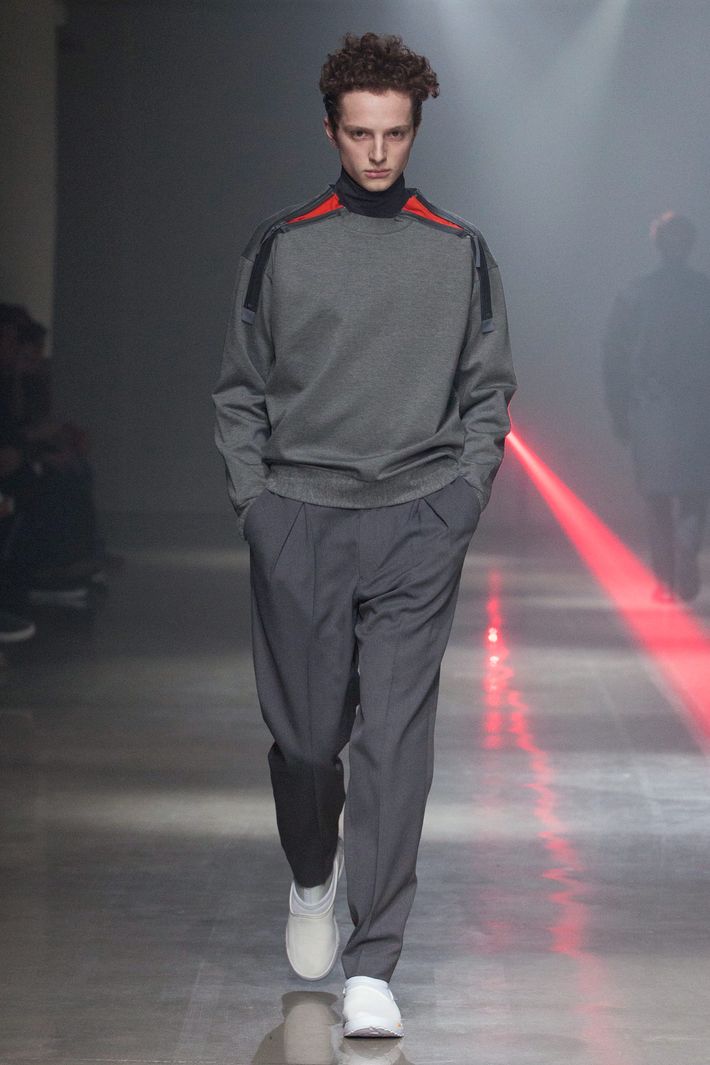 N. Hoolywood
All zippers serve a purpose. Some, like these, just do better stuff than others. And all this time you've been wearing sweatshirts without shoulder zips. SMH.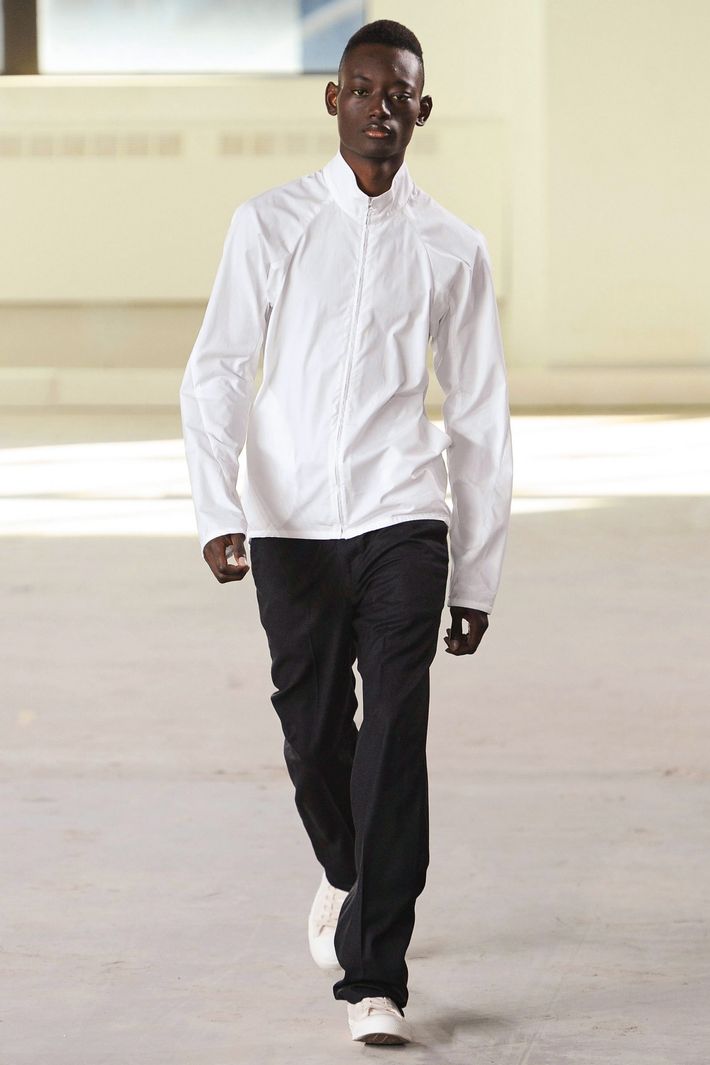 Duckie Brown
One of the most radical and economically sound collections of the week was this fantastic effort that consisted of only six looks. A simple, beautiful concept, much like the zipper itself.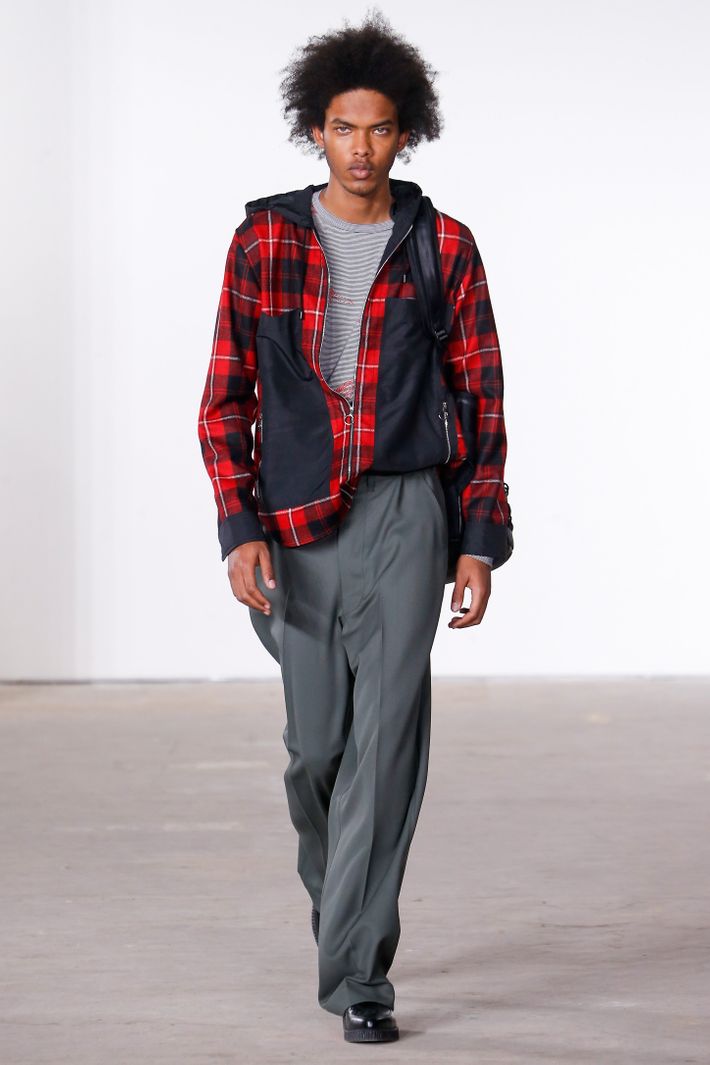 Tim Coppens
Zipper maestro Tim Coppens uses them to elevate and refine his signature pieces like bomber jackets and track pants. Here, he took the shirt off Axl Rose's back and turned it into a runway piece by adding some extra hardware.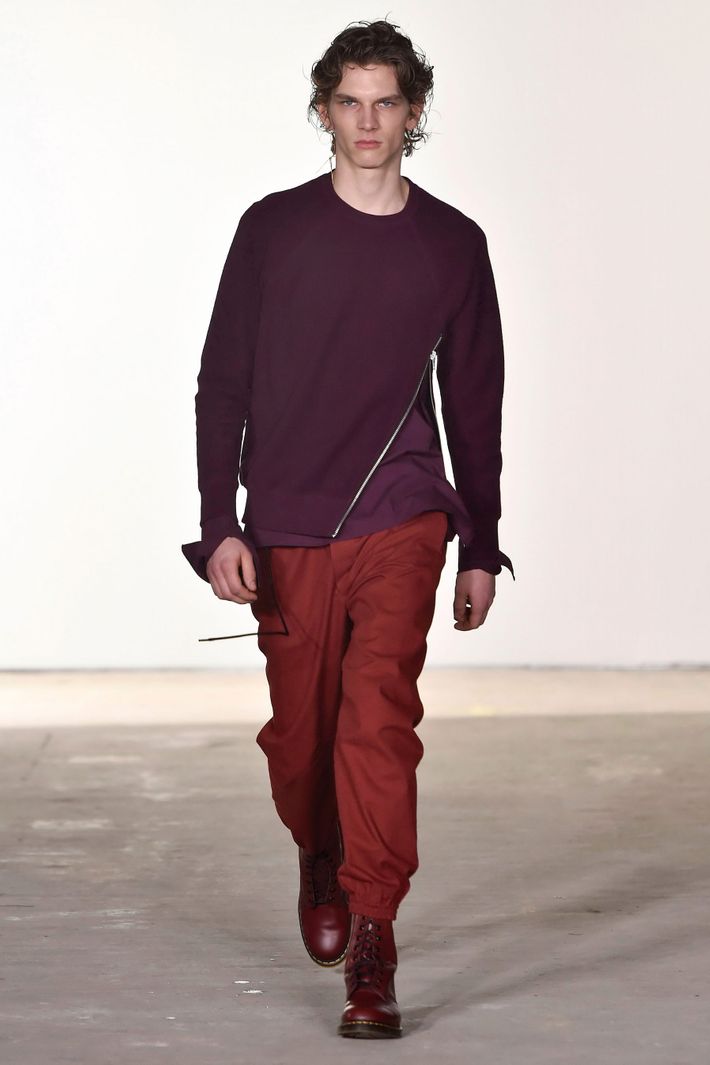 Siki Im
We've seen it before, but this side-zip sweatshirt from Siki Im is more elegant than others. This tops the must-have list of pieces from the season.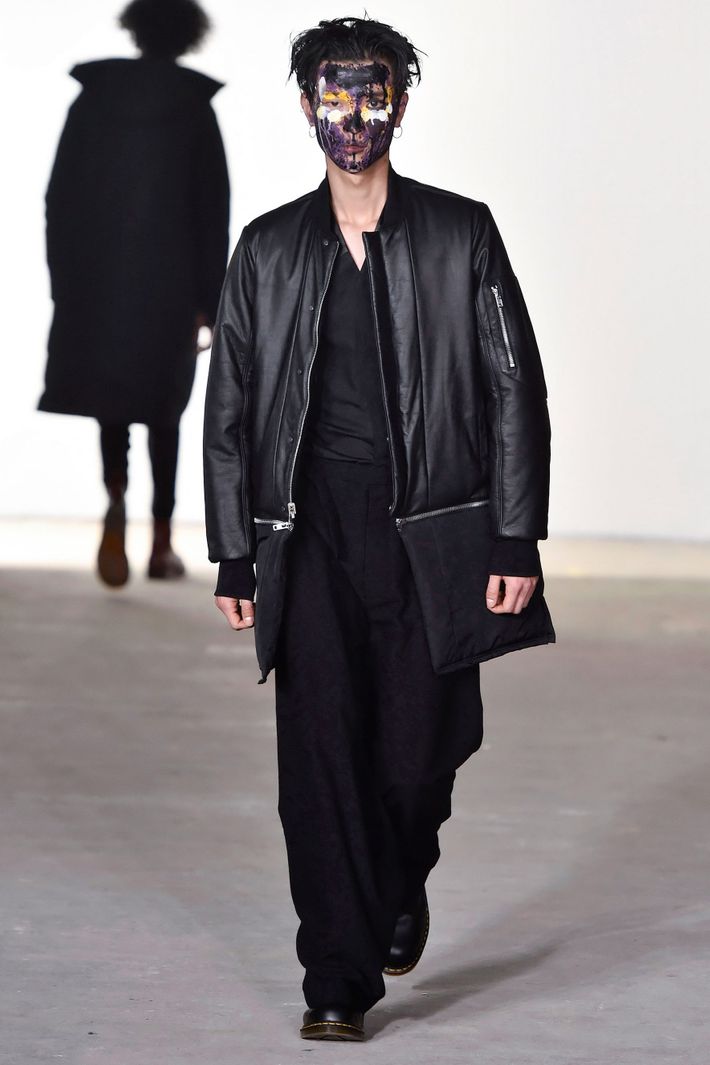 Siki Im
Siki Im gets two spots on the list because he showed some of the most inventive zippers of the week, here using one to create this awesome convertible, two-for parka.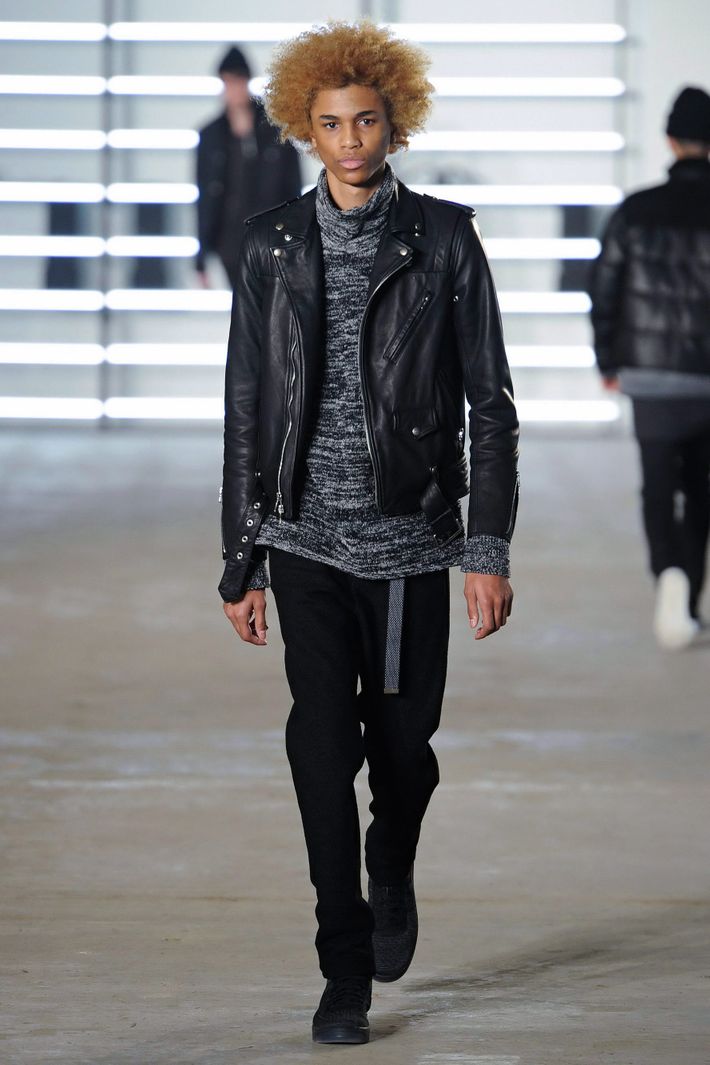 John Elliott
Done in collaboration with the extremely cool Japanese leather brand Blackmeans, this rider jacket has zippers in all the right places.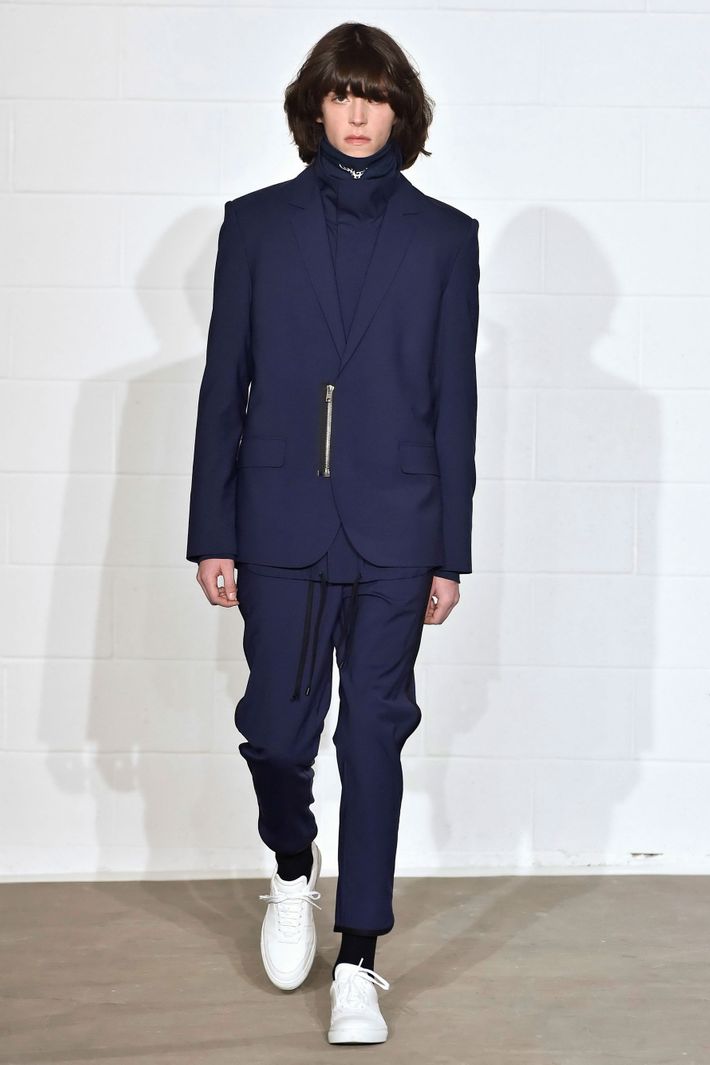 Public School
Subtle, unexpected zipper placement. Nice.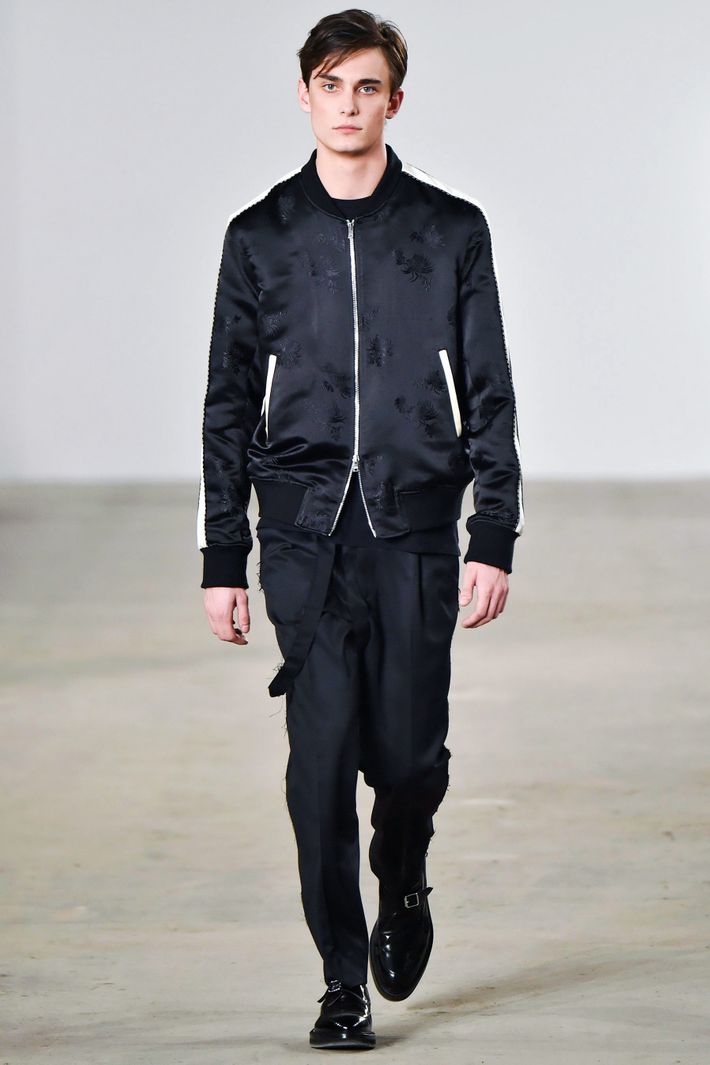 Ovadia and Sons
The two-way zipper is a powerful styling tool.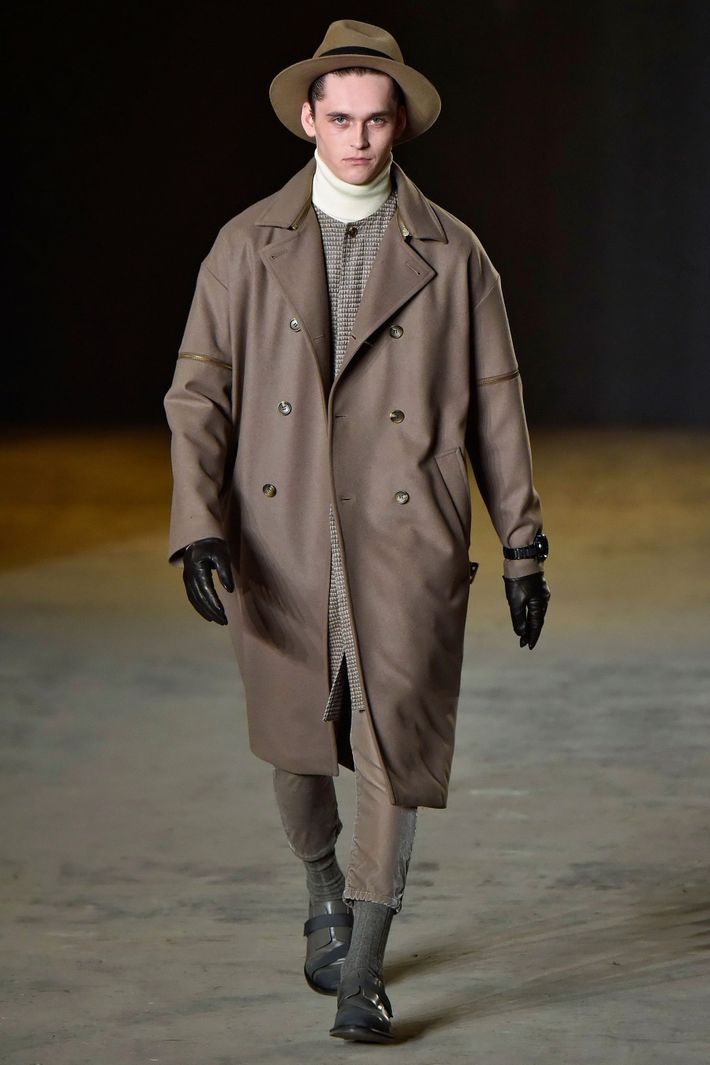 Robert Geller
The sleeves and collar zip off this trench. Which is smart because a short-sleeve, collarless trench coat doesn't seem like an essential wardrobe item, but it might be a nice thing to try once.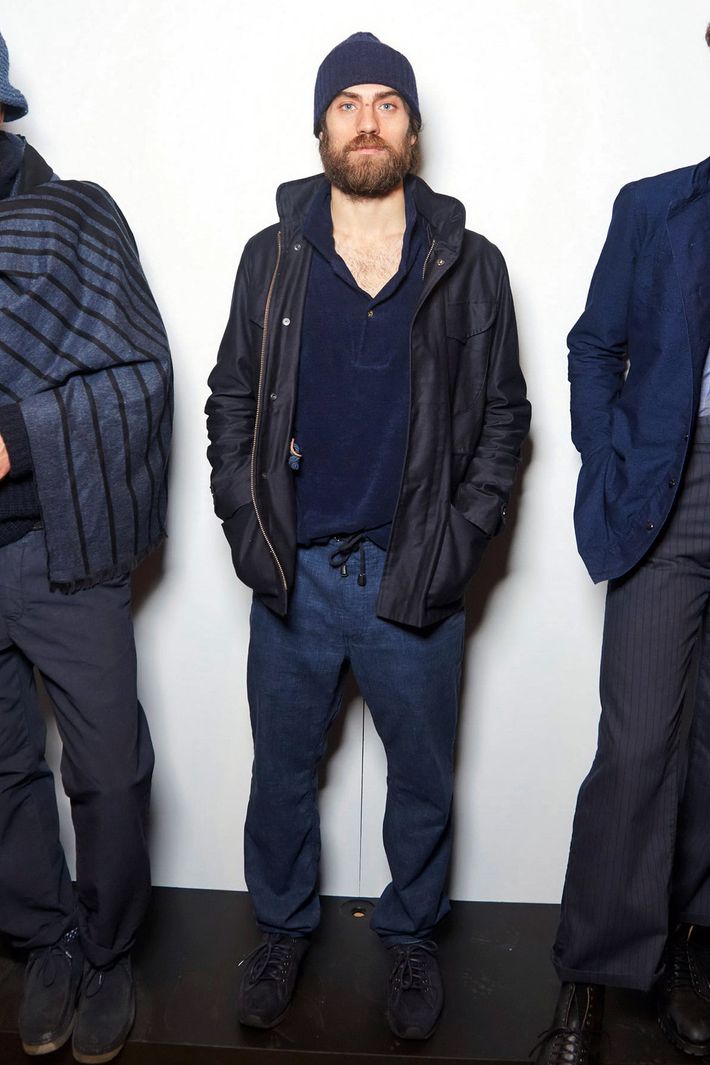 Eidos
In the end, the best zippers are practical and inconspicuous. Eidos nailed this classic field jacket, modeled by pro skater Eli Reed.