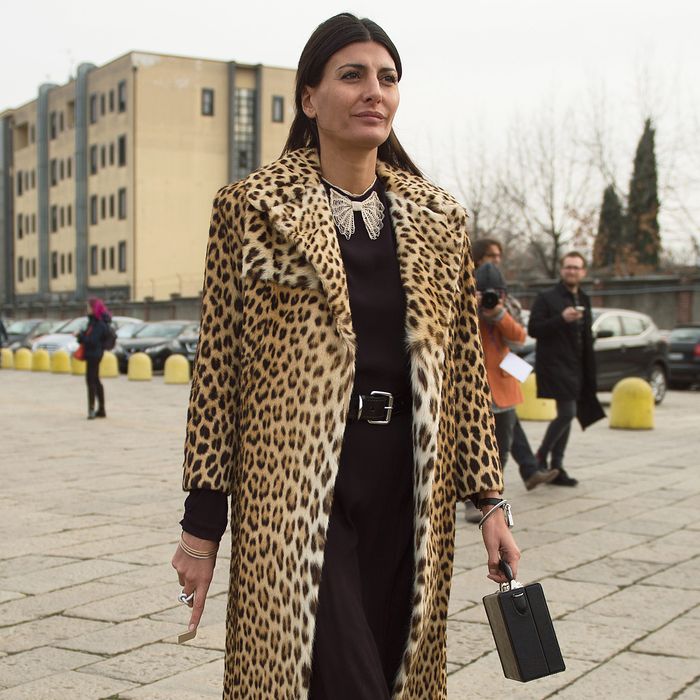 We're recapping our five favorite moments from each day of Milan Fashion Week. Below: the best, prettiest, and weirdest things we saw on day three.
Milan makes you just want to dress better. Everywhere you look, you see well-dressed men in cashmere suits, women running errands in full-length mink, stylish Italians wearing Prada and pajamas 24/7 …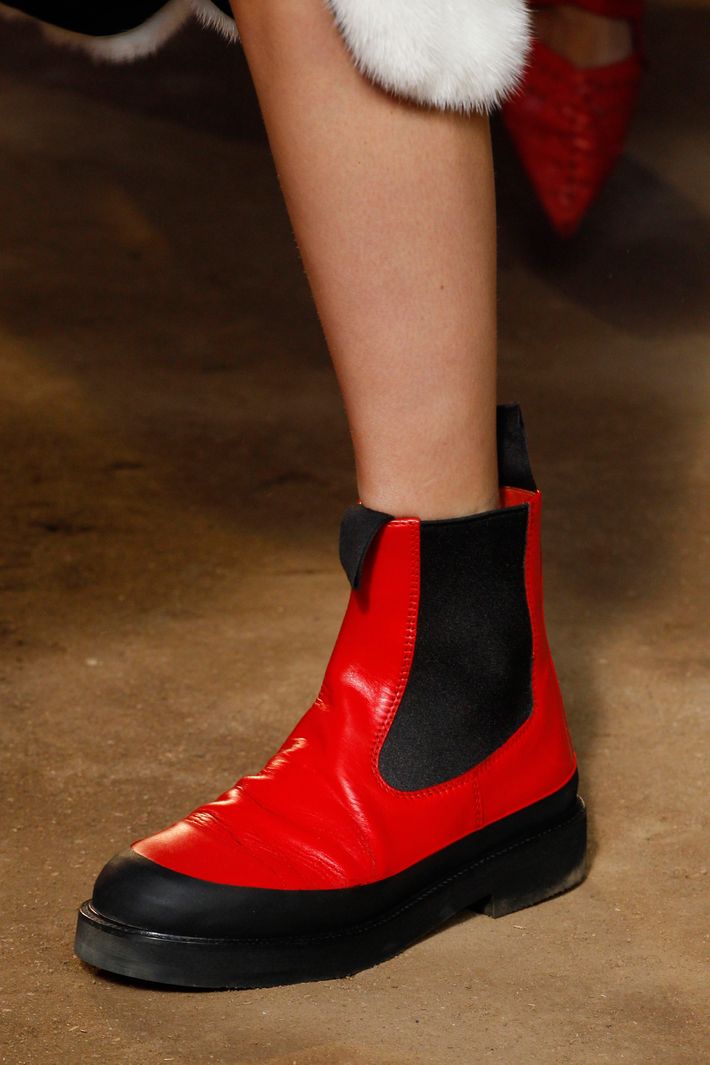 … which can cause a bout of panic shopping. European fashion is considerably cheaper here, and seeing editors sport new wares incites the urge to spend. But the spiraling starts when you begin worrying that you've waited too long to work on your spring wishlist. Does Gucci have the green eel loafers you want? Where are the Prada pre-fall sweaters with the rabbits? Are Céline's red combat boots sold out in your size here too? Ah, screw it. People just want what they can get their hands on. Trust that travelers are checking the exchange rate like hawks.
Rock and roll fashion got girly at yesterday morning's Diesel Black Gold show. There were cool, voluminous moto-cape hybrids paired with mini-kilted skirts, and a final sparkling series of glistening sequined jackets. Designer Andreas Melbostad came from Phi, which was known for highbrow sex appeal, and this was arguably Diesel Black Gold's most Phi-like collection yet. Marie Amelie Sauve styled the collection, lending it her particular brand of French cool.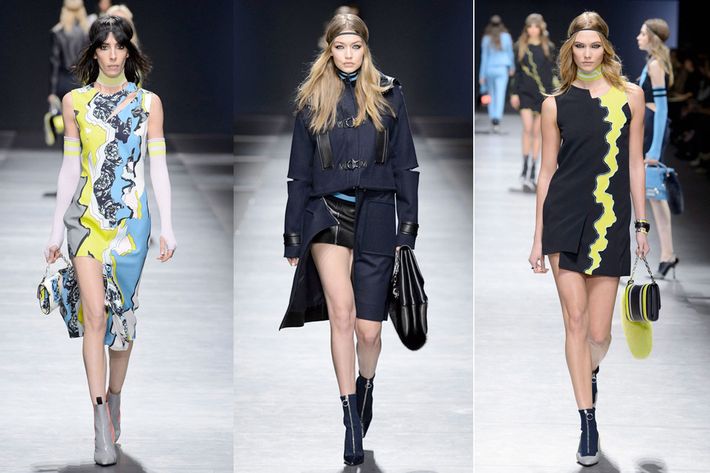 Many things about Versace left us dazzled, but let's talk about the casting. An impressively star-studded lineup thrilled all the model geeks in the audience. Gigi Hadid opened with Kendall not too far behind, followed by a parade of veterans: Malgosia Bela, Natasha Poly, Jamie Bochert, Jourdan Dunn, Karlie Kloss, and Adriana Lima.
What do Kanye West and Tods have in common? Performance artist Vanessa Beecroft, of course, who created an installation for the Italian accessories brand. The highlight was Karlie Kloss reclining on a table, resplendent in leather and a red frizzy wig.