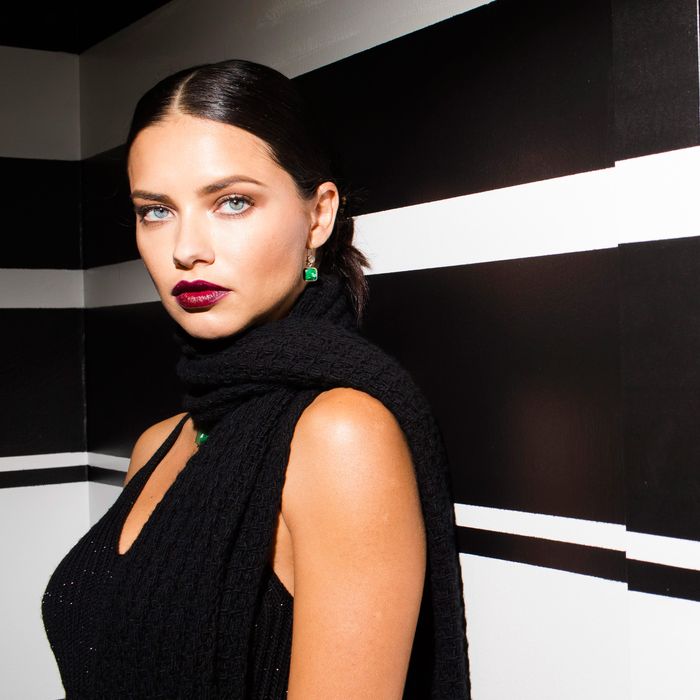 Backstage at Bottega Veneta.
Photo: Landon Nordeman
Landon Nordeman photographed all of the backstage drama at Milan Fashion Week on behalf of the Cut last weekend, capturing a surreal spectacle: hazmat suits and jewel-encrusted armor at Philipp Plein, dramatic red-stained lips at Bottega Veneta, and rainbow leather at Salvatore Ferragamo. There were mod trench coats at Sportmax, cool jeans dotted in gold, and colorful prints at Armani and Missoni. Click ahead for a look through Nordeman's lens, featuring Karlie Kloss in a shadowy makeup mirror, tiered pearl-drop earrings, last-minute fittings, and more of the best backstage moments.