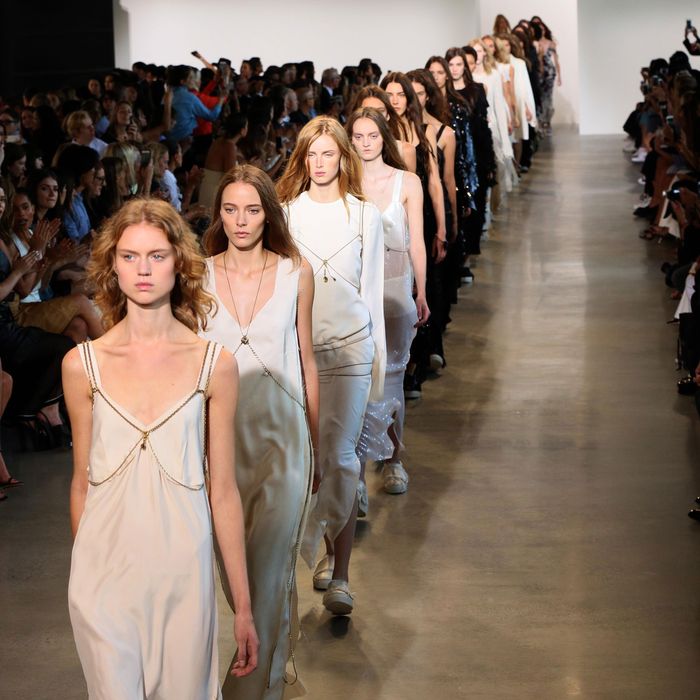 Calvin Klein at spring 2016 New York Fashion Week.
Photo: Trevor Collins/AFP/Getty Images
Today is all about three of the biggest names in American fashion. Ralph Lauren, fresh off outfitting the infant Saint West in an aviator jacket, will show at 10 a.m. Francisco Costa will show Calvin Klein Collection in the afternoon, and Marc Jacobs will close out the night with a follow-up to last year's Ziegield celebration. Then some lucky editors will hop on their flights to London to live out the next three weeks or so of Fashion Month, and the rest of the pack will hopefully book a deep-tissue massage.