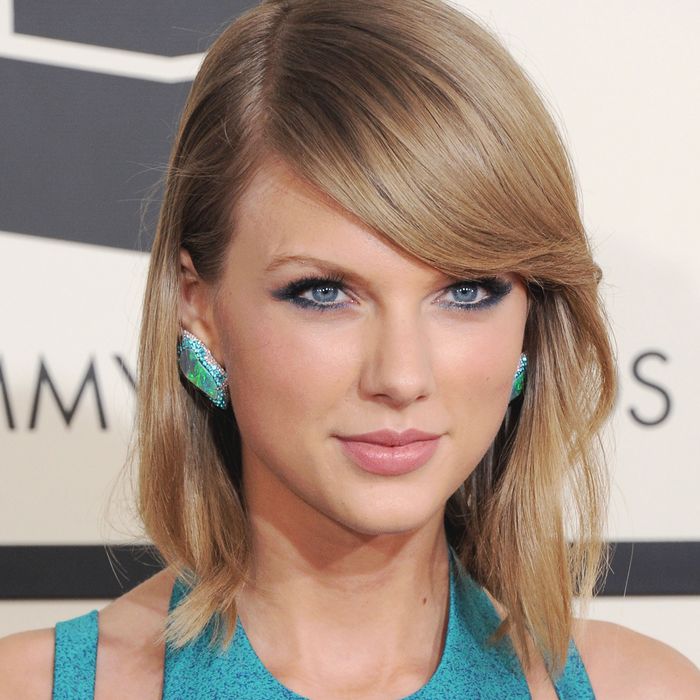 Bleep bloop bloop.
Photo: Jon Kopaloff/Getty Images
To all the people out there who have been hoping and praying for 26 years that someday we will be given not just iPhones and high-speed internet but a Taylor Swift game to play as well, it seems it only took half a century and the rise to fame of one Tennessee-by-way-of-Pennsylvania pop star to make your dreams come true. Announced on TaylorSwift.com — my source for all Taylor Swift news — the game will be coming to your mobile device sometime in late 2016.
The press release, in full, because why not:
Taylor has partnered with Glu Mobile Inc. to develop a new one-of-a-kind mobile game for smartphones and tablet devices. Her first venture into the mobile gaming space follows her 2015 Emmy-award win for Best Original Interactive Program for American Express UNSTAGED: Taylor Swift Experience which was a 360 degree experience of her music video "Blank Space".
It's important to note that Swift's game is being developed by the same people who brought us the Kim Kardashian game, so maybe it will be fun. Or, more likely, we'll have fun and then go bankrupt again.