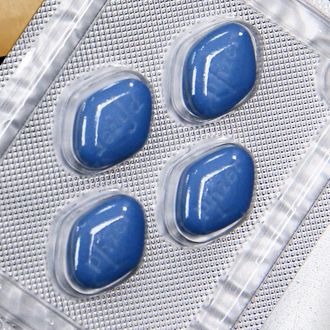 No note, no little blue pill.
Photo: Christopher Furlong/Getty Images
The steady erosion of women's access to health-care services — primarily by defunding Planned Parenthood, despite the consequences — has become depressingly routine. Republican presidential hopeful John Kasich is expected to make Ohio the newest state to do so any day now. So it's heartening to see a move that attempts to turn the tables and curtail men's choices (or at least point out the foolishness of legislating personal health-care choices).
A new bill proposed by Kentucky state representative Mary Lou Marzian would create a set of hurdles for men to jump over before getting a prescription to treat erectile dysfunction. Among those stipulations: two visits to the doctor, a written and signed permission slip from their spouse, and an oath that they would only use the medication with said spouse. (Single men with ED would be out of luck — Viagra would be strictly a marital aid.)
"I want to protect these men from themselves," Marzian told the Courier-Journal. She expanded on her motivation, noting, "Do we really want a bunch of legislators interfering in private, personal, medical decisions?" The bill is a direct response to a newly signed Kentucky law that requires women pursuing an abortion to receive counseling from a doctor 24 hours before the procedure. While Marzian's bill is unlikely to make much headway, maybe it will remind legislators that the sex lives and choices of either women or men shouldn't be of so much interest to the government.