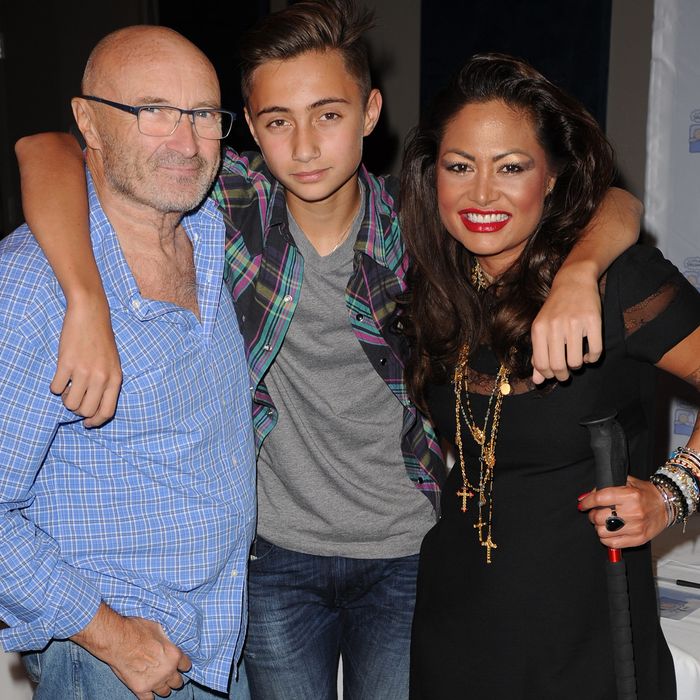 Another day in paradise for the Collins family!
Photo: Larry Marano/Getty Images
Phil Collins might be getting re-engaged to his ex-wife Orianne. This comes as a bit of a surprise as Orianne won a measly $46.68 million in their 2008 divorce settlement.
According to Google Translate, Orianne told the Swiss newspaper SonntagsBlick, "I call Phil now again as my husband. We are close to so that it actually makes no difference whether we are married. But we are determined to get married one day a second time."
Collins's publicist, on the other hand, admits the couple has reconciled, but told People they have no plans for remarriage.
Looks like the two of them have some negotiating to do. But at the end of the day, you can't hurry love …