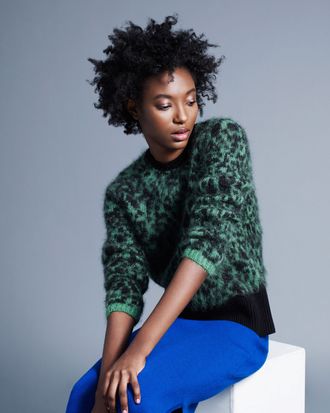 Some mornings you just want to curl up in a blanket and never get out of bed. Unfortunately a pesky thing called work prevents you from turning your comforter into a human burrito wrap. The next best alternative: head-to-toe sweater dressing. Begin with a fun, leopard print angora knit and clash it with a really bright and equally tactile wool-and-cashmere skirt. If you're feeling like you need an extra cozy layer, fleece-lined tights will make sure every inch of your body is swaddled in softness. Then finish with really cool boots. If you're ambitious, the crazy print on these Coach ones will perfectly clash with the leopard in a cool but deliberate way. And if you'd rather keep it low-key, try the Zara style with its interesting cutouts. Now you're warm, comfy, and ready to deal with another day.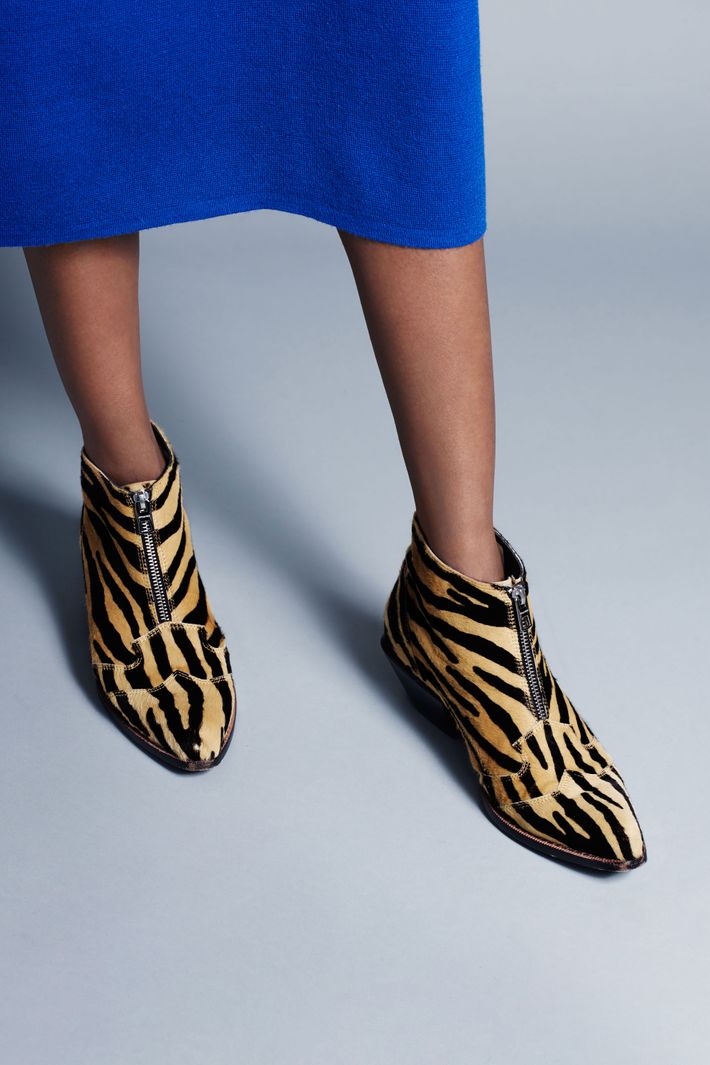 Coach shrunken crew neck sweater, $495 at Coach, for similar try P.A.R.O.S.H. intarsia sweater, $179.43 at Farfetch; Demy Lee skirt, $204 at Shopbop; Coach Bandit zip shoe, $445 at Coach, for similar try Zara open ankle boots, $49.90 at Zara
Photographer: Nadya Wasylko; styling by Diana Tsui; model: Shamone Edwards at Muse Management; makeup by Kajsa Svanberg; hair by Jerome Cultrera; photo editor: Emily Shornick; photo assistants: Scott Simpson and Pablo Espinoza.