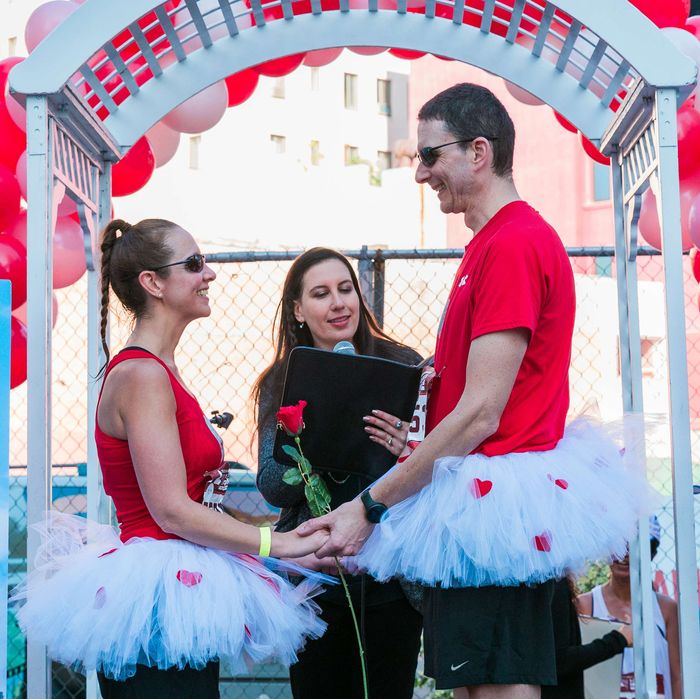 Yesterday was both Valentine's Day as well as the 31st running of the Los Angeles Marathon, and if you thought race organizers would let such a coincidence pass without a PR stunt, you'd be wrong.
They set up a small chapel with balloons over a trellis around mile ten, flanked by posters for the forthcoming movie My Big Fat Greek Wedding 2. It was there, at the corner of Hollywood Boulevard and Vine Street, that two masochistic couples got married and another 34 renewed their vows.
While some pairs then split off to run at their own pace, at least one couple said they would run the rest of the race together:
Marisol Lopez and Brian Salguero, high school sweethearts from Canoga Park, married in sneakers and racing bibs in front of their toddler son and relatives.

"We were already running it, it's his birthday, it's Valentine's Day, so we figured, 'Why not,'" said Lopez, who was wearing a veil and pink tutu over her running shorts.

Their first act as newlyweds, he said, would be to run side by side to the finish line in Santa Monica.