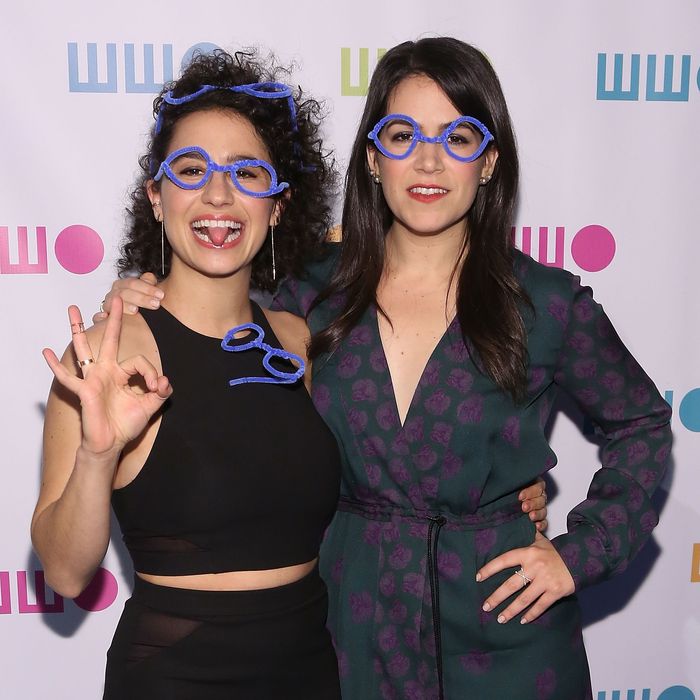 Paint a mural for these two.
Photo: Taylor Hill/FilmMagic
Guess what you're doing Saturday? You're going to Williamsburg to paint a Broad City mural.*
The two stars of Broad City posted on Facebook that they are inviting anyone and everyone to come paint at Kinfolk Bar on Saturday, February 6, from 12 to 5 p.m.
What? You have something going on on Saturday? No, you don't. But what you do need to do is plan to grab a coffee and a bagel first thing in the morning  and head to Wythe Avenue — the first 100 people who show up get free stuff. And "free stuff" means a shirt that reads: "Broad Fucking City." Incentive enough?
The mural is designed by Mike Perry, whose art is featured in the opening sequence of the show, and Abbi's favorite Whole Foods shopping buddy, Bingo Bronson, will be there.
Oh, and there will be photo ops and free drinks. Sounds like the makings of an artsy weekend.
*This story has been updated to show that Abbi Jacobson and Ilana Glazer will not attend Saturday's event.