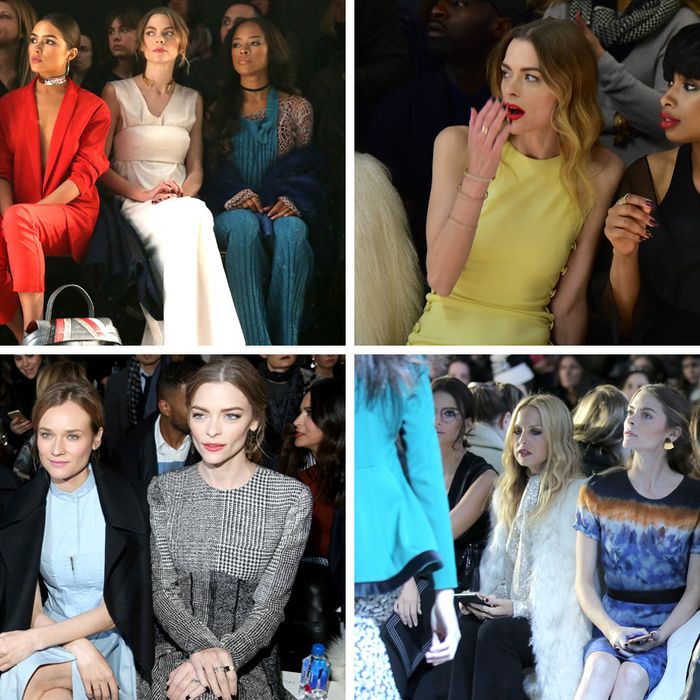 Jaime King is everywhere.
Photo: Getty Images
This Fashion Week has been hit or miss when it comes to celebrity attendance. Yes, Jill Stuart still attracted the prettiest, most bare-legged starlets, and, as usual, the folding chairs at Wang were occupied with all the cool women I'd want to hang out with — but where are the rest of them?
Are they just all in L.A, where Adele is giving secret shows and the temperatures aren't life-endingly cold? Or maybe they're with Drake in Toronto, skipping Robyn Fenty x Puma in favor of the NBA All-Star Game. Or is it something worse — does the absence of CW stars and cult famous B-listers mean that Fashion Week is over? That New York is over? I am disturbed and I am scared.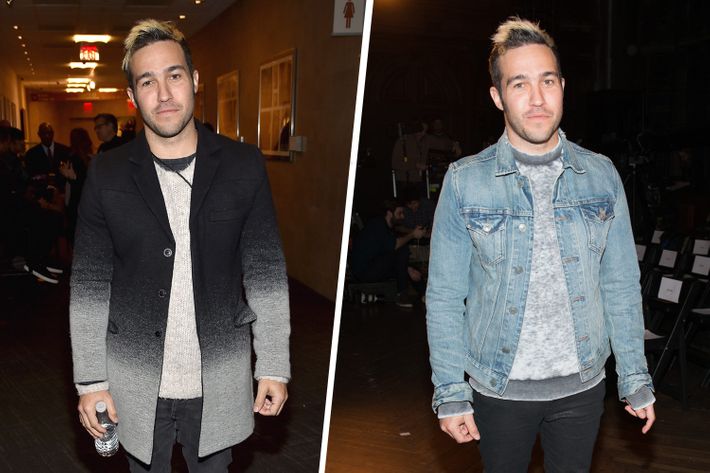 There is one comfort, though: the celebs who are always there. The ones who reassure us like a favorite blankie, like a mother's hug or a Dominos pizza. Like Pete Wentz, the bassist of Fall Out Boy and perhaps one of the few bassists to become more famous than the lead singer. I'm not sure when he started coming to Fashion Week or why; I just know that when Kanye's Yeezy Season 3 histrionics kicked into high gear, Wentz was right there with me. Drake wasn't at Rihanna's Puma show, but Wentz certainly was, and his presence calmed me like a Thundershirt. It said, "I know nobody from the cast of Teen Wolf is here. But I am if you need to talk or need a quote or a picture."
And when Wentz wasn't around, there was Jaime King. There is always Jaime King. At Yeezy, Altuzarra, Baja East, Christian Siriano, Monse, Cushnie Ochs, Kate Spade, Jason Wu, Prabal Gurung, and House of Gant, she was there: chair-dancing, gasping, animatedly taking in the collections. I can watch her when there is nothing else to watch.
As long as there is Fashion Week, there will be Pete Wentz and Jaime King, and as long as there are Pete Wentz and Jaime King, there will be reason to have Fashion Week. I don't know why they're always there, but thank the heavens, they are.