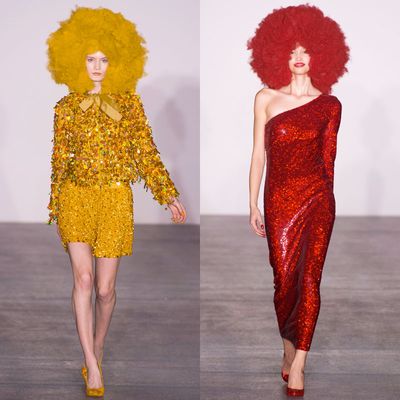 Erdem at the Selfridges Hotel.
Photo: Imaxtree
We're recapping our five favorite moments from each day of London Fashion Week. Below: The best, weirdest, and craziest things we saw on Day Three.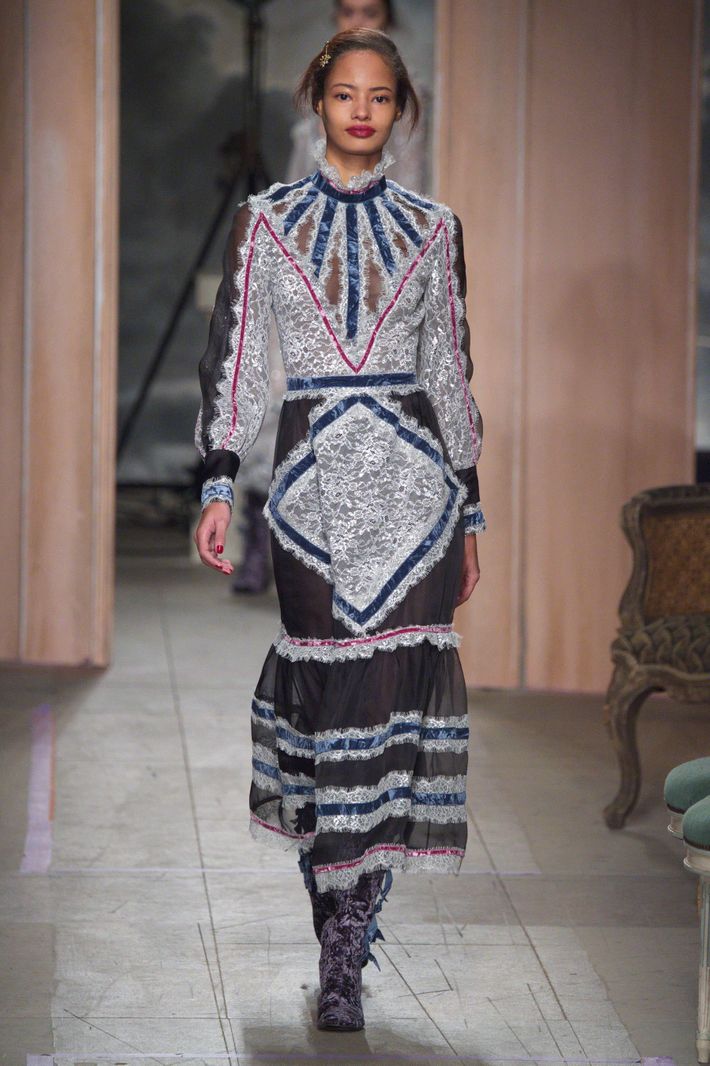 1. Erdem took us to Manderley again, with a sweeping show set to lines from the Hitchcock classic Rebecca. His sweeping, high-necked gowns evoked the era perfectly, and the setting — an atticlike space at the Selfridge Hotel filled with antiques and taxidermy — felt appropriately haunted.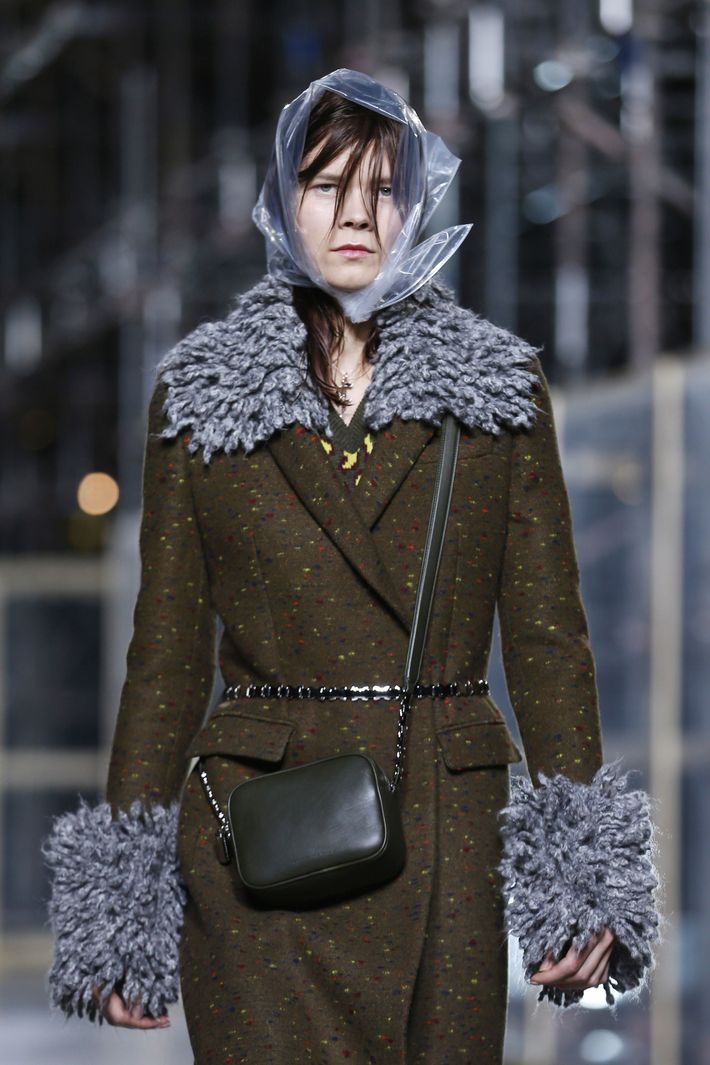 2. In their first collaboration together, Christopher Kane and milliner extraordinaire Stephen Jones made the plastic rain bonnet (something we always associated with Queen Elizabeth II's off-duty look) newly street-style-ready. That might sound crazy, but in concert with his pastel furs and neon sweaters, it actually seemed like something that Susie Bubble and her ilk could pull off.
3. Some of the London shows are open to public viewing: A crowd gathered by the windows at Emilia Wickstead, while the Mary Katrantzou show was held at Central Saint Martins in view of students. But the cutest moment had to be at Roksanda yesterday morning. Located at a "leisure center," a.k.a. a gymnasium, the show devoted an entire upper section to the local kids. They watched in rapt attention, and when the pretty princesses came out at the end, you could see their eyes widen with joy. It was enough to melt even the coldest hearts.
4. The best way to kill time before the Burberry show: popping into a little place called Cafe Diana located in Notting Hill. Pictures of the late Princess Diana line the walls, proving that the British still love her. Considering one of us was named after her, we had to stop for a few photos. Oh, and the falafels aren't too bad, either.
5. We ended the night with Ashish's rainbow-attired band of disco ravers and dinner at London fashion's social hub, the Chiltern Firehouse. In the few hours we were there, we saw editors from Vanity Fair, Vogue, Glamour, InStyle, and pretty much every publication under the sun dining cheek by jowl. Why leave that one Marylebone block when everything you need is right there?