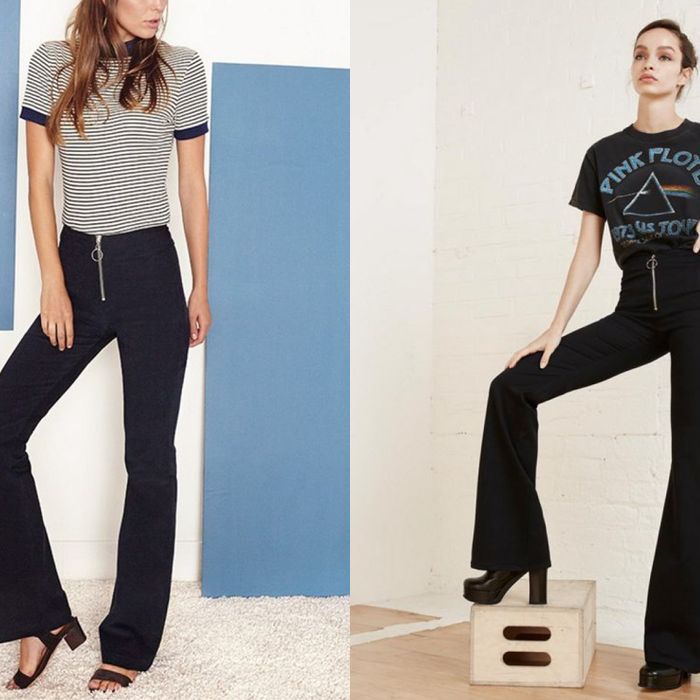 Left, a look from Staud; right, a look from Reformation.
Photo: Courtesy of Staud, thereformation.com
Reformation has gained a following for its sexy '70s-influenced silhouettes and commitment to ethical, sustainable designs. But one former employee there is alleging that the company leaned too much on the influence and too little on the ethics. Sarah Staudinger, who worked at the brand from 2011 to 2013, eventually becoming fashion director, has since founded her own line, Staud. She recently discovered that some of Reformation's new designs— released over the past few weeks— look remarkably similar to pieces in her fall collection, designed in the summer and released in October. (We reached out to Reformation, which had no comment on the matter.)
Staudinger told the Cut that she noticed the similarities popping up about two weeks ago. The first one that caught her eye was a black dress with a circular zipper pull. Her version was a turtleneck, while Reformation's dress was a scoop-neck. "I was not really excited that they were making a dress that was half the price, that was very similar." But she wasn't too concerned. "I kind of brushed it off — I didn't invent the circular zipper pull," she says. A few weeks later, Staudinger received a call from a person her business partner George Augusto identifies as "someone internally who works [at Reformation]." Staudinger says the source told her that "our website was pulled up in the office and they were very uncomfortable with the situation, and they wanted to warn me."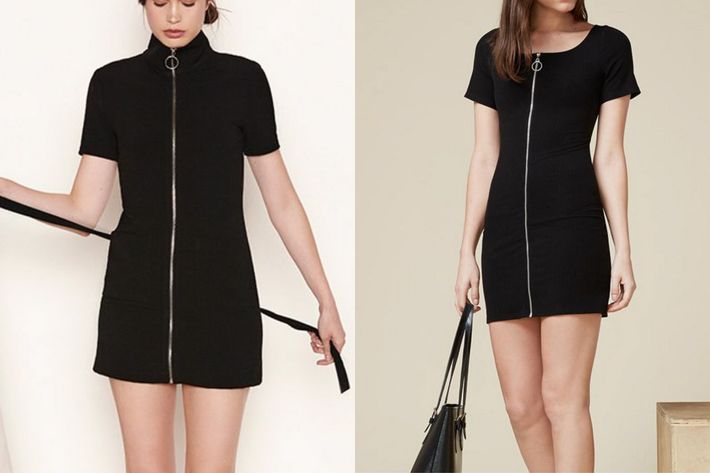 Over the past two weeks, Reformation has uploaded additional designs to its site that bear resemblance to Staud pieces — including a white ringer tee with red trim and high-waisted jeans with a circular zipper pull, which have been a best-selling item for Staud. "It's just very obvious what they're doing. It's very discouraging for any new designer," says Staudinger, who has spoken with lawyers but does not intend to pursue legal action. (Legal recourse when it comes to copying in fashion is notoriously tricky.) "The fact that it's all at once, and so blatant, is what shocks me the most," she says, noting that the models' pose and styling are similar as well.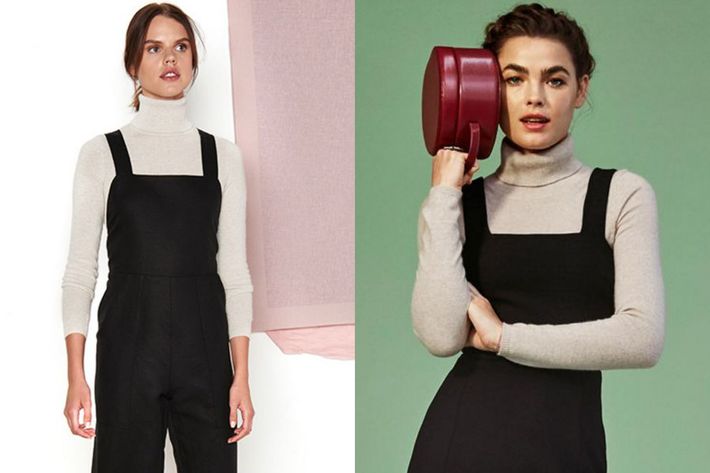 While Reformation is often heavily inspired by vintage, Staudinger says she considers this to be a different case. "There's a difference between knocking off high-end designers and vintage, versus young designer brands," she says. (Per Augusto, Staud is a tiny five-person operation, while Reformation has 200-plus employees.) While he lauds Reformation for its commitment to sustainability, he has a question for the brand: "You're all about ethics — shouldn't those ethics extend to creative and design and everything else?"