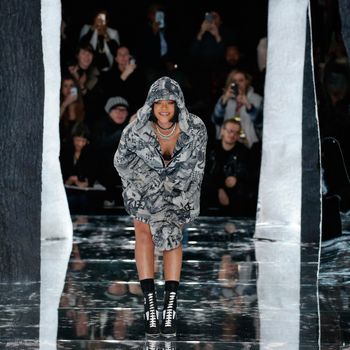 Take a bow,
Photo: JP Yim/Getty Images
After the extravaganza that was the Yeezy show, it was refreshing to attend a celebrity fashion event that didn't involve the premiere of an album or video game, nor any monologue-length rants. For the debut of her Fenty x Puma line, Rihanna kept it simple, straightforward, and (relatively) on time. Fellow famous designers, take note! So what did the show have in store?
The backdrop to the show was a dramatic, mirrored set with faux trees, giving the impression that the models were walking through a mysterious forest on their way to … the gym.
Naomi Campbell, resplendent in white fur, sat front row, and she wasn't the only supermodel in the building. Gigi Hadid dramatically closed the show, while rising star Ruth Bell sold the hell out of a choker that read "PUNK." Also on the runway: Bella Hadid, Lexi Boling, and Imaan Hammam — some of the best casting of the week.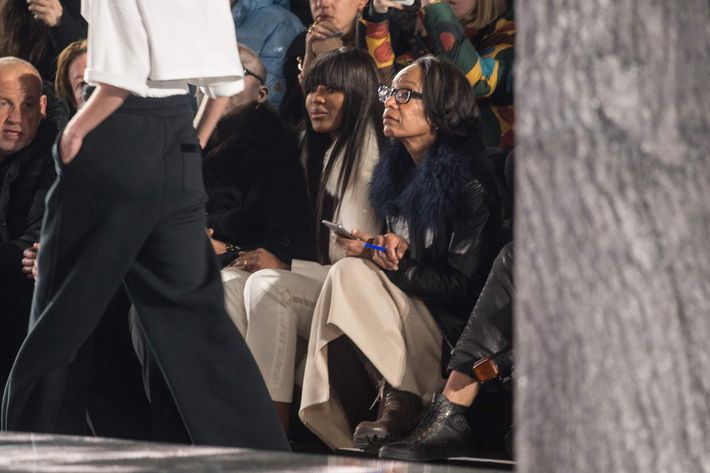 Other front-row celebrities included unlikely Fashion Week attendee Chris Rock and RiRi's adorable, totally-not-embarrassing mom.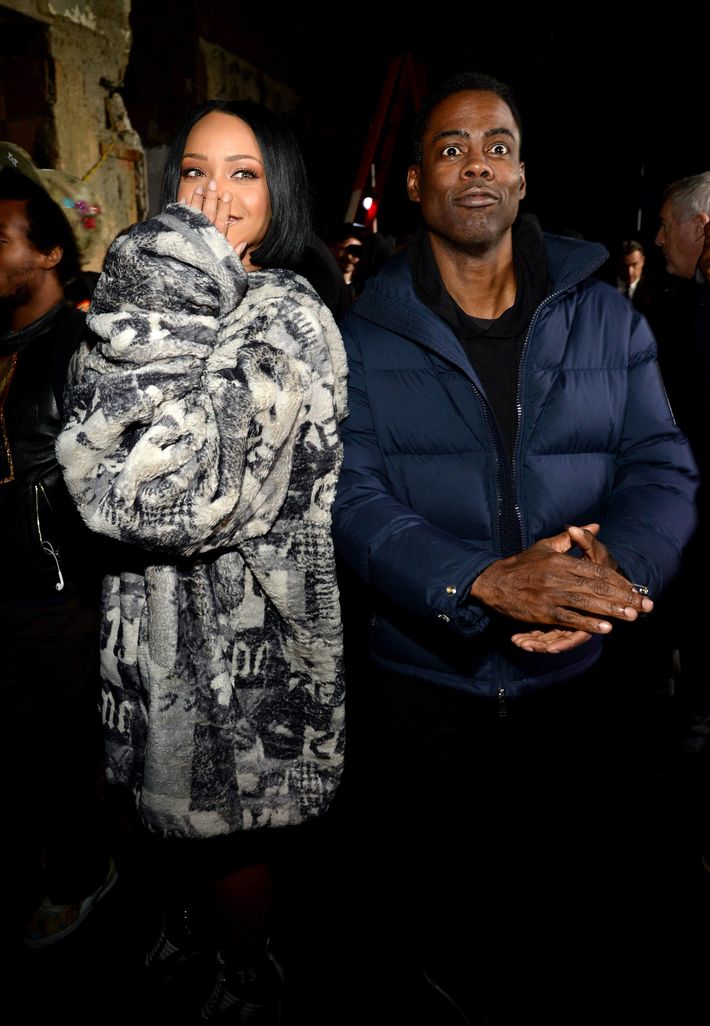 Rather than just do a straight-up athleisure line, Rihanna channeled the health-goth aesthetic, with an emphasis on the health. That meant showcasing deitylike bodies by, say, draping an oversize sweatshirt over bare legs, or wearing a severely cropped sweatshirt that might get you kicked out of PE. She also skewed '90s, with creepers that have already become a hit for Puma, or early-aughts-reminiscent high-heeled, pointy-toed boots.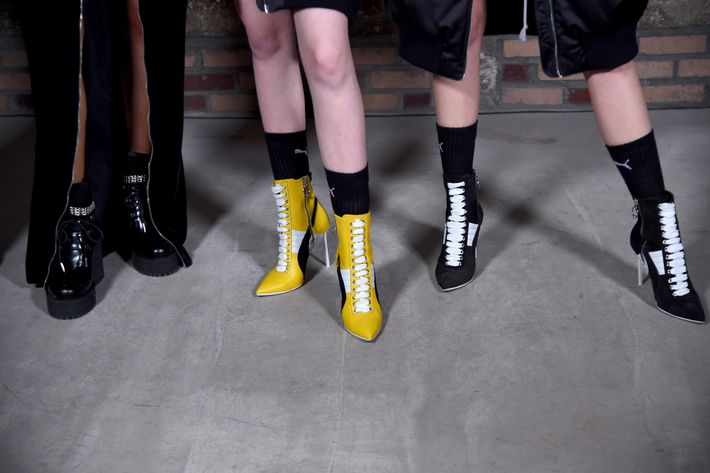 The beauty look was equally dramatic — models' roots were painted white, and they all wore moody dark lipstick.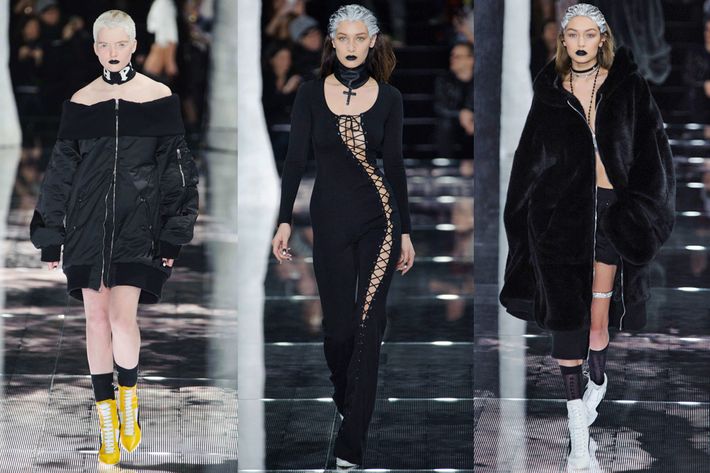 I guess we call those … suspender pants? Nothing like some mid-calf ventilation.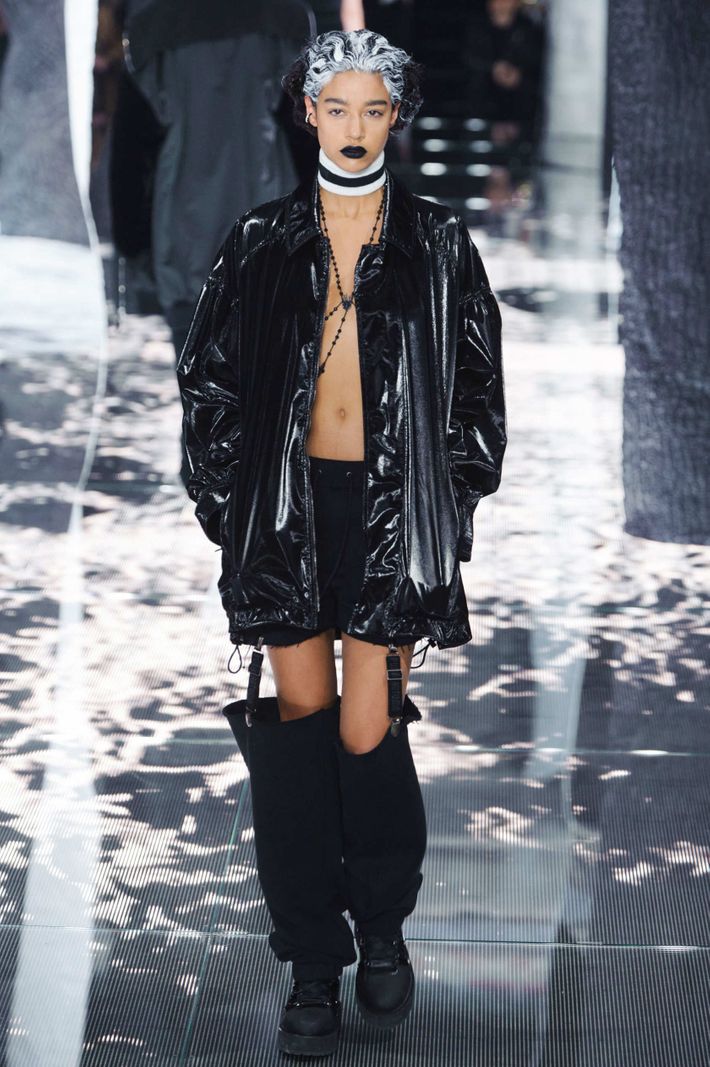 Rihanna took her bow in a giant Nanook of the North hoodie … which is looking more and more appealing given this week's subzero temperatures. Then she served us all Champagne! Again: Celebrity designers, take note.